Get ready for Autumn with our new range of women's clothes in natural fabrics
The weather is about to get colder but we've come prepared! Our amazing Autumn Winter collection is finally here in all its glory. As usual it's full of natural fabrics, elegant silhouettes and comfy, versatile styles in colours and prints that tick all the boxes. At the heart of our collection lies the fabrics – silks, cottons and bamboo are warm, kind to the skin and incredibly soft. We've delved into our new range to provide you with the highlights and inspiration behind Patra's AW17 collection. Enjoy!
Inspiration
This season we're embracing nature and the nostalgia that comes along with the colder months to come.  We say goodbye to the bright florals and welcome deeper shades and evergreen tones.
The silhouettes are simple yet flattering and versatile, but what catches the eye are the exclusive prints and daring colours. On one hand, we reflect the beauty of Autumn's changing tones, and on the other, we are embracing nature's evergreen side.
In Winter, our main focus is comfort – how to look good, feel good and stay warm. Our range is made of high quality natural fabrics that are incredibly soft, breathable and kind to the skin. We have kept our much loved silks and cottons and have added a little something to the mix, that we know you'll love.
Elegant Prints
Flowers! Because we love them all year round, and you may not be able to pick them fresh from the garden this season but you can certainly wear them as a pop of of colour on a dark base.
We've transformed our favourite fabrics with those exclusive prints – beloved Noil silk, warm and cosy brushed cotton, softest jersey cotton, and silky smooth viscose jersey.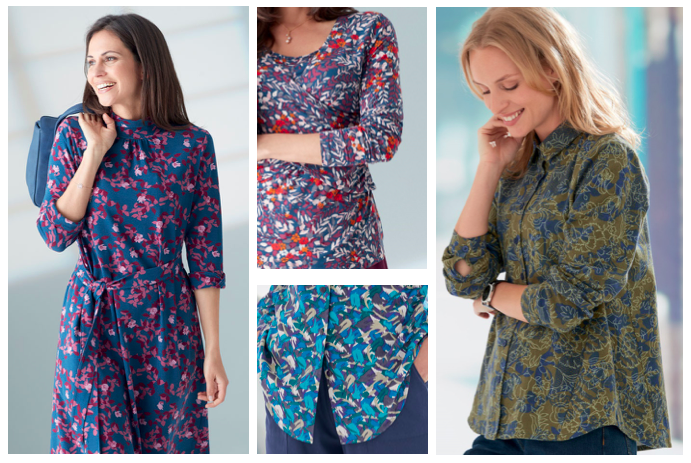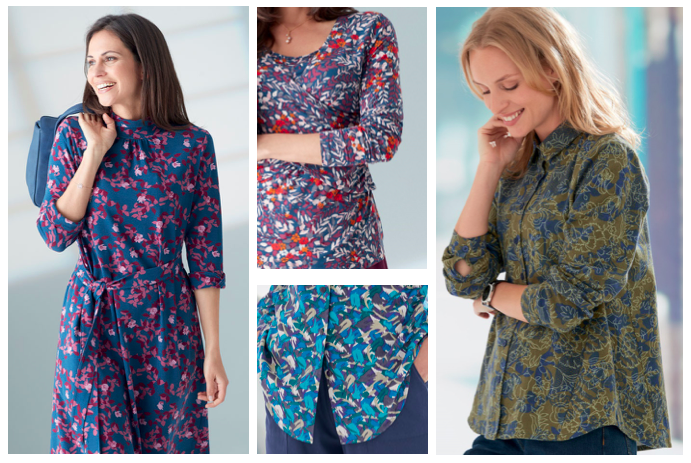 Autumnal Colours
Our palette reflects this season's moody shades – all inspired by nature. We love our colours and we're not afraid to mix and match. Stand out in Patra's Autumnal palette – whether it's in the block colour layering pieces that come in a variety of lovely shades or our printed dresses and tops, all in natural fabrics.
Go for beautifully deep and rich colours like Maroon, Petrol, Indigo, Blueberry and Evergreen. Be seen in the coolest hue of 2017 – dusky blue – and pastels such as Mauve and Duck Egg. Pops of colour make a splash in your Winter wardrobe – look out for Bright Cherry, Brick Red and Flamingo Pink.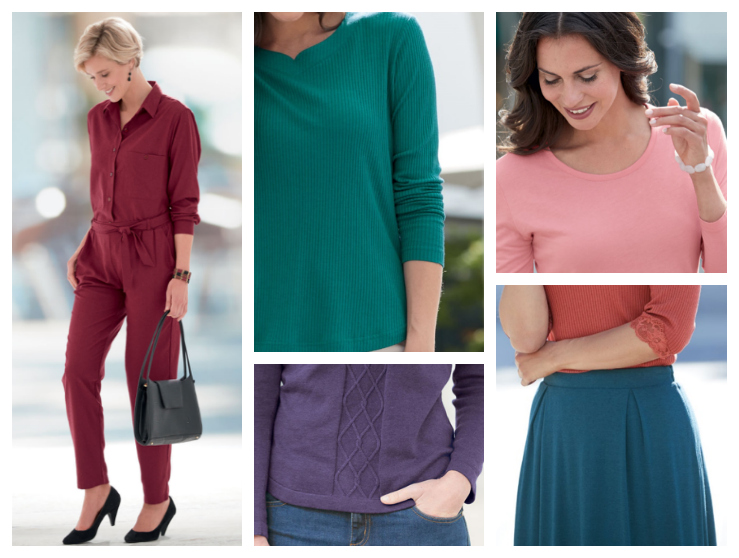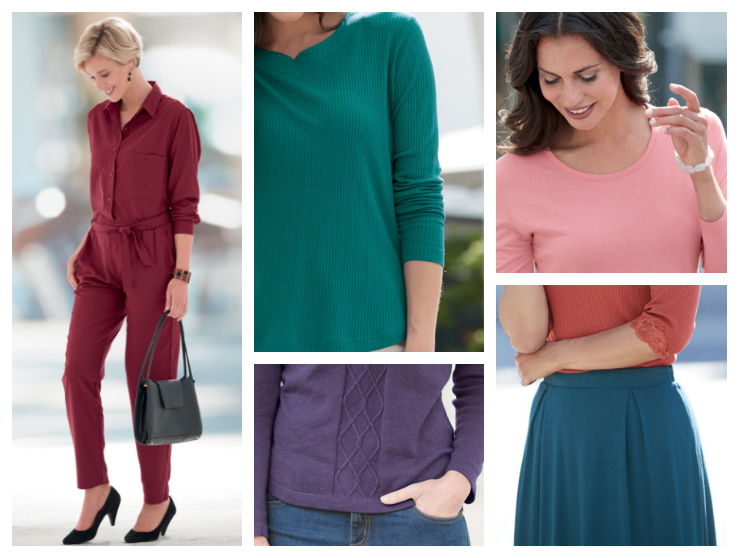 Design Details
This season we introduce some tried and tested silhouettes with a new twist and simple, easy styles with clever details. Whether it's an old favourite in a new colour, like our Reversible printed jacket and printed Noil silk shirt, or a brand new silhouette like our printed cotton jersey dress – it's made to flatter and fit perfectly.
Gathers, pleats, button through styles and easy shapes are all updated in the new collection to bring you up to date. We never forget the little details – it's all about the small trim on the cuff, long slit at the back, the extra seam on the side, or the longer back – once you see it you'll love it. And of course, the collection is full of must-have basics in beautiful colours and all-natural fabrics.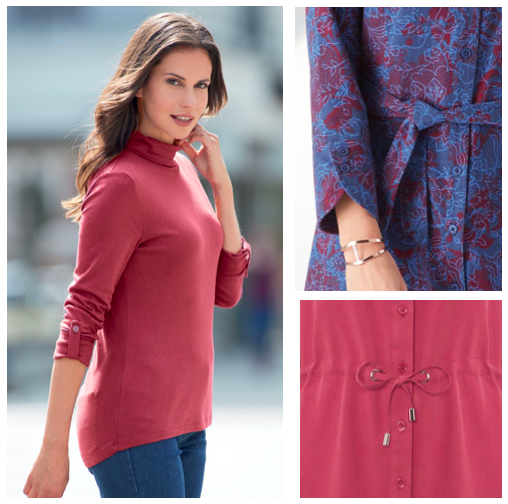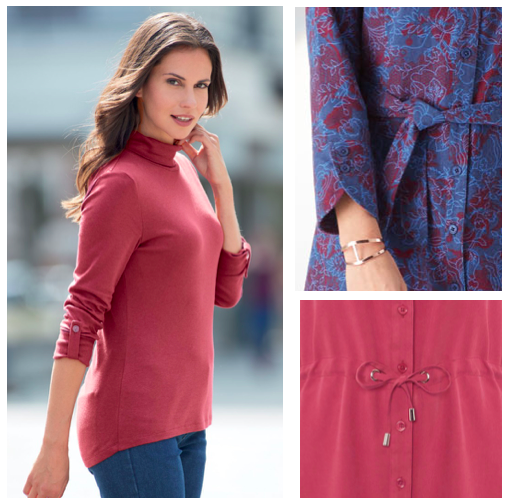 Embracing Separates
Patra habotai silk gilets are renowned for their all-natural luxury. This lovely range is lightly padded, comes in three unique styles and gorgeous colours. Take your pick.
Team a crisp shirt, soft knit sweater or silk jersey top with an A-line skirt for instant style. Pure cotton knit and bamboo-cotton jersey skirts sit just below the knee and with an elegant flare, they incorporate the comfort of the knitted fabric in beautifully cut designs.
The waistcoat gets a 2017 update in the form of soft tailoring with a longer line in pretty colours. Our versatile belted waistcoat is made to flatter, and makes layering easy.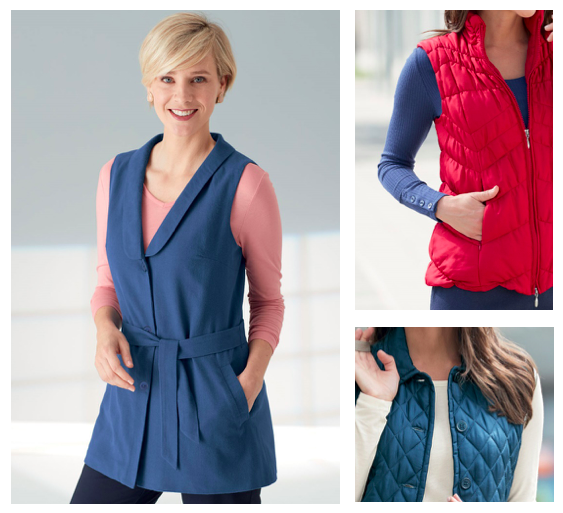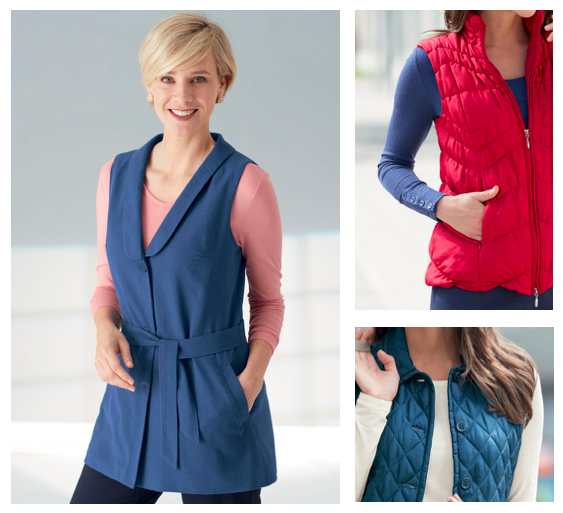 The Knits
No Winter wardrobe is complete without a good selection of knits! We designed ours with the idea that they should be warm, comfortable and look great.
We fully understand that a single shape, style and colour does not suit everyone. Which is why our knitwear range is refreshingly diverse. Round-neck, V-neck, polo neck, drapy cowl, roll collar – choose the neckline that suits your shape.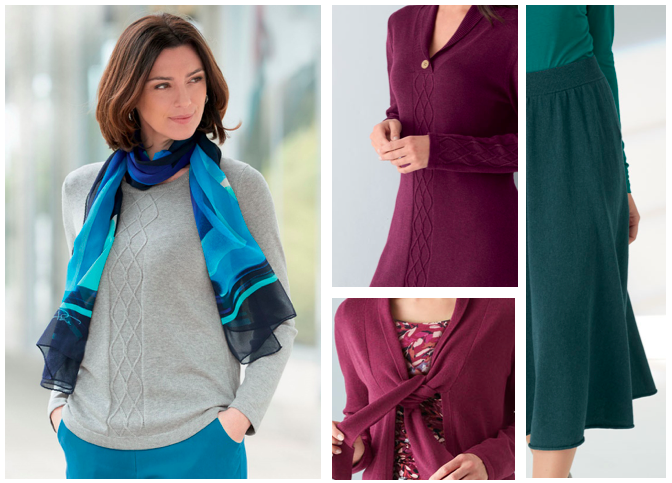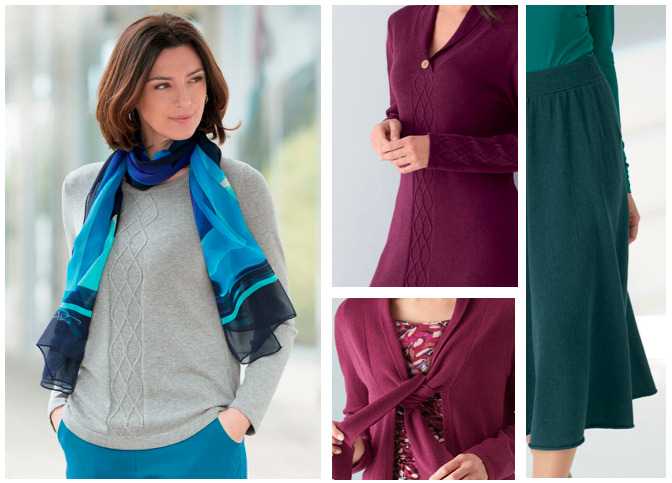 We've worked hard to get this collection just right – and we're so excited to start wearing it (we almost can't wait for Summer to end!). With just the right mix of your Patra favourites and new designs, it's set to be our best collection ever. So what are you waiting for? It doesn't have to be Autumn to start stocking up on something a little more cosy.