Multi-faceted Silk and Bamboo thermals protecting you from the elements
Over the years, we have sponsored several organisations and charities with our thermal baselayers. It has been not only fascinating having our thermals tried and tested in extreme weather conditions all over the world, it has also been an incredible privilege to see them through the eyes of those involved and getting the chance to see how our products have helped our sponsors reach their goals.
From Mount Kilimanjaro with the Red Rubber Ball Foundation to Everest with the British Exploring Society; our pure silk, silk-blend and bamboo-blend baselayers have been supporting groups and organisations in the most extreme locations around the world.
And we understand their passion. In the same way we invest in and hone the production and development of our thermal baselayers, to make them outstanding, the teams we sponsor undertake these challenges – to excel in sporting events, like the REME team at the finals of the Alpine skiing challenge.
The Backpackers Club
Next year, we will be supplying  thermal layers to a new organisation: The Backpackers Club. Founded in 1972, by a couple of hiking enthusiasts, it has now evolved into a club of over 800 members. Anyone can join; no matter their age or ability. The only stipulation is a love of camping and a keen sense of adventure.
Members of the Backpackers Club will be taking part in the 2018 Great Outdoor (TGO) challenge – an annual adventure taking place in Scotland in May. This unique experience, held over 10 days, gives backpackers the opportunity to explore some of the more remote parts of Scotland, those that can only be traversed on foot. Being held in Scotland in Springtime, the weather can be unpredictable to say the least, hence the need for high quality baselayers that can cope with whatever the Caledonian weather throws at them.
Pure silk and silk-blend baselayers: Essential active wear
It is a well-known fact that for baselayers to be effective in protecting against natural elements, they should be moisture-wicking and able to regulate your body temperature. Our silk fabric excels in both of these categories.
Silk can absorb a significant amount of moisture before making you feel damp and uncomfortable. Moisture is taken away from the skin through the contact with the baselayer and released into the atmosphere. The fabric keeps cool and doesn't absorb all the excess moisture that is produced and so, even after many hours of hard wear, it feels as fresh as when it was when you put it on.
Our pure silk fabric is also a great thermo-regulator. It stays cool in summer and warm in winter and allows for easy movement, even if you're dealing with sub-zero temperatures, like in the Himalayas or the Alps. It's naturally antibacterial, and because of its high tensile strength, it's soft and super flexible – silk is the ideal baselayer.
Our ranges, which include silk-cotton blends and the latest silk and modal provide you with all the benefits of silk combined with the practicality of cotton and modal.
Lightweight and warm, but also durable and low maintenance, our silk blend is the ideal sporting baselayer – whether skiing, mountaineering, trekking or cycling.
Bamboo-blend baselayers for ultimate protection
The use of bamboo in baselayers is a relatively new development, and it's considered one of the best fabrics in this arena.
Our bamboo fibres mixed with cotton gives you the serious protection against the elements, along with a superior fit. Naturally antibacterial and breathable, our bamboo-cotton baselayers are excellent in all temperatures and altitudes. Kind to the skin and soft, yet durable and comfortable. Patra baselayers have played a vital part in expeditions and challenges, from the divisional and Army championships in Alpine skiing for REME, to the British Exploring Society's Himalayan trek.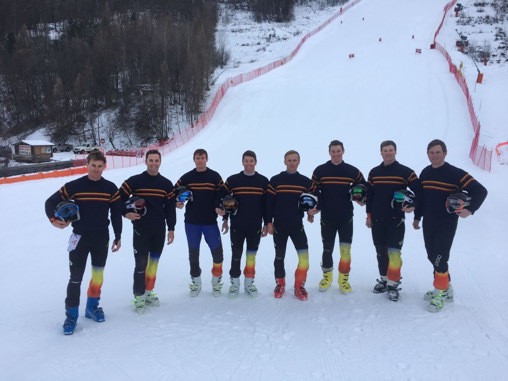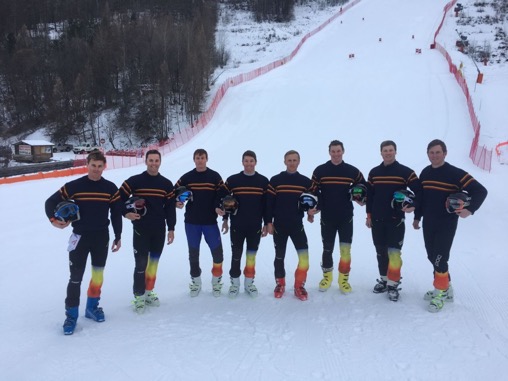 We are happy to endorse expeditions with our thermal baselayers and will continue to do so. It's fascinating to play a small part in these challenges and discover hidden pieces of the world each and every time.
This coming year, along with the Backpackers Club, there are more surprises to come, so keep your eyes peeled!