The Autumn/Winter Fashion Trends Set To Be Big In 2021
These days it is hard to predict how life will be in a few months' time, but the good news is that we can give you a pretty confident idea of what you can expect next season in terms of fashion. Around the globe, leading fashion designers are focused on helping us get back to normality again this autumn/winter. Their collections this year are looking more vibrant and electric than ever! Top designers are bringing back the fashion we have missed. Featuring bright colours, crafty pieces, sequins and artisanal knitwear. These joyful fashion trends are desperately needed after being stuck in the house! We are so excited to share what top designers have in store for AW21.
Bright Colours, Glitter & Sequins
We could all use a little pick-me-up after the year we've had and what better way to do this than some fashion colour therapy and joyful shades. Colour is a powerful communication tool that has the ability to influence mood and even psychological reactions. We've seen a lot more colour on the catwalks for autumn/winter as designers use bright and highly saturated tones to lift our spirits and share the optimism that we've all been craving. Alongside an abundance of uplifting hues, glitter and sequins were also adorning garments to further emphasise the sense of positivity that prevailed on the runways.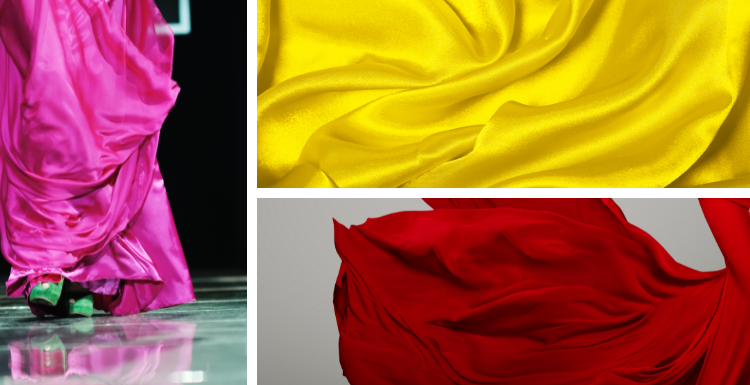 Crafty Patterns
The appearance of creative and unique, "home-made" fashion pieces has been an absolute show stopper this season. With creative collages, abstract layers, patchwork detail, bold shapes and cut-out pattern. This concept is perfect for AW21 as there has been a huge increase in unique and creative made-to-order fashion pieces over the past year and lot of us have found comfort in crafting as an escape from our constant use of screens. It makes sense that top designers have created pieces that reflect this and embrace our offline, creative selves this autumn/winter.
Florals for Autumn/Winter 2021
Florals have always been a timeless pattern that can be worn year after year. We are seeing florals this AW21 like we've never seen them before, renewing our love for nature and the outdoors. We are used to seeing bright florals in spring/summer, but not only have they been carried over to autumn/winter, they now have a whole new aesthetic, with more muted tones and simplistic designs.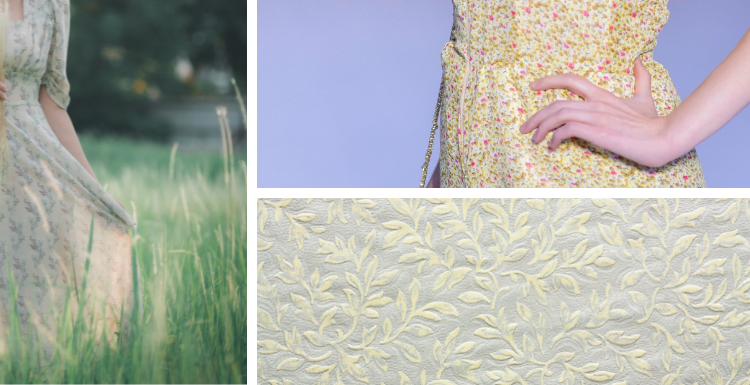 Tartan, Plaid & Check AW21 Trends
Plaid is back yet again, but to be honest it never went out of fashion in the first place. Since the 80s/90's, tartan, plaid and check has been around regardless of the season. They're universally flattering and flexible enough to wear all year round and in any way imaginable. This coming season, tartan, plaid and check is featured on everything from oversized jackets to edgy skirts, making this one of the most popular trends for autumn/winter 2021!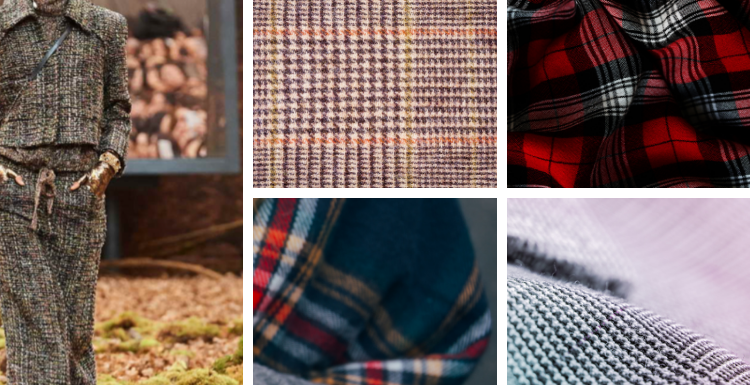 Comfort Remains Key in 2021
With loungewear becoming the new outerwear, comfort is key this season. With cosy sets and earthy tones, comfort is being pushed to the forefront of fashion. Stress-free baselayers, comfy crop tops and figure-hugging leggings are becoming wardrobe essentials. Easy-wear dressing has never been so fashion focused.
Autumn/Winter 2021 Knitwear
Knitwear has always been a staple for autumn/winter fashion and luxury knitwear has gained a valued place in AW21 collections, reflecting the growing demand for comfortable but dressier loungewear. Total knit outfits have gained popularity and there has been an increase in searches for knit dresses, knit sets, knit sweaters and knit vests. Models have been showcasing head to toe knitwear in the autumn/winter collections in colours ranging from soft tones to bright colour. Both plain and artsy.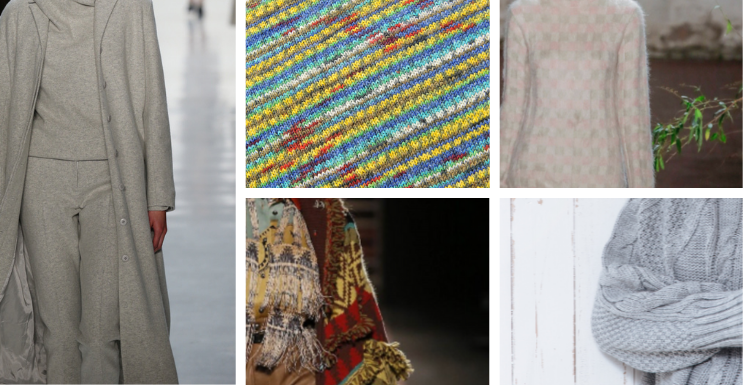 AW21 Suits
Even workwear seems to be giving off a more relaxed, slouchy and loose-fitting vibe in general. Making it perfect for your new-found love of comfortable and stretchy clothing. The tones are relatively soft and safe while still being timeless and looking luxury.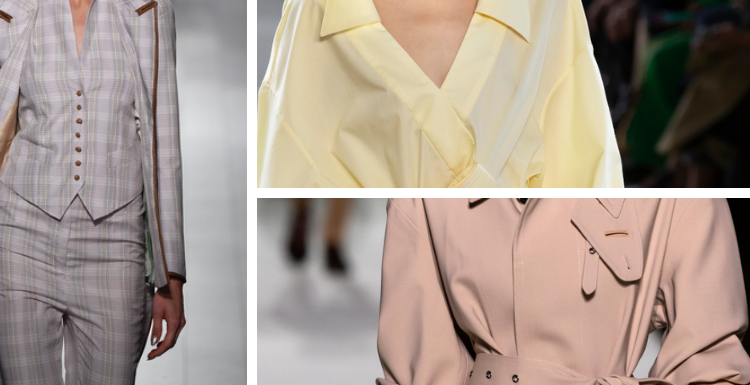 Natural Fabrics
Natural fabrics are becoming more and more popular in the fashion industry as people take a shift towards more sustainable living. Fashion brands are leaning towards more sustainable ways of producing and synthetic fabrics are being left behind as people and brands look for new ways to contribute to saving the planet.
Stepping into next season with optimism
As with all catwalk looks, many AW21 designer styles were very avant-garde and perhaps just a little over-the-top; not quite what you might wear for a lunch out with friends! But there are always hints at how these trends may well translate into the realms of real women's fashion. At Patra, we embrace styles that last, are more sustainable and save you money in the long run. However, we also love to keep up with what is new because we're adaptable and like to evolve. Our own autumn collection is out now, melding together timelessly natural looks with a nod to contemporary styles. Check it out here
Image credits:
Knitwear Left hand side: New York Fashion Week -FashionStock.com / Shutterstock.com, Top Right: Jil Sander show at Milan Fashion Week Autumn/Winter 2019/20 – FashionStock.com / Shutterstock.com
Suits: bottom right image:Tom Ford outfit: Ovidiu Hrubaru / Shutterstock.com, top right image: Claudia Li dress: Ovidiu Hrubaru / Shutterstock.com