Everything you need to know about shirt dresses and how to choose the right style for you
The shirt dress is a classic garment that has withstood the test of time. It's a firm favourite owing to its combination of comfort and femininity, paired with the fact that it can suit all body types and is an easy look to pull off.
Many of us love a shirt dress with its flattering fit and distinctive button down design, but how much do you actually know about this wardrobe staple?
History of the shirt dress
In the early 20th century, the white collared dress (shirt dresses) began being used as nursing uniforms. Convenient, practical and easily washable, these white collared dress continued to be used as a traditional nursing uniform up until the 1990s.
In the 1920s, shirt dresses were introduced to the fashion and retail industry as sports dresses. They were typically worn by golfers and promoted as the golfer dress.
Christian Dior introduced the shirt dress in his "new look" post-war collection. It was initially called the shirtwaist and was a feminine version of a typical men's shirt, featuring a standard collar and buttons down the front…
During the 1950s the shirt dress became more of a mainstream look. Its increased popularity was partly down to TV shows such as Father Knows Best and I Love Lucy, in which the housewife protagonists were often seen wearing shirt-style day dresses.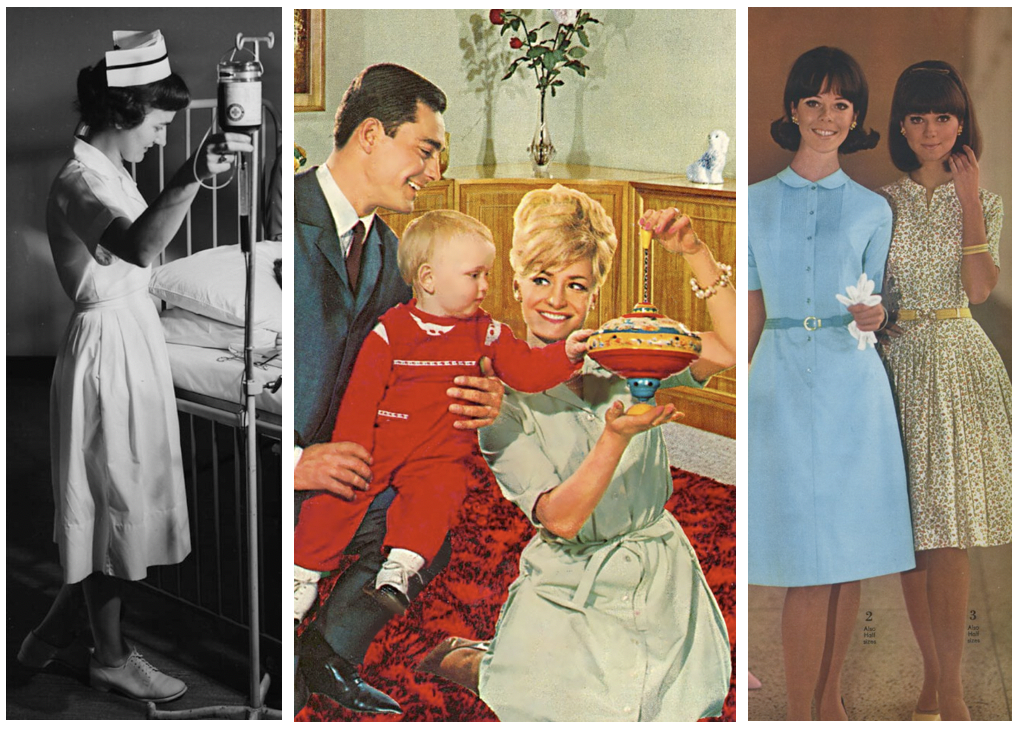 From the 1960s onwards shirt dresses became more comfortable and casual, and the more relaxed silhouette that we know today was introduced to shirt dresses. Nowadays, shirt dresses come in many different shapes and are suitable for all occasions. They truly are a timeless style, for ultimate easy-wear attire.
The perfect shirt dress for your shape:
Choosing the right shirt dress to fit your body shape can make a huge difference in the way it makes you look and feel. We've put together a guide to help you find the perfect shirt dress for you.
Pear shape
If your hips are wider than your bust and you have narrow shoulders and a well-defined waist, your body type is pear shape. Wearing a shirt dress that is more fitted at the top and flared at the bottom will define your waist and allow you to show off your torso. Go for a dress that adds volume to your shoulders and emphasises the neckline in order to draw attention to your top half and create balance overall. A cotton or silk shirt dress will drape beautifully and soften your figure.
Apple shape
This body type is characterised by a rounded shoulder line, a full bust and a full middle. For Apples, your legs are often your best feature, so don't be afraid to show them off! Wearing knee or calf length shirt dresses can help to draw attention to your legs. A Cotton/ Linen shirt dress will maintain shape and balance where it needs to be, as these materials are light they skim over your body rather than cling or add too much volume. You could also wear your shirt dress belted to create the illusion of an hourglass figure. Go for one that doesn't have a fixed belt, so you can tie it at the slimmest part of your waist.
Rectangle shape
With a rectangle body shape, your shoulders, bust and hips are the same size with little waist definition. A shirt dress that can create curves and give you the illusion of a defined waist is perfect for you. So A-line shaped dresses with a cinched waist and full skirt, or ones with a belt are your best choice.
Hourglass shape
Typical hourglass figures have an equally proportioned bust and hips and a defined waist. With an hourglass body shape, maintaining balance is important. A shirt dress that doesn't add too much volume and accentuates your waist is a good choice. Our loose tie belted dresses are ideal for creating added waist definition and will leave you feeling comfortable all day long.
Making shirt dresses you love to wear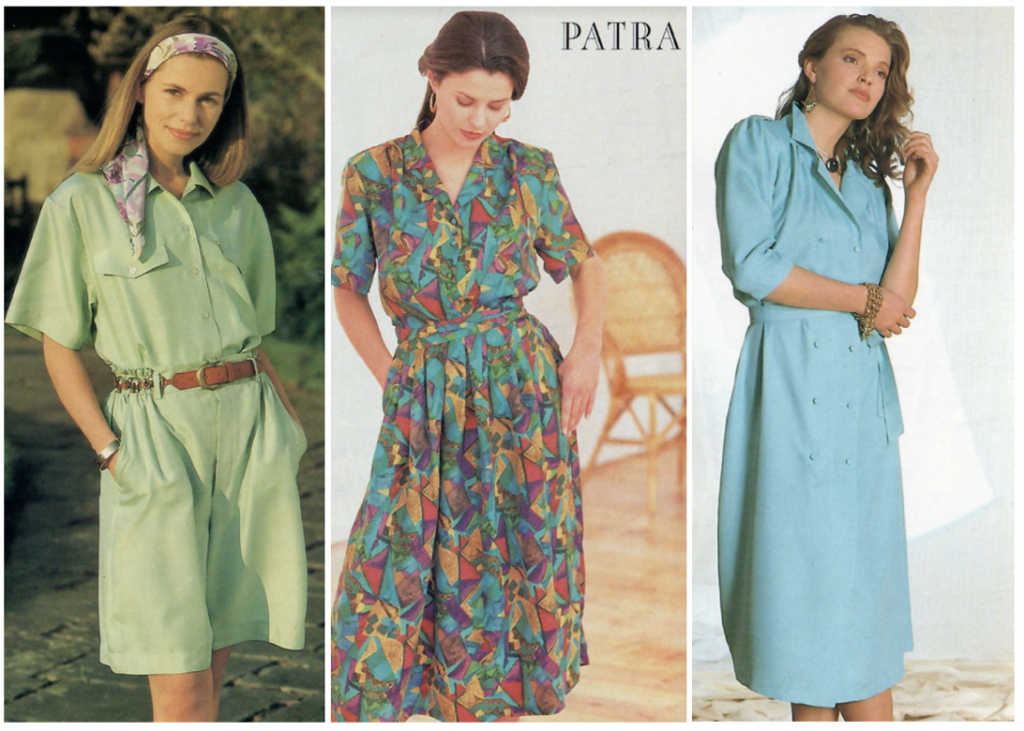 At Patra we've been designing shirt dresses for over 50 years, through the decades the styles have evolved, but the same steadfast commitment to quality, comfort and wearability has remained. Shirt dresses are incredibly versatile and have been a go-to item for a long time. We believe that everyone should have a shirt dress in their wardrobe as every woman can look great in one regardless of their body shape. Hopefully this guide inspires you to find the perfect shirt dress for you, no matter the occasion or the time of year.