Simple steps to create the perfect capsule wardrobe
Does it ever feel like you have far too many clothes and yet still seem to have nothing to wear? If you are feeling overwhelmed by the amount of clothes you have or are fed up with a disorganised closet, it's time to switch to a capsule wardrobe! The concept of a capsule wardrobe is simple; there are only a few essential pieces in one or two basic colours that will go with everything and an accent colour or two that will fit seamlessly with your colour scheme. While Donna Karan may have popularised the term of the capsule wardrobe in the 80s with only seven pieces, nowadays we are not so stuck on the quantity; rather quality, timeless pieces are what matter. Building a capsule wardrobe may seem difficult, so without further ado, we'll give you some pointers below.
Step One – What is your wardrobe telling you?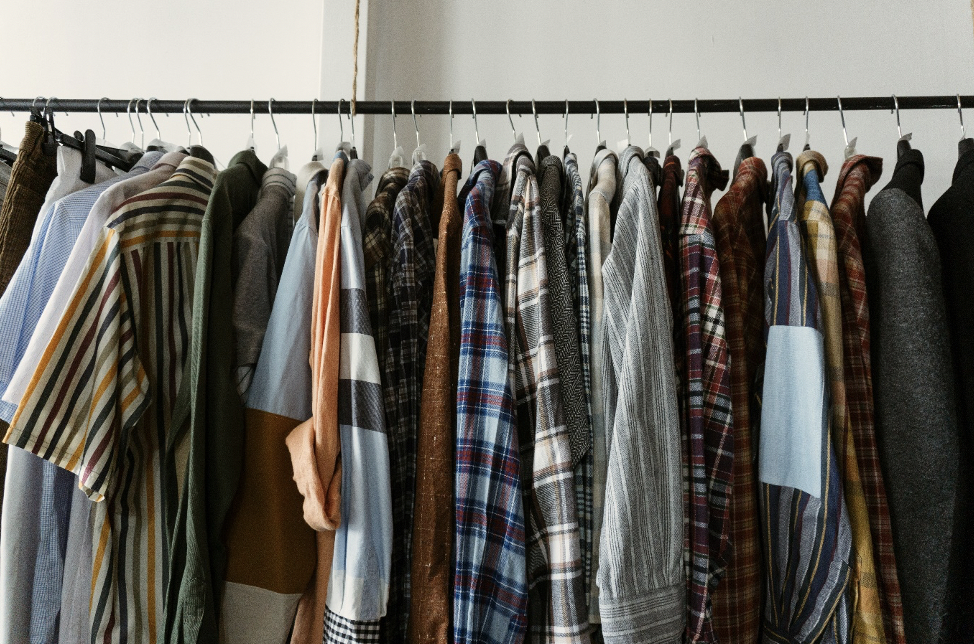 The first step is to get to know your wardrobe. You can do this by asking yourself some key questions to help pinpoint any problems. For example, what is your signature style? What do you like wearing? Do you have more dresses than you can count, but not enough shirts? By looking through your wardrobe you will find your answers. After you've identified any issues, you can get stuck into clearing out anything you don't like or don't wear enough and start building your own colour palette!
Step Two – Define your colour palette
In general, a capsule wardrobe contains base, neutral colours, such as black, blue, grey, camel and ivory. These colours allow you to mix and match items easily, whilst keeping to the minimal aesthetic of a capsule wardrobe. After the base colours, you can select one or two accent colours to add interest (and obviously colour) to your outfits. Imagine base and accent colours like this; base colours form the core pieces of your wardrobe, while accent colours make an outfit memorable! Just let your imagination run wild!
When choosing your base and accent colours it is a good idea to reflect on your lifestyle and your complexion. By playing with your skin undertones, you can really determine which colours suit you. With base and accent colours chosen based on your individual characteristics, you can let the real you shine through!
Step Three – Personal style and items to choose
No matter what your personal style is, you can adjust your capsule wardrobe to truly reflect yourself. If you like A-line skirts rather than pencil ones, then you can keep these in your capsule wardrobe. If peplum tops are more to your liking than plain crew neck tops, then so be it! A capsule wardrobe is supposed to be a more functional concept of yourself, not a sterile, minimal interpretation. A good capsule wardrobe should reflect your individual style. In general, there should be one cardigan and one jumper in your capsule wardrobe, but this rule is not set in stone!
It is also well worth considering fabrics. High-quality, natural fabrics are better than synthetics when creating your own capsule wardrobe. You want clothes that are long-lasting and timeless, so this means investing in the quality materials that will stay looking good for years to come.
Step Four – More to keep in mind
The last step to consider is all about wearability, seasonality and statement extras. Without these, you cannot have a fully functional capsule wardrobe.
Wearability comes into play when we talk about patterned items or prints. Of course, these have a place in a capsule wardrobe, but they need to fit organically with the rest of your basics, in the same colours as your base and accent ones. So, it's better to think before investing in them and not buy on impulse.
Thinking about the season is essential to building your capsule wardrobe. Once you have the core items in place, then you can add items that can be swapped out every season. For example, you may need two coats in winter that will be put away later in the year, while a light trench coat is not a daily essential in the height of summer or winter!
Statement accessories are what rounds up the concept of a capsule wardrobe. Vintage pieces can add interest to an outfit, a designer bag or shoes will offer a more polished version, while a pure silk scarf is the element of elegance that any ensemble desperately needs! By taking into account the base and accent colours of your capsule wardrobe and your favourite patterns and prints, you can easily look for scarves and other accessories that can elevate any look.
The key to a functional capsule wardrobe is investing in quality pieces and getting the most out of your existing wardrobe as it is. We hope that by offering these four steps we have made it easier to create your unique capsule wardrobe, without sacrificing your wardrobe's needs and breaking the bank! Enjoy!