The best runway styles for Spring Summer 2021
In normal times a new season is welcomed in with huge catwalk shows. However, the release of designers' SS21 collections a few months ago were far more subdued affairs, often without an audience and very limited access. The pandemic and lockdowns had a big impact on recent catwalk shows, never the less, the clothes on display reflected something we are hoping for – a brighter and more positive 2021! Here's a look at some of the biggest trends for the coming months and the styles we predict will be firm favourites in Spring and Summer 2021.
Fresh Colours
Red: Spicy red was a catwalk colour of choice this season with designers such as Hermes, Fendi, Valentino all showcasing them. Vibrant red hues were used head-to-toe for maximum effect but if this is too much you can also incorporate it into your outfits with a few select accessories. Powerful, alluring and giving off a sense of energy, red will make everything brighter.
Pastels: After all the neon colours that dominated catwalks in past seasons, it's time for sorbet pastels! Favoured by the likes of Chloe, Max Mara, Versace, Chanel, we saw pastels used in suits and separates. Why not try soothing pastel tones to elevate your outfits and bring style to the season.
Yellow: Yellow accents were all over the catwalks of Fendi, Versace and Prada. It was a joy to see some sunshine yellows brightening up this season's style. As a colour, yellow can bring about happiness and hope, which are both so needed in our lives right now!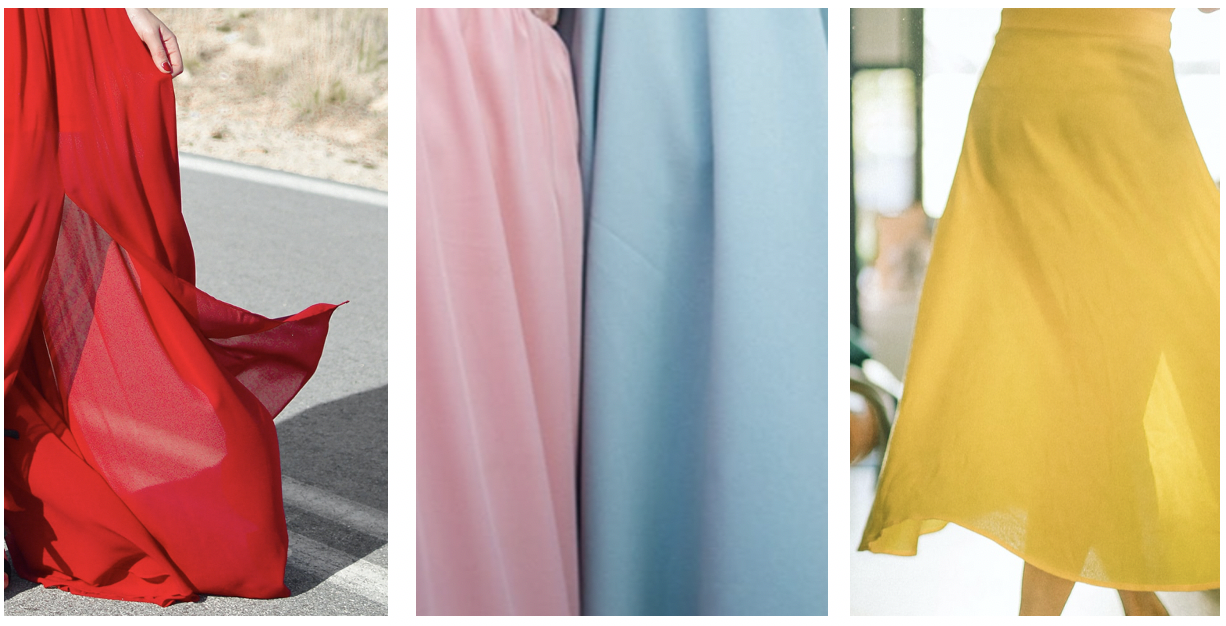 Bold and Beautiful Prints
If there is one element present in catwalks all over the world, it is prints. In fact, the bolder, the better! Bright and oversized floral prints against a backdrop of contrasting colours, monogram prints inspired by traditions and elements from around the world. Each spring and summer, there is a focus on floral patterns, however this year is all about vintage prints, meadows and exotic, exaggerated flowers.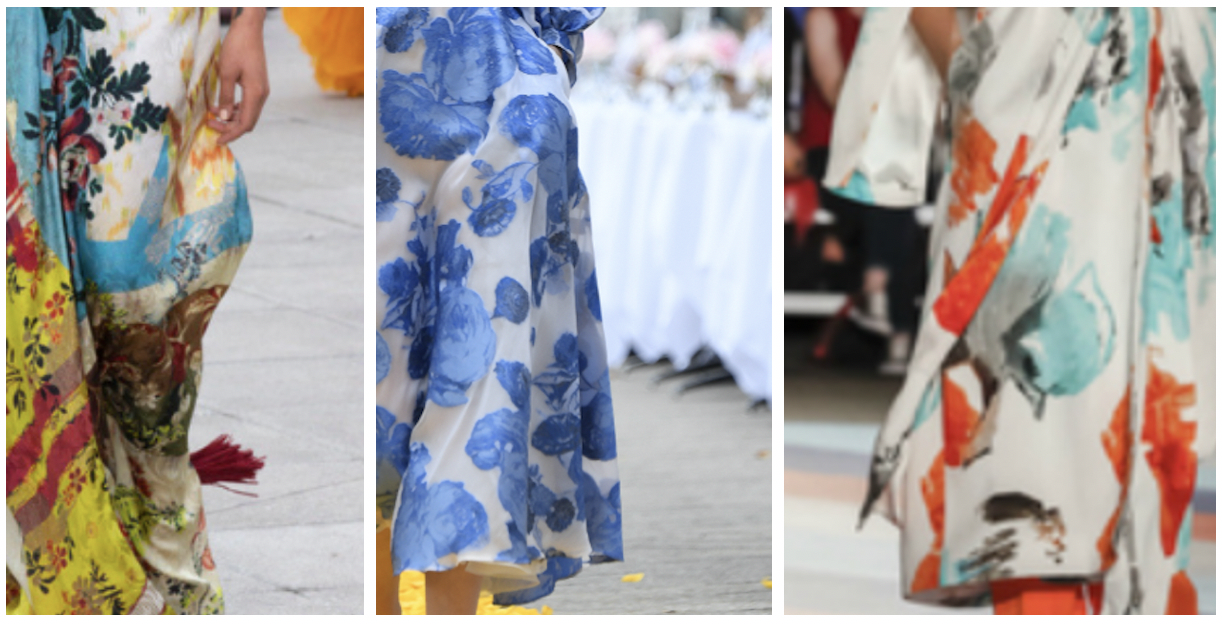 Oversized Styles
Overstated shapes are back, as shown in Isabel Marant, Altuzarra and Gabriela Hearst! Voluminous details prevail; with puff sleeve tops, oversized shoulder jackets and billowy dresses. Dramatic and quite romantic, puffed proportions are trending worldwide. A nod to the 80s or a fashion evolution, you decide!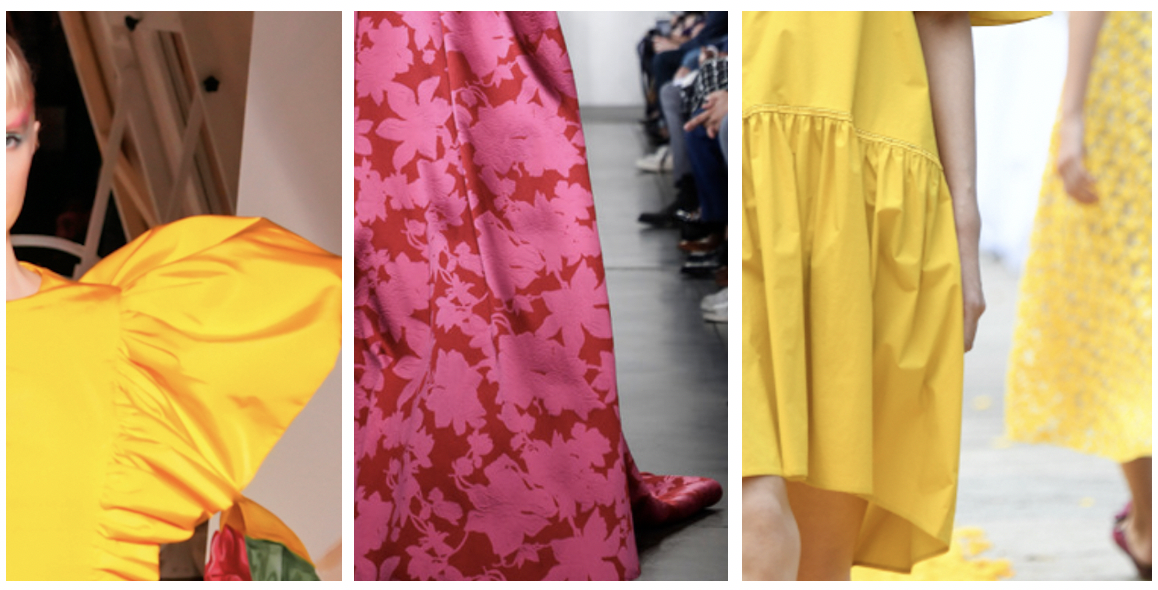 Soft and Gentle Fabrics
If there are two fabric categories emerging from the global catwalks which are complementary each other, its soft fabrics and denim. Soft fabrics, like cotton knits and other natural materials are essential in the world we live in and fashion brands have given us a reason to use them in abundance! Denim on the other hand is slowly gaining the respect. By loosening up for 2021 and offering a relaxed alternative to office-wear and weekend looks, denim is here to stay!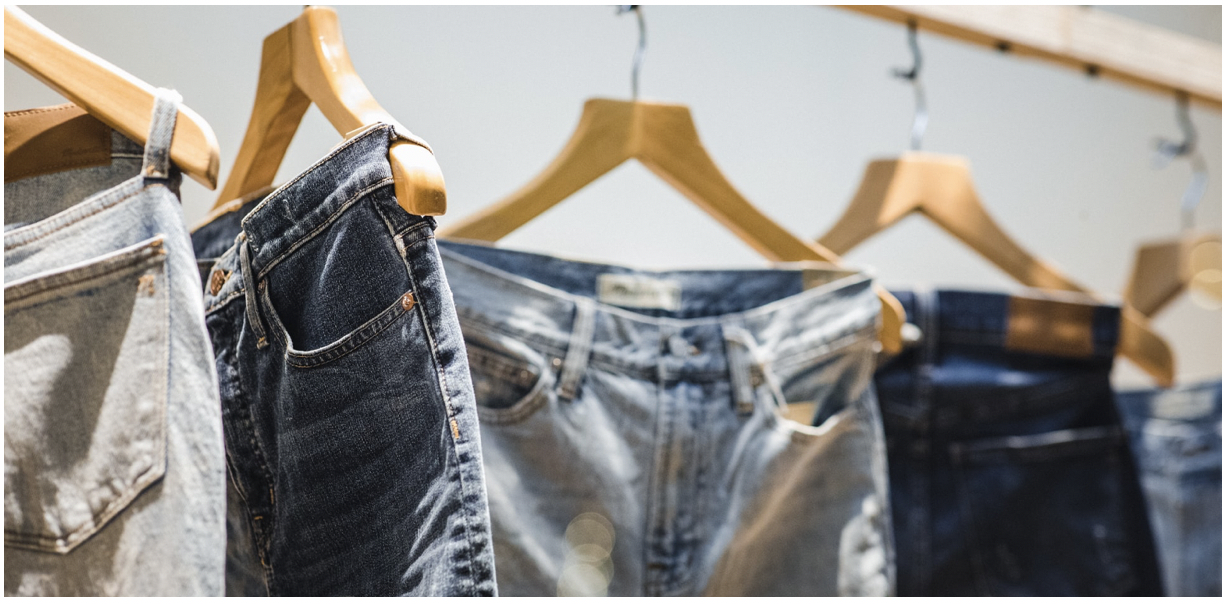 Reuse-repurpose
A big trend in SS21 (and probably for years to come) is to re-use and re-purpose. With sustainability at the forefront, and as a major drive, old stock and deadstock fabric are being used by designers extensively. The effect that fashion consumption has on the environment is finally being understood globally. For example, Gabriela Hearst and Balenciaga among others, are recycling old fabrics shedding light on the importance of sustainable fashion.
The good news is that designers around the world seem to be very excited about springtime- with fresh and positive designs. The slightly sombre Autumn/Winter tone of the 2020 catwalks have been replaced with happier, sunnier clothing visions for the future!
This is just what we need to banish those winter blues and get ready for warmer weather and better times ahead!