Classic and Elegant Tips for Summer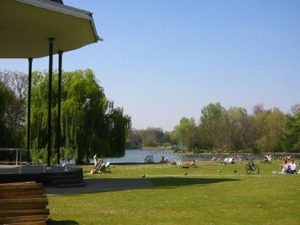 Sunny days are too rare in London so when one finally came along last weekend I went for a walk and picnic with my family in Regents Park.  People-watching is the best park activity and there are always a handful that stand out by mastering the art of dressing well in the summer.
For someone who grew up in generally cloudy weather, I must admit it took me a while to understand and appreciate summer fashion. Summer dressing is not just about baring legs and shoulders, flouncy dresses and high-waisted shorts. It is about being stylish, sophisticated and most importantly, comfortable.
Summer wardrobe essentials
Get your sunhats and shades ready and stay classy and elegant with these five easy and simple tips:
Invest in a white shirt
I probably have 20 white shirts in my wardrobe – varying from structured to flared as well as those embellished with piping or bows. White shirts are my go-to fashion piece. They are always understated but never underdressed; definitely a wear-anywhere piece.  I love wearing them to the office, or for Sunday lunch, and on beach holidays they work really well as a swimwear cover-up.
Purchase a size bigger to keep airflow between the fabric and your skin. I prefer to roll up my sleeves and pair the shirt casually with khaki trousers echoing a Southern French vibe. Tres Chic!
All Natural Fabrics
According to physics and contrary to what most fashion magazines write, it is fine to wear black in the summer – as long as the fabric is lightweight, loose fitting and made of natural fabrics. As discussed in our previous blog, natural fabrics are great insulators – cotton, silk and linen have unique moisture-wicking qualities and allow ventilation through the garment to expel any heat and minimise discomfort. So it turns out that summer clothing has no colour limits, white, black or pink – it is up to you!
Avoid skin-tight clothes
During winter, we wear skin tighter clothing to keep our body heat in. In the summer avoid wearing skin tight clothes because you'll overheat, and become uncomfortable and sweaty. If it is 28 degrees celsius outside and you're struggling to survive the summer heat, then light and loose is the way to go.
Nautical
For many, summer is about sun and sea, they pack their suitcases and set off to the French Riviera or perhaps the Spanish Costas. Breton tops and espadrilles are popular choices but if you don't fancy an all-out sailor attire, try loose fitting seersucker trousers and match them with an aqua coloured top. This sophisticated look can be accessorised with a straw hat and tie silk scarf. Trop belle!
Bright Lipstick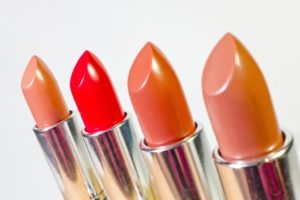 Finish your summer outfits with a touch of colour! A bright lipstick completes an all-white summer outfit. Coral is also great warm weather shade, accentuating and highlighting both tanned skin and fair skin alike.
Whatever you're doing, wherever you're going, we are sure these simple tips will keep you feeling fresh, comfortable and looking fabulous this summer!