The history and symbolism of floral fashions
Most of us have a least one floral dress or top in our wardrobes, inspiring feelings of joy and summertime with their lovely blossom motifs – beautiful to look at and an easy way to brighten up an outfit. Floral fashions have been around for a long time and don't show any signs of leaving, but did you ever stop to wonder when we first started wearing them? When did flowers move from the garden to garments?
Combining flowers with fabrics – the birth of the floral print
For centuries people around the world used real flowers to decorate clothing –  with floral wreaths, bouquets and brooches. It added a fragrant touch to any attire, personalised an outfit and gave off a sublime scent.
It was during 12th century China that fabrics beautifully embroidered with flowers and scenes of nature, were used in clothing. This trend quickly swept through may other Middle Eastern and Asian counties. By the end of the the century Japan was also using intricate floral embroidery on kimonos.
The introduction of floral fabric to Europe
In countries across the globe, from India to Korea, ornately decorated floral cloth was being produced. But it wasn't until the Middle Ages, when European merchants saw the potential to import these stunning textiles, that floral fabrics arrived in Europe. Many of them found their way to our shores via Italy who frequently traded with the Ottomans.
Chintz
Chintz – originally made by using carved wooden block printing, featuring floral designs on calico, was first used in India at the beginning of the 17th century. When Portuguese and Dutch traders starting returning with this new fabric the rest of Europe quickly followed suit, English and French merchants began trading in this much sought-after product, and by 1680 over a million items of chintz had made its may across the oceans to be sold in Europe.
The symbolism of flowers
It isn't just the beauty of floral prints and fabrics that has fascinated people for so many centuries; its deep symbolic value has also captured our imaginations.
In Japan the chrysanthemum has been used a great deal on fabrics. With its long petals the flower is often associated with the sun. In China the lotus flower has close links to Buddhism and is often used to symbolise purity.
During Victorian times florists and garden designers strongly believed in a 'language of flowers' – that certain flowers related to specific meanings and had their own symbolism. The daffodil was thought to show chivalry, the freesia would suit someone with a spirited personality, the gardenia denoted joy and the iris was a flower for inspiration.
Liberty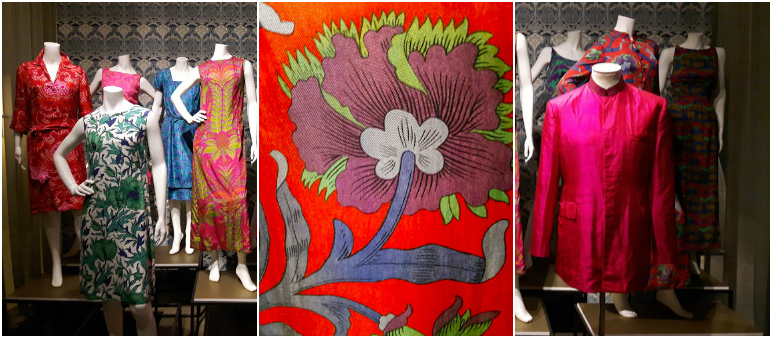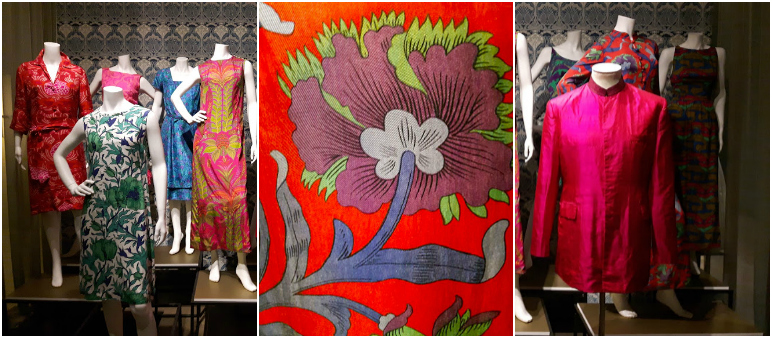 At the end of the 19th century, Arthur Lasenby Liberty set up a small fashion house in London and Liberty was born. By using many contemporary Art Noveau designers Liberty began creating fabrics to rival Parisian styles and their collections of clothing and scarves are now famous the world over.
Liberty often looked to florals and nature in its designs. It its early years William Morris, a prominent member of the Arts and Craft movement, collaborated with Liberty to print some of his most iconic designs. And during the 1920s Art Deco saw a surge in popularity for oriental florals.
Floral fabrics today
Barely a year goes by with florals being featured by at least one designer on runways around the world. SS16 saw the return of florals, this time often being used on a dark background to give it a new take on a traditionally demure look.
At Patra our floral fabrics are designed in-house. Our exclusive and carefully crafted prints range from big bold florals, like the pattern used in our elegant and stylish Jersey Dress and our ultimate summer must-have – the Soft Cotton Dress.
When it comes to florals it's hard to go wrong (as long as you don't try to mix and match your floral prints!) and it really is a pattern which deserves a place in everyone's wardrobe. Much-loved and definitely here to stay, floral clothing has a glorious global history and a rich symbolic past. As an easy way to brighten up your day with its vivacious charm, it's hard not to agree that florals are bloomin' marvelous!