Our new AW15 season has arrived and it's packed with irresistible looks and all-natural fabrics
After months of planning, designing and keeping a watchful eye over the manufacturing process, Patra is thrilled to introduce our new Autumn Winter 2015 collection to you. We've worked hard to prepare our new collection, combining new colour trends with exclusive prints and gorgeous cuts.
It's a range designed for women who want clothes that offer practicality, comfort and style. And of course it's all been done using the high-quality fabrics that Patra is famous for.
Red-hot looks
The catwalks for AW15 were full of every red imaginable, from vibrant crimson to deep berry hues; the designers couldn't get enough of them. And Patra's new collection reflects this trend. What better way to warm up autumnal days than with an injection of colour. For this season we've spiced up cosy knits with some of our favourite shades of reds, such as garnet, rust and crimson.
One piece from our new collection that incorporates this trend is our Patra Pure Cotton Jumper. Easy to wear in a pure cotton melange, this sweater adds a touch of casual chic to any outfit.
Light layers
Another trend that was popular on the runways was layering. Designers such as Hermes featured polo necks undershirt and dresses; it's a look that is so well suited for our unpredictable climate.
And our Soft Turtle Neck works so well for this look, and It's available in a wide selection of rich colours. Made from our signature blend of lustrous silk, soft cashmere and durable cotton, it offers lightweight warmth that you can easily add layers to without feeling stuffy.
Lovely lingerie
Our new collection also features underwear and sleepwear for him and her. As ever we've focused on super-soft breathable fabrics, such as silk, cotton and bamboo. By making comfort a high priority we've designed items that add to add a touch of warm without bulk or irritation – perfect for sensitive skin.
And in the changeable autumn weather pure pieces that wick away moisture are ideal. You don't have to compromise on style either – these items are available is stunning shades such as Dewberry and Teal, with the same attention to detail as we put into all our outerwear.
Our Silk- Cotton Nightie in a super soft silk-cotton blend with delicate details to the cuffs and neckline is both unique and perfectly pure. And our Silk Vest with Wide Straps is sublimely smooth and can be worn under anything for an added touch of warmth.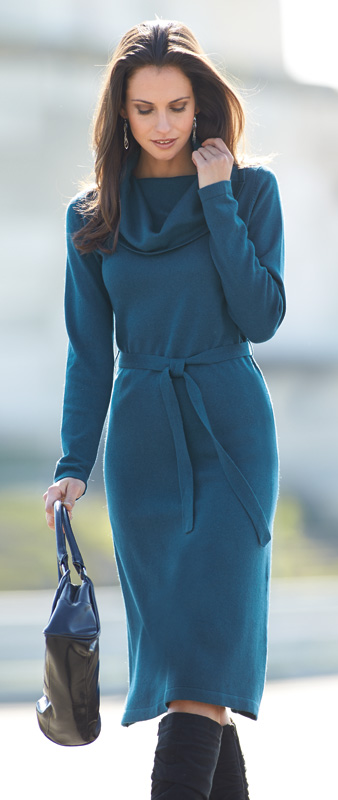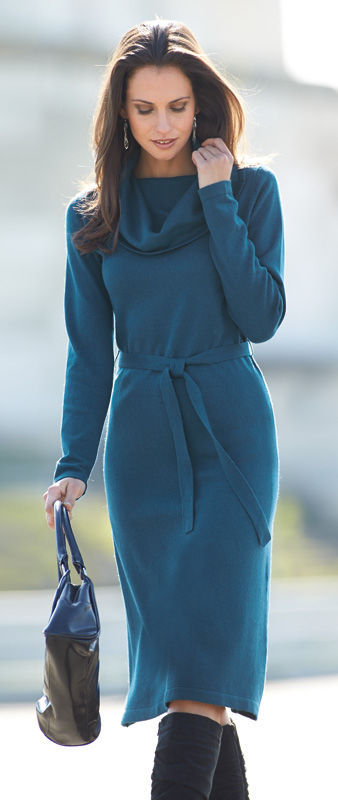 Wrapping up with elegance
One of our absolute favourites from the new AW15 collection is this Perfect Silk-Cashmere Dress. Incredibly flattering and enviably stylish, it's a dress that delivers both comfort and class. Features such as its cowl neck, knitted belt and A-line shape, as well as its silk-cashmere-cotton blend, lift it above your average knitted dress.
Our new range is full of unique items made using the highest quality all-natural fabrics: pure silk, silk-cashmere mix and brushed cottons. What's more, all Patra clothes are exclusive to us, designed by our dedicated in-house team. We're committed to providing real women with long-lasting classic looks and that add a touch of affordable luxury to your wardrobe.
If you're looking for contemporary pieces that flatter and feel fantastic, your search is over – our AW15 collection has arrived and is now available online.