We've all been waiting patiently for the sun here in the UK. Autumn, winter and spring have all seemed to meld into one long, dull, season of drizzle, wind and damp conditions. But at last – our patience has been rewarded and Summer is finally here. Whilst the soaring temperatures are a welcome change, we must remember how to stay safe in the sun.
There are two important things to be keep in mind during hot weather:
The Heat Index
Did you know that your 'perceived' temperature is more important than the actual atmospheric temperature? On a humid day, when your body's usual coping strategies of dilating blood vessels and sweating have less impact on cooling you down, you can feel uncomfortably hot.
These effects of hot weather can cause our bodies serious health issues; heat exhaustion, skin problems, fainting and dehydration are common during hot summers.. Back in 2003, over 21,000 people died in France of the heat wave that had Europe in its grip that year. It's vitally important that when the temperature heats up you also up your water intake and stay in the shade between 11am and 3pm when the sun is at its highest point in the sky.
UV Light
Sunscreen tends to be something we pack into our suitcase, but put to the back of the cupboard once we're back home. With so few truly hot days in the UK, it doesn't occur to us to slap on the sunscreen when we're in the garden or shopping in town. We're not actively sunbathing, so we think we're OK.
But UK temperatures can – and do – reach the same as those on the continent, and a cloudless sky will still let the same UV rays through that harm our skin, in the same time as if we were tanning ourselves by a pool. Cancer Research UK estimates that around 6,000 people are being diagnosed with malignant melanoma each year.
Balancing Comfort and Safety with Floaty Fabrics
Silk is a natural fibre that has inherent temperature-regulating properties. The fibres are very absorbent, which means they wick sweat away from your body instead of leaving it on your skin's surface and making you hotter like many synthetic materials do.
We've been designing cool, floaty summer clothes for over 40 years. Our Pure Silk and Silk-blends are loosely woven to drape beautifully, flatter without clinging, and look timelessly stylish. Here's our pick of the best Summer cover-ups:
Choose to wear it as a tunic, a kaftan cover up for those beach holidays or as a summer evening dress. Save £10 – reduced to £39.99
Buy it here: http://www.patra.com/productdetail.asp?ProductID=1051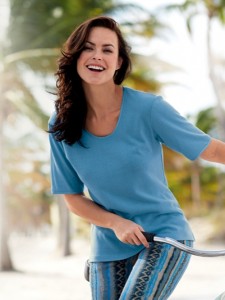 The pure silk short sleeve shirt is immensely flattering and comfortable and is great value for money at £27.95
Buy it here: http://www.patra.com/productdetail.asp?ProductID=419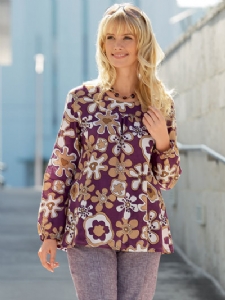 This pure cotton top is incredibly light and perfect for keeping cool and breezy, no matter how hot it gets!
Buy it here: http://www.patra.com/products-Cotton-Summer-Tunic_TCC.htm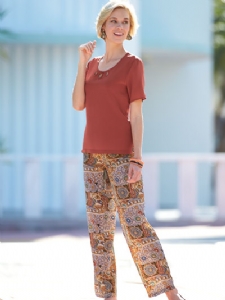 These pull on silk trousers are supremely cool and comfortable.
Buy them: http://www.patra.com/products-Pure-Silk-Pull-ons_TPR.htm