At Patra our story began with Silk. The elegant and luxurious feel on your skin is second to none. So, what other benefits of silk are there, especially through those cool winter months?
Silk is one of the most popular fabrics used in fashion for its look and feel. Not only that, but there is an ongoing list of benefits of silk. Soft and luxurious, silk has a reputation for its super soft look and feel. It has been a top choice for pillowcases, duvets, clothing and accessories such as scarves. Silk is naturally sourced, hypoallergenic and kind to skin.
Temperature Regulating
One of the main benefits of silk is that it is naturally temperature regulating. It is perfect for keeping you cool during the summer and warm and comfortable during the winter. It is made from thin, lightweight and natural fibres that allows for good air circulation and is ideal for maintaining body temperature at the right level.
Sleeping in heavy, synthetic fabrics can cause your body temperature to rise. This is because warm air is trapped against your skin with no way to escape, increasing the likelihood of waking up in sweat. This is bad for your sleep, skin and health. Silk is a natural fibre that is breathable meaning air can escape when you get too hot.
Perfect for Sensitive Skin
Similarly to sleeping, layering in silk clothing is essential for proper dressing during the winter. Cold, dry air can cause a number of problems such as dry and itchy skin and cracked lips. Silk creates a friction free shield and a hypoallergenic barrier from the dangers of cold air preventing further damage. The texture of silk glides over your skin smoothly rather than drag like other fabrics.
Wearing a layer of silk underneath clothing is highly recommended for people with sensitive skin, eczema or other skin conditions. Its smoothness, lightweight and breathability make it the perfect base layer especially underneath scratchy clothing such as jumpers. Wearing silk underneath clothing is also great for moisture absorption, comfort and elasticity. Silk has the ability to balance the moisture levels of skin by wicking away excess moisture and keeping it away from the skin. Silk makes the perfect first layer of clothing to ensure that you stay warm and comfortable during the winter. The perfect layering piece that gives thermal protection while being breathable and moisture wicking enough for warmer conditions too.
Its breathability and moisture wicking properties also make silk a perfect layering piece for skiing, hiking and other outdoor activities as it allows your skin to breathe and absorbs excess moisture.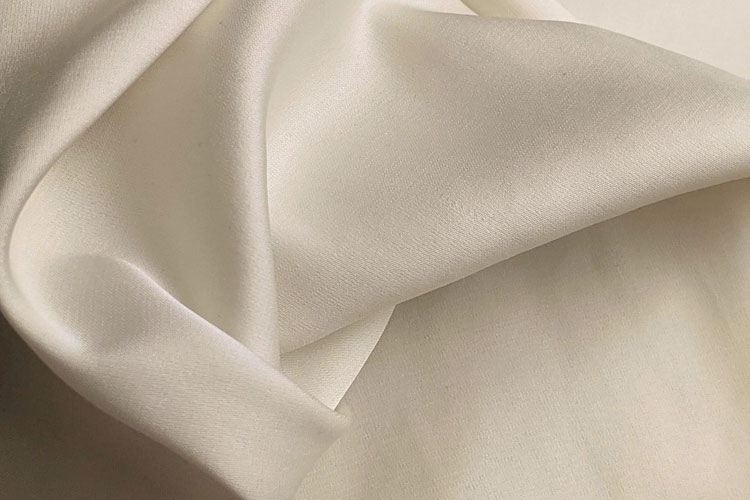 Benefits of sleeping with Silk Pillowcases
Silk makes great pillowcases that are great for your skin and hair. Silk pillowcases are soft and assists in anti-ageing by preventing wrinkles and skin irritation caused by dragging. They retain moisture and will not absorb your skin and hair products, leaving your skin hydrated and your hair healthy and shiny. It prevents hair breakage, assists with frizz and will regulate your temperature for a blissful night's sleep.
The versatility of Silk Scarves
A silk scarf is a versatile companion all year long that looks and feels good for both special and casual occasions. It is durable due to its long fibres and can last for many years to come with proper care. With a combination of beautiful, bold and timeless designs, they are easy to wear and can brighten up any outfit.
A material which has a rich and interesting history, people all over the globe have come to regard silk as one of the most luxurious natural fabrics. Silk is not only treasured by royalty, it is adored by lovers of luxury and praised by dermatologists. There are many different silk types available some of which have been around for centuries.
Most Popular Types of Silk:
Noil Silk
Also known as raw silk. It is made from the short fibres that are left over after combing and spinning longer silk threads during the manufacturing process. This means that its texture is less shiny than other silk fabrics. However, it is a very versatile fabric used in many clothing items. It has a similar appearance to cotton but is stronger, drapes better and resists wrinkling. It is easily distinguished from other types of silk for the subtle flecks on it, which are natural particles of the cocoon.
Mulberry Silk
Mulberry silk is the highest quality silk available to buy. It is different from other types of silk because of the unique way in how it's produced.  Farmers would grow mulberry trees and feed the leaves to the silkworms. Then the cocoons made are spun into raw silk fibres. As a result, this creates some of the finest silk in the world. Pure white in colour, it's made up of longer and more refined individual fibres. Mulberry silk is durable and produces the most luxurious silk goods.
Tussah Silk
A type of wild silk that is produced by several species of silkworms belonging to the moth genus. These silkworms live in trees in the wild forests and feed on oak and juniper leaves. This silk is made of short and course fibres and usually comes from India or China.
Silk Satin (Charmeuse)
The silk we have in mind when we think of 'traditional' silk, also known as silk satin where the front of the fabric is in a shimmery satin weave and the back of the fabric is a flattened crêpe. Charmeuse has more drape than crêpe de chine and works well for scarves, blouses and lingerie.
Crêpe De Chine Silk
A lightweight silk made of twisted fibres giving it a distinct pebbly look and feel. It is ideal for dresses, shirts and evening wear. It has an excellent drape and can range from a light sheen to a matte surface.
Chiffon Silk
A light, matte fabric made from fine twisted yarns that are spaced out to make the fabric transparent. It is very lightweight and used for scarves, and certain garments that require lining or backing.
Fuji Silk
Medium-weight fabric, woven from spun silk fibres with a soft lustre and a lavish feel, reminiscent of high quality suede. Fuji silk originated in Japan where it was used for Kimonos. A creamy silk that drapes beautifully and can easily be dyed to rich and deep shades.
Our pure silk thermals range are temperature regulating, insulating, breathable and moisture wicking, giving you hassle free warmth and comfort. Natural and sustainable, they are perfect for all activities and key for winter layering.
Tap to shop our full Silk Thermals range