The Africa fashion exhibition is set to take place at the Victoria and Albert museum. It will attempt to recreate the narrative of Africa by showcasing its independence and creativity after decades of false assumption. It will tell the story of the continent through the work of some influential designers. The exhibition aims to showcase the unique creativity, ingenuity and global impact of African fashion. Showcasing a display of garments, textiles, photographs, sketches and more. Along with personal insights from influential African fashion designers and creatives.
It presents African fashion as a self-defining art form that reveals the richness and diversity of African histories and cultures. The entire continent has often been misunderstood and there is an idea that Africa is not capable or equipped to showcase innovative and creative design. The continent as a whole has been stereotyped as a land in need of charity after decades of colonisation and political shifts.
The exhibition offers us an insight of ground-breaking designers, collectives, stylists and fashion photographers working in Africa today. But not only will there be fashion designers, but a whole system of models, makeup artists, photographers and illustrators as well. Bringing everybody's work to life. This will allow fashion from the continent to be viewed from a diverse perspective and to tell authentic stories. Many garments on display will come from designers such as Shade Thomas-Fahm, Chris Seydou, Kofi Ansah and Alphadi.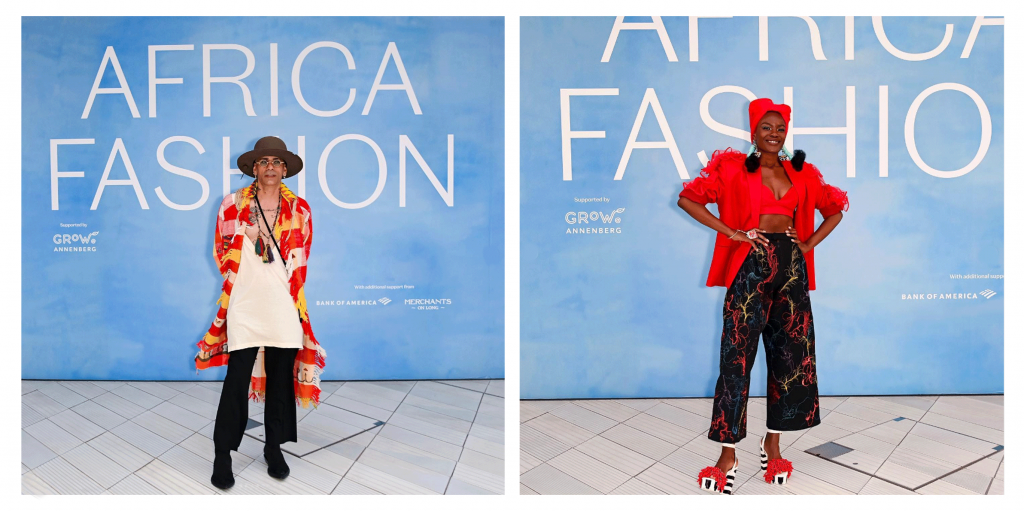 The Africa fashion exhibition will be organised into sections:
Politics and poetics of cloth
In this section we will learn about how important the use of Africa fashion cloth is in many different African countries and the way in which the making and wearing of indigenous cloths in the movement of independence became a political act.
Capturing change
The section titled capturing change will focus on photographic portraits of the mid-late 20th century. With each shot documenting the modernity and cosmopolitanism of individuals. Including studio photography from Sanlé Sory, Michel Papami Kameni and Rachidi Bissiriou.
Mezzanine
Will celebrate a new generation of designers, collectives, stylists and fashion photographers in efforts to bring about stories about the richness and diversity of African creativity, cultures and history using fashion.
The Africa fashion exhibition runs from 2nd July to 16th April 2023