Snuggle down and improve your wellbeing this autumn and winter with a hygge lifestyle
As the weather gets colder, the promise of a warm cup of tea and cosy clothing can make staying indoors at bit more appealing. Indeed, nowadays there's even a name for that feeling of contentment gained from a calm and toasty home and we have to thank the Danes for that! Hygge (pronounced hoo-gah) is something that can benefit us all, especially during winter, as it embraces the feeling of wellbeing and wholesomeness that can be achieved by enjoying all the simple things in life; staying warm while a storm is raging outside, eating a hearty meal and finding comfort in your surroundings. So, what do you think? Are you ready to explore hygge and all that it means for your lifestyle?
Cosy knits
The first thing to consider if you want to switch your lifestyle to hygge is knitwear. Cosy, warm knits that feel so good on your body without irritation and itchiness are ideal to improve your sense of wellbeing. Imagine the rain beating on your living room window on a Sunday afternoon while you are sitting inside, drinking warm tea, dressed in your warmest and most breathable cotton or bamboo or silk knits (any natural fabric will do). What feelings does this scene evoke in you? You can almost feel the softness of the fabric on your body! This is what hygge is essentially and it is so easy to achieve it at home!
Comfy socks
Our silk and bamboo-cotton socks are the quintessence of warmth and comfort. Your feet will never feel cold again, while the hand-linked toe seam ensures absolute comfort without irritation, especially if your feet are extra sensitive, prone to pressure sores. Your feet are as important as the rest of your body and keeping them warm and free from sores is not just a possibility any more, but a reality. Plus, by being oh-so-soft and warm, you can hygge-proof your feet, without any effort at all!
Wrap up in layers
Do you like to wear layers in autumn and winter? Layering is a great way to dress during the colder months of the year, as you can stay comfy and warm, even when it's chilly outside. Embracing a hygge way of living doesn't mean staying cooped up at home; rather enjoying any relaxing activity you want, inside and outside. So, that walk you were thinking about on a crisp morning? Well, as long as you're snug in your layers, you can go for it!
From light baselayers all the way to your outerwear, natural fabrics are perfect, as they breathe well and don't feel constricting on your body. As a finishing touch, you can add a scarf. A stylish idea and a great way to better protect your neck and face, you can (literally) tie the whole look together, in a hygge-approved fashion!
Hygge at home
Hygge isn't just about what you wear, being kind to yourself and making your home feel like a sanctuary is so important too. There are lots of little touches you make that will achieve a more peaceful and blissful home. When it starts to get dark, instead of switching on all the lights, light some candles for a more calming mood. If you're feeling cold, wrap yourself up in a soft blanket and instead of screen time, why not try reading or writing in a journal to keep your mind calm.
It's a lot easier to switch to hygge than you imagine! The Danes are notorious coffee drinkers and pastry eaters, so if you love strong coffee and flaky dough, that's it! You are a hygge-aficionado and you don't even know it!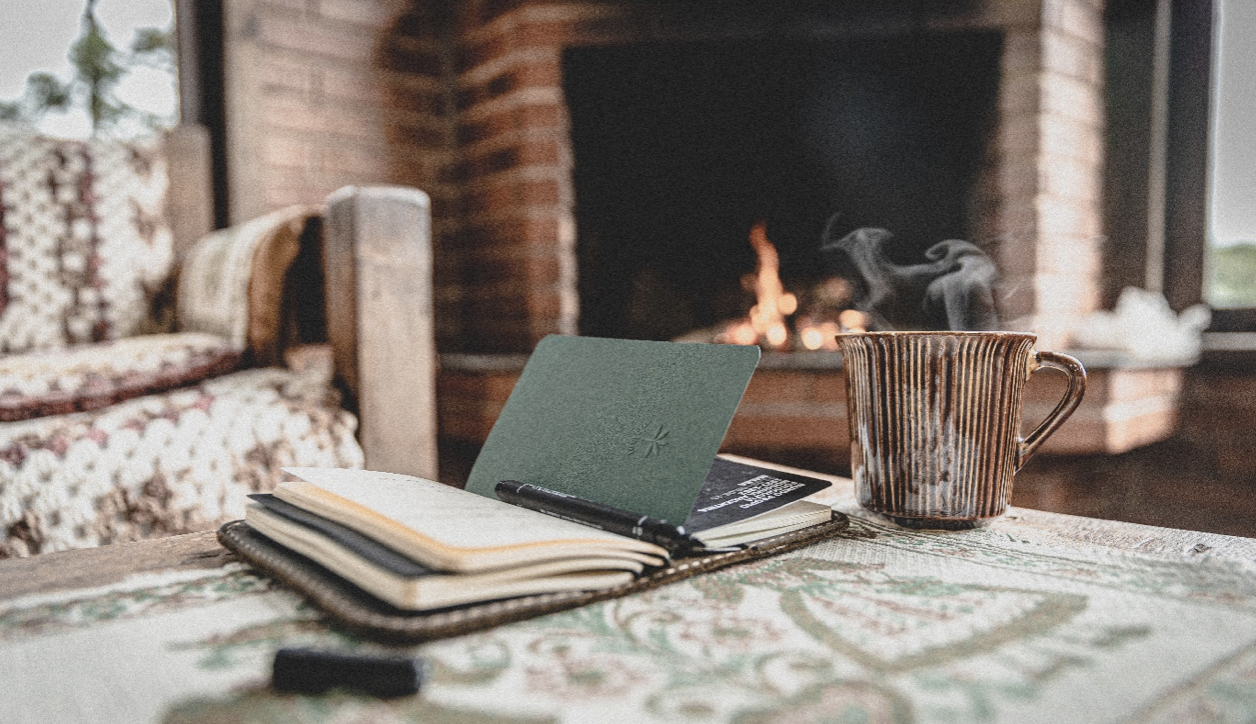 Feeling content in your surroundings with those you love is easy (and so is hygge!), so quiet nights at home in the candlelight, playing board games with your loved ones and generally enjoying life is important in the Danish lifestyle and in hygge, in particular. Spending quality time with the people you love and taking moments to just breathe, be aware of your surroundings and be thankful are at the core of a hygge lifestyle. If what you wear to feel cosy is important, the same applies to what you are feeling, and it's not a lot to do. So, are you ready to  embrace a hygge lifestyle this season?