How to select the best clothing colour palette for your skin tone
Every day we are surrounded by colour. Colour can make a dull day more interesting; elevating an outfit from basic to something stunning. If you are stuck in a colour rut, playing it safe with neutrals and monochrome hues because you are unsure on the best colour palette that suits your complexion, we have a handy guide that will be your style-saver! Whether for the office, days out or relaxing at home, we're here to help you discover the best colours for your skin tone, so read on and find out!
Discover your natural glow
Using the right colour palette will make your skin glow (move over primers and foundations!), whereas the wrong colours will make you look more tired or paler, so it's really important to know what looks good on you. A neat trick to help you determine your skin tone, so you can decide on the best colour palette, is known as the vein test. The vein test is used in order to choose the best foundation shade but it is also a great way to find out your colour palette! So, roll up your sleeves and look at the veins in your arms and wrists in natural light (and not under the artificial light of your bedroom or bathroom). If your veins look more blue-tinted then you have cool undertones, and if they are greener you have warm undertones. If you can't decide on their colour, then it's possible you are neutral.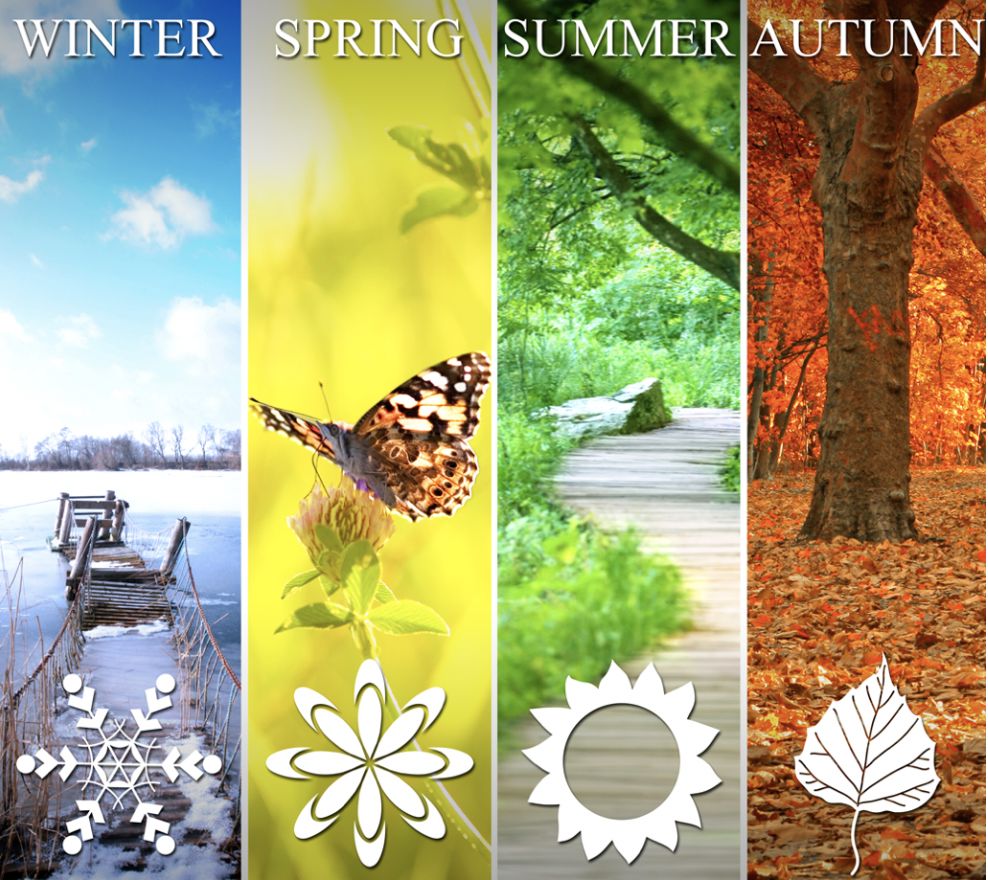 Now that you know the type of your undertone, you can now move on to the colour family you belong. There are four main categories, inspired by the four seasons; Spring, Summer, Autumn and Winter. If you have cool undertones, you can be Winter or Summer, and if you have warm undertones, you are Spring or Autumn.
Spring colour
If you have golden blonde or light to medium brown hair, you are Spring. The best colours for you to wear would be bright colours, such as bright red, blue, coral and shades of yellow, while neutrals such as shades of beige and ivory will make you glow.
Summer colour
If you have blonde hair with cool undertones or light to medium brown hair and pale blue or green eyes, you are Summer. Pastels as well as off-white, grey and blue shades will do wonders for your colouring. You'd best avoid coral, mustard and orange, as these are less flattering for you and will wash you out.
Autumn colour
If you are red, dark brown or black-haired and have green, hazel or dark brown eyes, you belong to the Autumn family. You can rock warm earthy colours, such as chocolate, red, bronze, rich brown and even olive and dark green. Just steer clear of pastels or bright colours and you will be set to go!
Winter colour
Those of you with dark (medium to dark brown and black) hair and deep blue, green or brown eyes, you are definitely Winter! Enjoy wearing all these shades of blue, emerald green or vivid reds, as these colours will bring out the best of you! All the rich, jewel tones are the perfect for you, Winter types.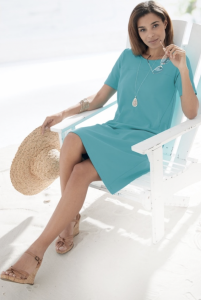 Don't think we've forgotten about the third undertone category, the neutrals. People with neutral colouring are the luckiest amongst us, as they can wear practically every colour of the rainbow! However there are some colours that will be especially complementary for your skin and these include jade green, dusty pink and lagoon blue. Also don't forget about the trusted neutrals, such as grey, black and off-whites and you will have plenty to choose from for all your wardrobe needs!
We hope that by creating this list, we've made choosing colours a breeze! Every one of us has some favourite colours that we go back to again and again, but it's always interesting to experiment with our (colour) style. Whether you know what you like or need a little bit of inspiration (or both), our guide will come in handy when you are building your capsule wardrobe. Don't be afraid of colours, wear them (literally)!