Looking back at a memorable 2019
Wow! What a year it has been. As we draw close to the end of 2019, we thought we would cast our eyes over the news that made this year stand out. Fear not – this will be a politics free zone! This is a chance to remember the other things, that may not have dominated the headlines this year, but deserve a nod of recognition nonetheless. During this festive season we're steering clear of the negatives and instead sharing some of the highlights of 2019 and the events that made this year special.
New arrivals
One little baby definitely made the front page this year and that, of course, was the birth of Archie Harrison Mountbatten-Windsor. The Queen's 8th great-grandchild was born on the 6th of May this year and his parents, Meghan and Harry seemed thrilled.
The stork was also busy delivering bundles of joy to famous couples. In 2019, Actor David Tennant and his wife Georgia had their 5th child.  And in January, singer Sophie Ellis-Bextor also agreed that five's a charm when she had her 5th child – a boy called Mikey.
In the world of sport, Tennis legend Andy Murray and wife Kim Sears celebrated the birth of their third child, a baby boy to join his big sister and brother, Sophia and Edie. Formula 1 Star Jenson Button and his fiancée Brittany became parents for the first time in July this year, naming their new son Hendrix!
Other famous people who welcomed new additions their families this year included Ricky Martin, Billie Piper, Natalie Imbruglia and chef Gordon Ramsey.
Congratulations to all the new mums and dads out there.
Sporting results
For many of us, it will be the Cricket World Cup that was a real highlight of 2019. This year, England were finally crowned the winners with a thrilling victory against New Zealand in the finals. Man of the match Ben Stokes was voted as the BBC sports personality of the year.
There seems to be no stopping racing driver Lewis Hamilton, this year he won his sixth driver FIA Formula One World Championship.
It was also another great year for Football. Liverpool FC won the 2019 UEFA Champions League for the sixth time, more than any other English team. And in 2019 Chelsea FC won the 2019 UEFA Europa League for the second time in its history.
Sprinter Dina Asher-Smith had a tremendous year. Britain's fastest woman celebrated becoming the 2019 World Champion in the 200 metres in October.
Wedding bells
There were many famous faces saying 'I do' in 2019. Among them British Actor Idris Elba and his beautiful wife Sabrina, who celebrated with a three-day extravaganza in sunny Marrakesh. Joe Wicks, known to many as the Body Coach, opted for a bohemian woodland event when he wed Rosie Jones in June.
After meeting on Strictly Come Dancing in 2013, Countdown celebrity Rachel Riley and dancer Pasha Kovalev went for a low key wedding when they tied the knot of International Day of the Girl this year.
Other famous faces who enjoyed the sound of wedding bells this year included designer Marc Jacobs, Actor Dwayne Johnson and tennis champ Rafael Nadal.
Remembered fondly
Although our review tries to highlight the positives of 2019, it wouldn't be right to not to take a moment for we lost this year, famous faces whose talents have brought so much joy to our lives.
This year we said a very sad farewell to broadcaster and naturalist David Bellamy. Famous for love of nature and entertaining programmes, the much-loved presenter pasted away at the age of 86.
Chef and restaurateur Gary Rhodes rose to fame cooking on Masterchef and Hell's Kitchen and in 2006 he was awarded an OBE. Father of two, Gary sadly died this year aged 59.
The fashion industry lost one of its biggest talents this year with the passing of the creative guru Karl Lagerfeld. After having been at the helm of Chanel since 1983, he had lived in Paris for many years where he died this February.
This year also saw the lose of some great stars. Legendary actress and singer Doris Day whose career spanned six decades passed away in May this year. And at the age of 52, Luke Perry, who is probably best known for his role in Beverly Hills 90210, died of a stroke this year.
The World of music also lost some great musicians in 2019. Ric Ocasek of the band Cars, Marie Fredriksson from Roxette, Prodigy singer Keith Flint, Dean Ford of Marmalade and Razorback Drummer Brian Velasco all passed this year and will be missed.
News that made us smile
When we watch the news or flick through a paper its easy to believe the world is full of doom and gloom but there definitely have been things to be thankful for in 2019. Things are looking up for the environment it seems. According to a study by Nasa the world is 5% greener than it was two decades ago, with leaf cover increasing by 2 million square miles! What's more, a giant Fernandina tortoise, thought to have been extinct since 1906 was spotted in the Galapagos National Park and is believed to be over 100 years old!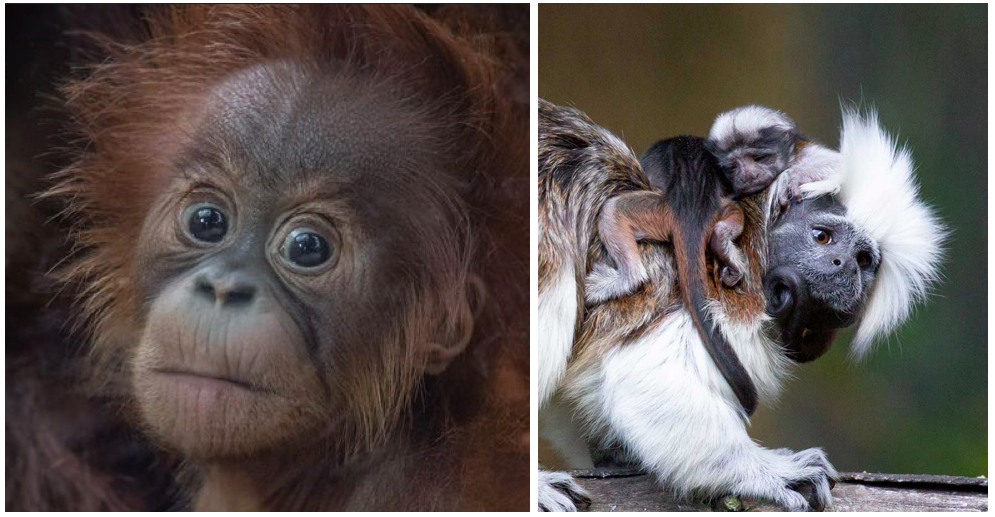 Incredibly rare and incredibly cute – the birth of a baby orangutan at Chester Zoo this year was a very heartwarming moment. And finally, the cotton top tamarins are critically endangered but this year tamarin parents, known as Mr and Mrs Nuri, at Ackland Zoo produced two sets of twins! Considering only 6000 of this species exist in the wild this is wonderful news!
As we head towards 2020, why not take a moment to look back on the past year – pause, reflect and remember it well. At Patra we celebrate with you and give thanks, especially to our loyal customers who make what we do so special. Season's Greetings from all of us and best wishes for 2020!