Our new Autumn Winter range is here – packed with gorgeous prints, new colour palettes and natural fabrics for the season ahead
Even though it's hard to think about a winter wardrobe in the recent summer temperatures, it is good to be prepared. You never know, after this unbelievably hot summer might come a frosty cold winter, so stock up! There's something for everyone in our new Autumn Winter collection and it's full of natural fabrics in gorgeous styles! Patra's new range embodies comfort, style and beautiful fabrics that will keep you warm, cosy and looking your best.
The inspiration behind Patra's new collection
Autumn is, and will always be, one of the most beautiful seasons – watching the colours evolve from the bright and fresh greens to deep, gorgeously warm reds and yellows. It instantly gives you a feeling of serenity and a desire to be one with nature.
Styles are soft, elegant yet simple brought to life by the rich colours. As always we've bet on soft natural fabrics that will regulate your temperature and keep you warm – silk, cashmere, bamboo, cotton and viscose.
Autumn Winter Prints and Colours
Patra has always been about two things – natural fabrics and pretty prints in exclusive colours. We chose more abstract patterns to go with our warm, earthy palette. They're playful and fun, yet sophisticated. They're available in both jersey and woven fabrics so you can choose the fabrics that work best for you.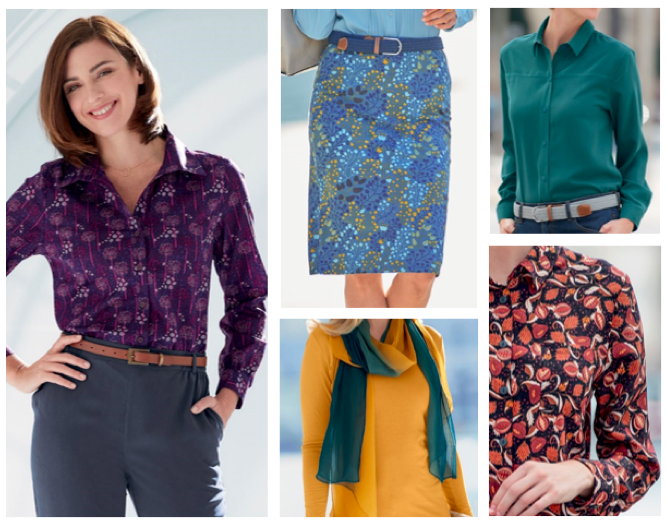 Jersey, silk and cotton clothing
Our cotton and viscose jersey fabrics come in a variety of styles and gorgeous prints. Moody bases with pops of Mustard and Scarlet, Cinnamon and Gold
Lustrous crepe-de-chine silk in beautiful deep colours. It's a print to impress – one of a kind! Our pure crepe-de-chine silk shirt will bring your outfit to the next lever.
Woven flat cotton and soft brushed cotton are transformed by the pretty abstract patterns in deep Aubergine and Atlantic opposite a melancholic Wedgewood.
Autumnal tones
We begin each and every season with colours. At Patra we always use a colour palette as a starting point which forms the foundation of every collection. We bet on earthy shades this season, leaving the overpowering blues behind and emphasising on the warm colours.
Earthy tones bring a feeling of warmth and belonging – Cinnamon, Walnut, Antique gold, Rumba, Scarlet
Cooler shades juxtaposing the warm palette, creating a beautiful fusion of colours – Atlantic, Wedgewood, Military green, Aubergine 
Winter Knits
If you're after luxury, you won't want to miss out on our pure silk and pure cashmere knits. And if your skin is on the sensitive side, silk will be your new best friend. Our jumpers come fully ribbed with two different necklines. We have also expanded our cashmere range because who doesn't like warm, naturally soft and gorgeous knits in beautiful colours. It's something worth investing in.
We may have upgraded out styles, colours and fit but we always stay faithful to our favourite cotton knits. It's our biggest range of knitwear for a reason – it is natural and very affordable. This year we are introducing our new placement print styles.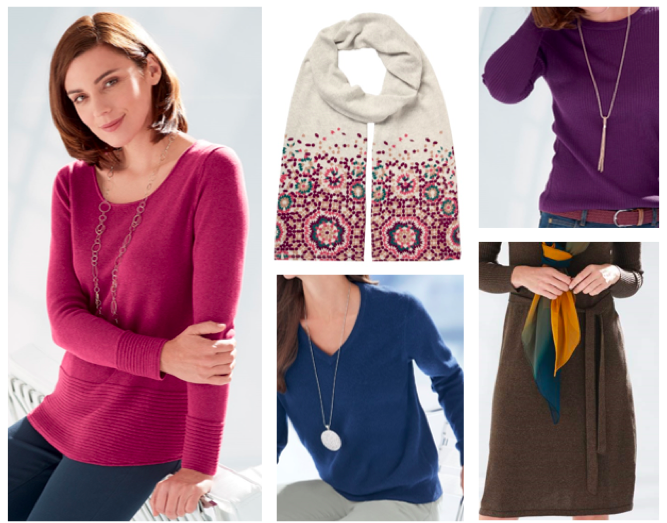 If you can't top it, bottom it!
This year we are embracing separates with new additions to our trousers and skirts range. You asked for them and here they are – Patra's pure Fuji silk tapered trousers! They're elegant, classy and all natural.
Our all-time favourite Noil silk trousers now come in a tapered style with all the qualities and comfort of pure silk.
A brand new addition is our double layered pencil skirt that comes in two stunning prints. It's stretchy and feminine, cut just below the knee for an elegant look.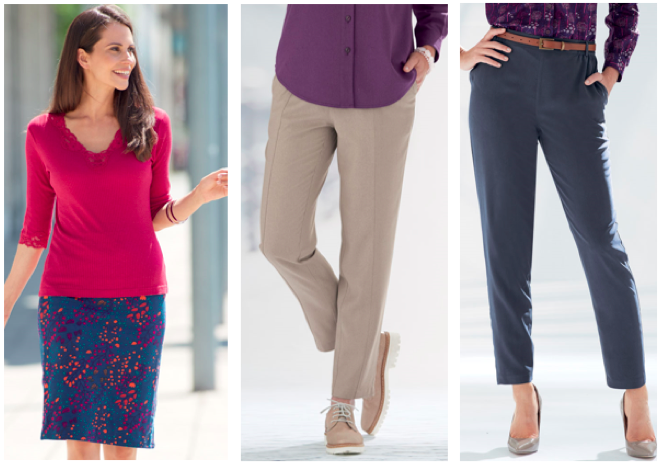 Autumn Winter Outerwear
Whether it's our soft gilet or padded jackets – when the cooler months start approaching you can't beat natural outerwear! A mix of old favourites in new colours and some fresh additions all in pure silk and cotton.
This season our favourite pure Habotai silk gilets come in a variety of colours and styles – softly padded, they will regulate your temperature and give you ease of movement. We hope you like our new pure Habotai silk padded jacket – it is versatile and very elegant. It will keep you nice and toasty. And for those transitional early Autumn days, go for our printed reversible cotton jacket for an extra layer of lightweight warmth.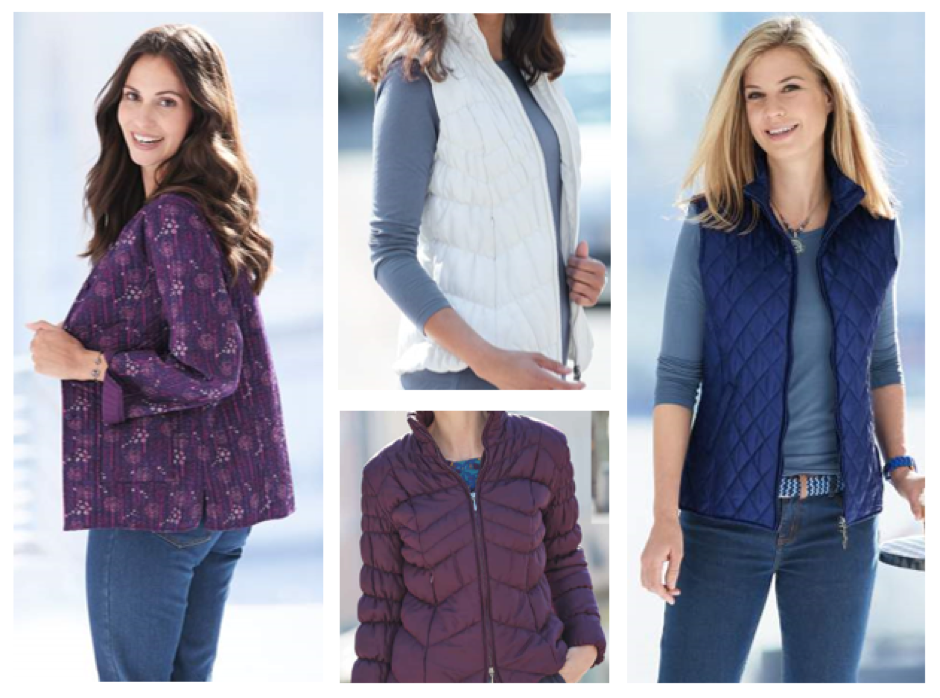 A little something for him
Over the years we have expanded our womenswear collection dramatically. However, this year we have added a little something for the gentlemen out there looking for classic all-natural garments.
The all-time favourite classic men's pure silk shirt is back and it's better than ever! We have kept all the classic features but improved the fit. It's a wardrobe staple.
Patra's cashmere jumper is perfect as a present or for those of you that like a touch of luxury! It's gorgeously soft and comes in two classic colours.
And for those ultimate daily essentials, like tops and tees, we've designed items all made in soft bamboo-cotton mix with added elastane for comfort. Perfect for layering and very comfortable.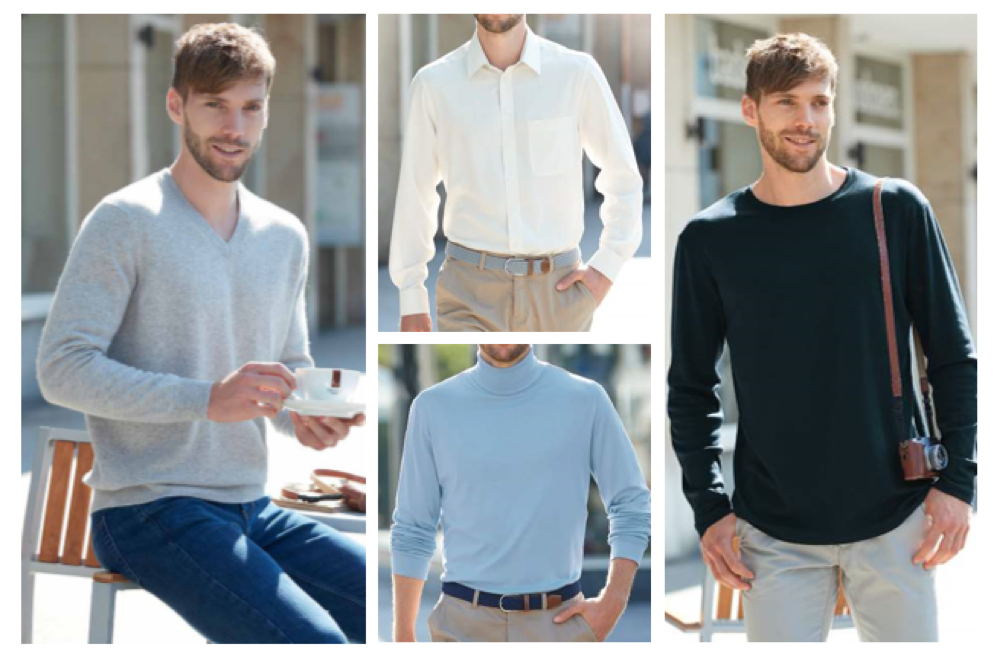 We at Patra have worked hard to create a collection that embodies our values as well as our style and the result is a contemporary, relevant and comfortable range of really wearable clothing. We hope you like it and love wearing it!