An interview with Mrs. Patra
Patra Selections is a family business dating back through decades, with a long history behind it. Today, we are sitting down with Mrs. Patra, the founder of the company, to ask her about Patra's history, some of the standout products from the past 54 years in business and how the company has evolved through the years. We also learn the guiding principles behind the Patra brand and how the organisation strives, year on year, to produce beautifully crafted clothing in natural fabrics that our customers love to wear.
When did you start Patra and how?
We started business during the credit crunch, whilst Harold Wilson was the prime minister. Around 1965, we bought some lovely shot silk scarves from India from the HHEC (Handicraft and Handlooms Export Corp.). They were in about ten colours, among which were apple green (green with blue), purple and copper. Mr Patra and I would cut small square samples and stick them onto a card which we had made for us – with Patra Fabrics printed out with samples of these squares. They sold well during the first year. We started out as Patra Fabrics and slowly progressed to Patra Selections Ltd and moved into fashion. I love colour and comfort, which is why we ended up with pure natural fabrics.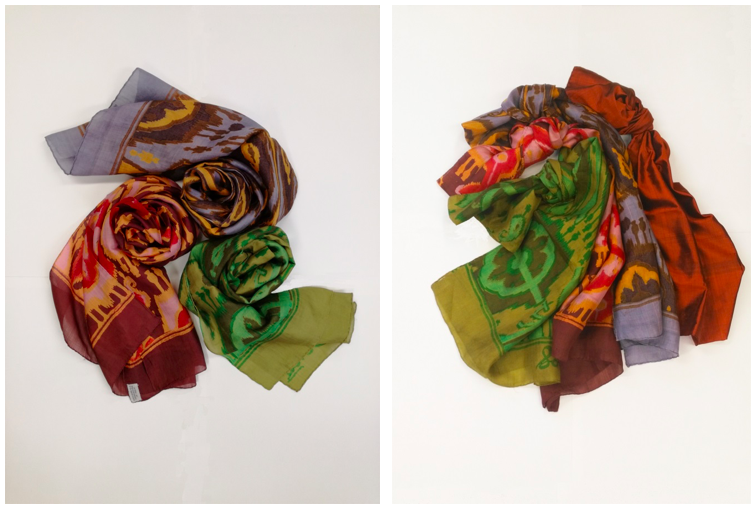 What happened next?
The next batch of scarves from HHEC were a silk and cotton mix. These were really nice long scarves – in green, pink and blue prints. After we did the scarves, we moved into fashion. Our very first consignment from India was 1,100 velvet printed dresses, which we advertised and quickly sold out of.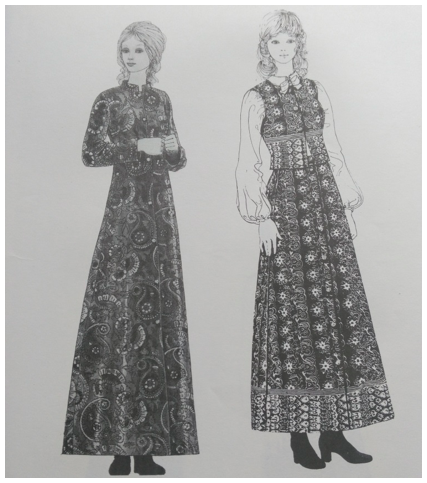 After that we brought in several fashion items from India, such as some traditional embroidered kurtas (a tunic style top with long sleeves), and wooden beaded dress lengths that sold out from a boutique in Hampstead and even featured in the Observer newspaper as a "Best Buy". Then, our peacock floral dress came. It was featured by Ann Boyd (the then fashion editor of the Observer Sunday newspaper) in May 1970. It was actually the first fashion editorial Ann Boyd gave us.
From there, we went into other items, like a dress made from tapestry material and from then on we went from strength to strength. The first time we did the pure silk hand-embroidered blouse, it received an overwhelming response. We had just 600 blouses, but we received orders for about 30,000! In general, we did various dresses, some of which the Observer picked up and some of which we advertised ourselves.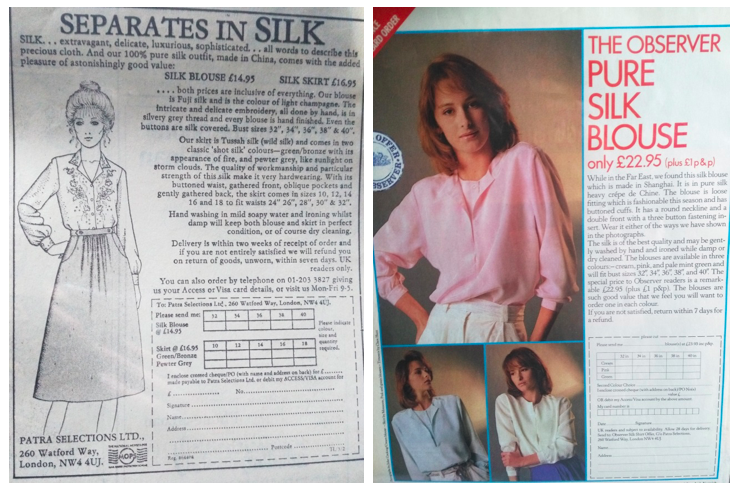 We also had the agency for Chinese silk for the UK in the 80s, meaning that we had the exclusive licence for all silk from China in the UK. Our silk hand-embroidered blouses were a part of that consignment.
How did you branch out into other products?
It branched out with the introduction of our catalogue. We progressed from there. For example, we had a cheesecloth cotton dress from Greece that was also featured in the Observer in May 1979. The Observer was very helpful to us, they promoted a lot of our pure natural items and we were probably one of the first mail order companies that did business with the Observer.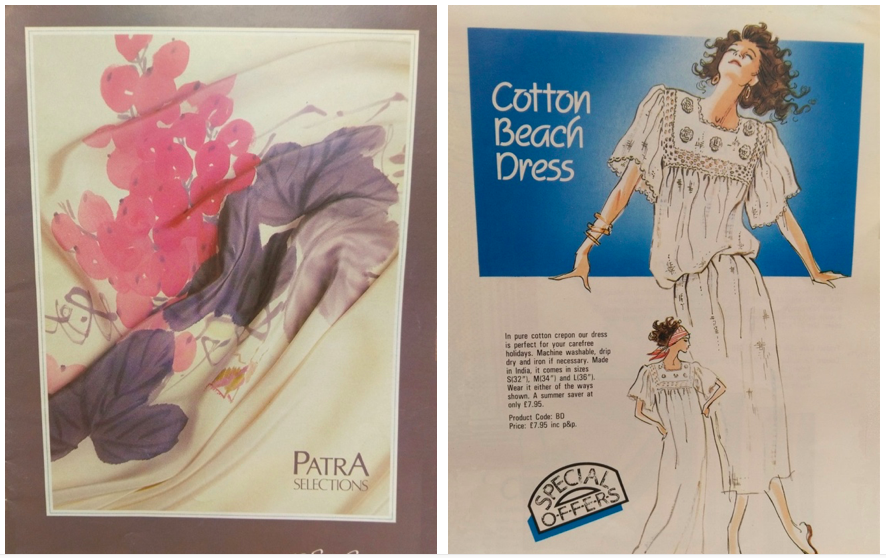 After the dresses, we developed other garments, such as trousers. We were amongst the first retailers to introduce ladies' trousers. I have very strong eye for colour and I love colourful things. We did all sorts of trousers – not stripy ones, but patterned. They were way ahead of their time; perhaps they were too early, but they were well-liked! I think that the flower power movement also did us a favour, because we were in the same era. Those were our fledgling years.
Next we expanded into thermals. When we started producing them, we were the only ones in the country to do silk thermals. Combining comfort and warmth, they truly became part of our collection from then until now. They are popular across all ages and, as you know, they have been used by sports teams and trekkers alike.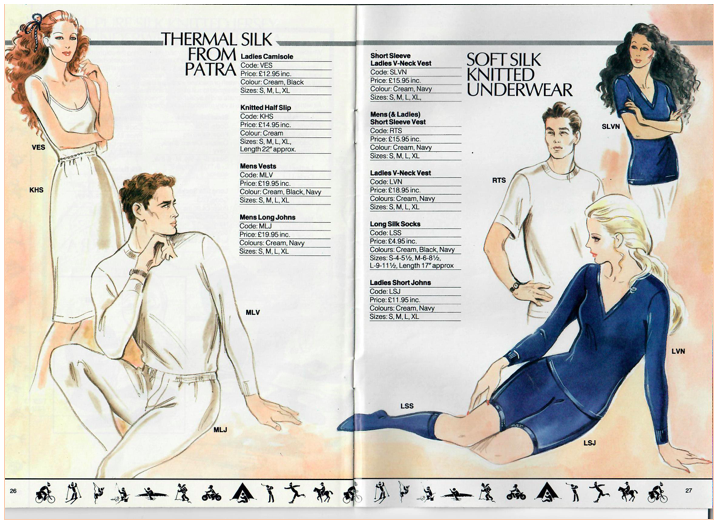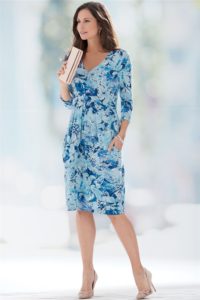 What is your all-time favourite item?
I think some of the scarves are really lovely. In fact, one our first silk scarves is my favourite. I always made quite an impression when I wore one with culottes and a blouse. Now, regarding our dresses, although I don't wear dresses very often, I would say some of the dresses we are doing now are beautiful. For instance our jersey dress with pleats is one of my favourites. I think that kind of style would probably suit a lot of people.
What do you expect and hope for the future?
Now that I am at a more or less retiring age, I hope it continues. Colour keeps coming in and, you know, it lifts people's spirits. People need something to cheer them up.
We have expanded our range tremendously, having introduced a variety of fabrics and new styles. However, our values have not changed. Comfort, natural fabrics and affordable prices is what Patra is all about. Our focus is to remain true to ourselves and our customers.