The best fashion trends for Spring Summer 2018
The warm weather isn't here yet but it's never too early to start thinking about your summer wardrobe!  Spring Summer trends have dominated the internet and fashion magazines for over a month now. As it's always good to be prepared, here's a summary of the upcoming season – the new, the old and our own take on it all.
Get ready for happy colours, playful shapes and fun textures. You have to admire the fashion minds that dictate what we are going to wear. They spend a tremendous amount of time and effort creating new and unique collections – and the fruits of their labour often range from sublimely beautiful to outlandish flamboyance. The fun thing about global fashion trends is that you can play around with it – it doesn't have to be taken literally. This is exactly what we do at Patra, we look at the bigger picture and blend these trends with styles that work for you. So enjoy our take on Spring Summer 2018 – here we've picked some of our favourite trends to give you an idea of what to expect next season.
The colours and prints that made the SS18 cut
Pretty Pastels
Gelato-like hues dominated the runway – it looks like this season's colours are seriously tasty. We have cool lavender and lovely lilacs, pale greens, yellows and blues. Designers such as Victoria Beckham and Alexander McQueen, usually known for their masculine features and edgy looks, were amongst those who went for the sweet pastel tones.
Bold Brights
This season we worship the primary colour palette yet again – tomato red, canary yellow, cobalt. Bold, vibrant colours were showcased down the runways. What better way to ooze confidence than by adding a bold pop colour to your look?
Beautiful Prints
Even though the runways showed less prints and more embellishments this year, we did notice some lovely examples popping up here and there – a nice flow of summer dresses in ditsy florals and some more abstract patterns and stripes. Just check out Diane von Furstenberg's collection.
We think that no summer wardrobe is complete without a nice selection of prints – whether it's a pretty dress or stand-out separates, it's the easiest way to feel feminine and make a statement.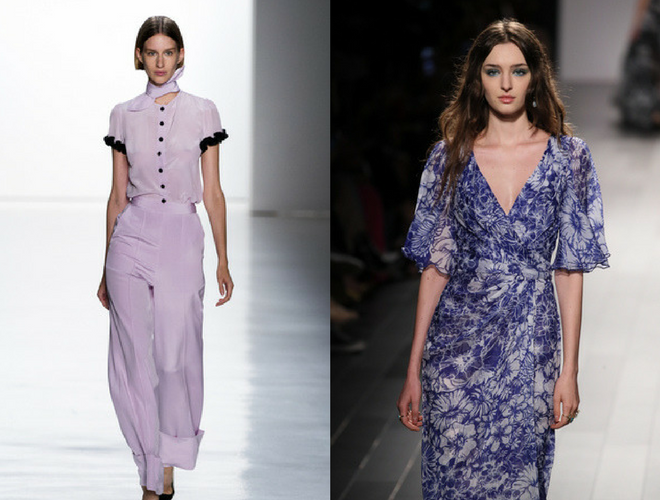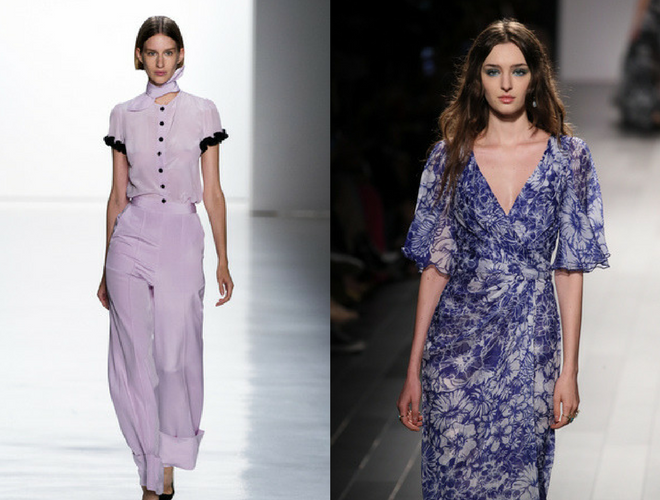 Details and shapes: from bold embellishments to tailoring trends
Usually a winter staple, checks are making a surprise appearance this summer season. Designers such as Burberry and Victoria Beckham are using the traditional design in their collections. And at Patra we'd like to add stipes to the mix because no summer wardrobe is complete without some essential stripy separates.
It's all about the pencil skirt and statement shorts in the next Spring-Summer season, and, at Patra, we've definitely taken some inspiration from this summer trend.
We saw designers turn wardrobe staples like the trench coat into works of art. Embellished with studs, embroidery and fringes. Max Mara used sheer fabrics to give the trench a lighter, more feminine look.
As dictated by the big designers, this summer you will see a lot of sequins, feathers, sparkles and tassels – the perfect season for a party girl, they said. Well, we thought we'd bring it down a notch and instead of embellishments and fringes we played around with textures and prints. That'll keep you on your toes!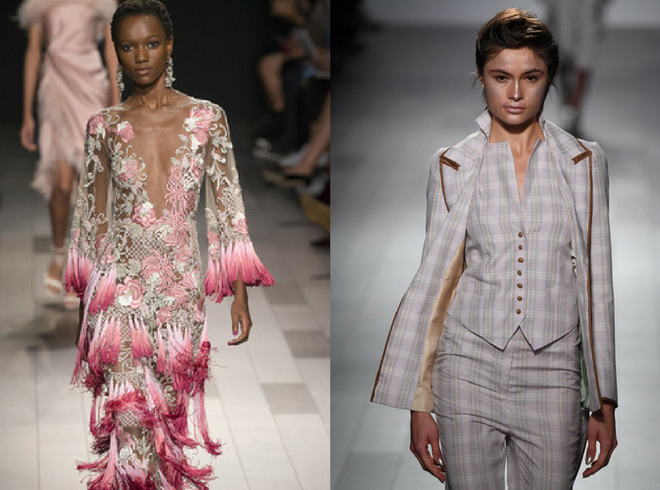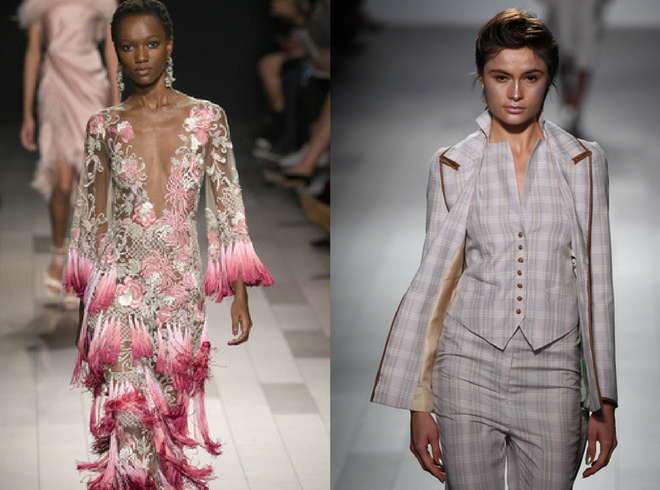 Spring Summer 2018 is on its way
These are the looks that we found most promising. We did not follow these runway trends to the letter because inspiration is an abstract concept rather than something literal. We aimed to incorporate some of SS18's highlights and new details yet still retain the essence of our brand – to produce a collection that showcases what we do best at Patra. We are not trend-setters, we just love beautifully made, all-natural garments that are modern yet timeless. Our gorgeous Spring Summer 2018 collection is coming out very soon and we cannot wait to show it off!
Image credits:
Featured image:
Tracy Reese presentation at Pier 59 on September 10, 2017 in New York City, 

FashionStock.com / Shutterstock.com 
Beautiful prints:
Julianna Bass Spring 2018 at New York Fashion Week, 

Dietrich Zeigler / Shutterstock.com
Tadashi Shoji fashion show during New York Fashion Week, 

FashionStock.com / Shutterstock.com 
Tailoring trends:
Marchesa Spring Summer 2018 fashion show during New York Fashion Week, 

Ovidiu Hrubaru / Shutterstock.com
Francesca Liberatore fashion show during New York Fashion Week on September 10, 2017 in New York City, 

FashionStock.com / Shutterstock.com