Patra takes a look at top trends for next season
Not many of us express a preference for cool winter days over the sunny summer season. However, milder days do have some positives, like that cosy feeling when you put on your favourite winter jumper. If there's one thing that's true for most of us, it's that we love to wrap ourselves up in something soft and warm. Floaty summer dresses are lovely but don't you miss that cashmere jumper or your favourite winter coat? Autumn and Winter may bring with it a duller climate but it's a great season in terms of fashion.
In our busy little office we began our research for next season a long time ago. We've been putting together the best looks of AW17 and selecting our favourite styles from runways around the world. Here we'd like to share some of our inspiration and catwalk predictions with you, as well as give you a sneaky peek into our Autumn Winter collection, which will be out next month.
Rich, warm and dusky colours and prints
According to the big names in fashion you should be on the lookout for deep berry, pinks and reds in a variety of shades. We really love the warmth of this season's palette – rich deep colours as well as subtler shades.
Moody blues – no season is complete without the compulsory shades of blue! This season, designers such as Temperley and Mulberry used modest, dusky blue hues to lighten-up their looks.
They say florals aren't just for Spring and we couldn't agree more. There is no better way to make an outfit stand out than by adding a beautiful floral print – no matter what the season. This Autumn expect to see floral prints in deep shades with pops of red, pink and burnt orange. Perfect for the day-to-night dress that is a must all year round.
At Patra, our prints are exclusive to us and for next season we've been inspired by these key colourways of deep blues and berry reds to produce our new Autumn floral prints, which will be available soon.
A nod to natural fabrics: from smooth silk to cosy lambswool
It was good to see designers focusing on fabrics. From knitwear to tailoring, pure and natural clothing was wowing on the AW17 catwalks. At Paris fashion week Loewe layered Fair Isle knits with silk skirts and Stella McCartney reinvented the silk suit for a casual daytime look. And in New York, Victoria Beckham used soft silks and chiffon skirts contrasted with chunky cotton knitwear.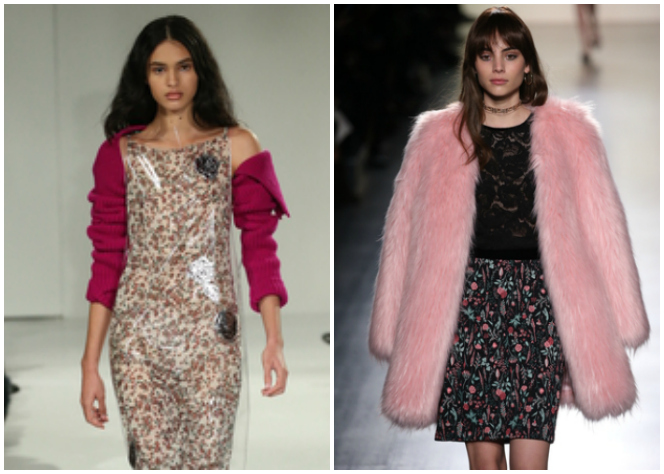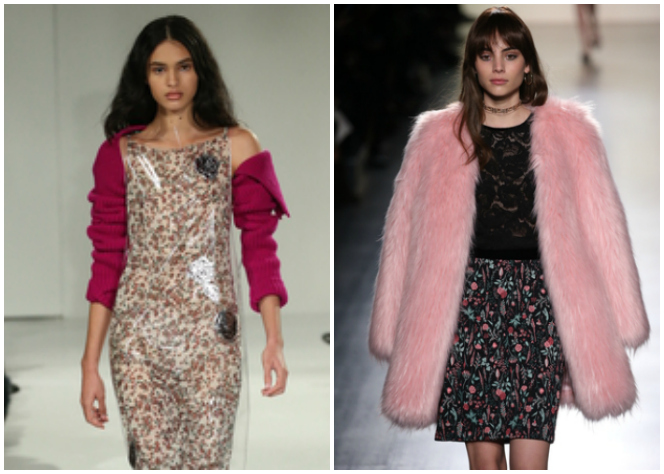 Silhouettes and shapes
Quilted blanket coats – they're finally catching up with us! We've been rocking our quilted silk gilets and cotton jackets for some time now but it looks like next season they'll be extra fashionable – Stella McCartney and Mulberry are onto it.
The 80s revival and the power suit! This is set to be another big trend next season. Maybe for some exaggerated shoulders and sculptured silhouettes are a must-have but we think the softer, the better. At Patra, our designers focus on what women actually like to wear – soft tailoring, tapered trousers, and loosely belted waists will all be featuring in our next collection.
Tactile textures: it's all about soft, fluffy and furry fabrics. Who doesn't love something to snuggle in winter? Get ready to cosy up in faux fur, brushed wool and mohair.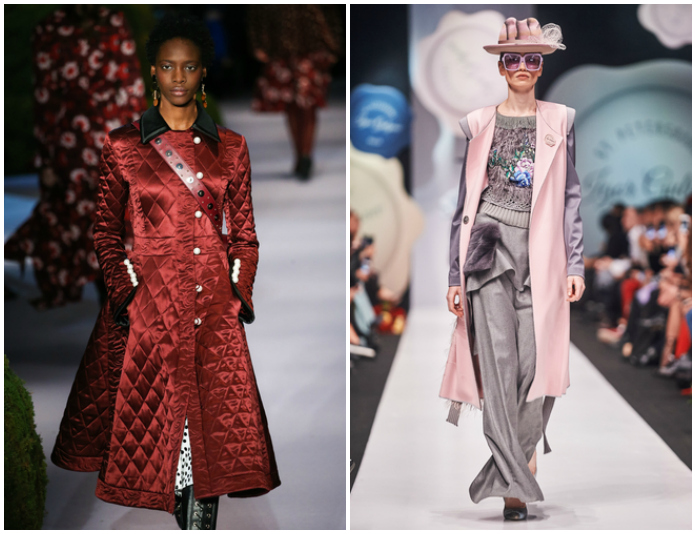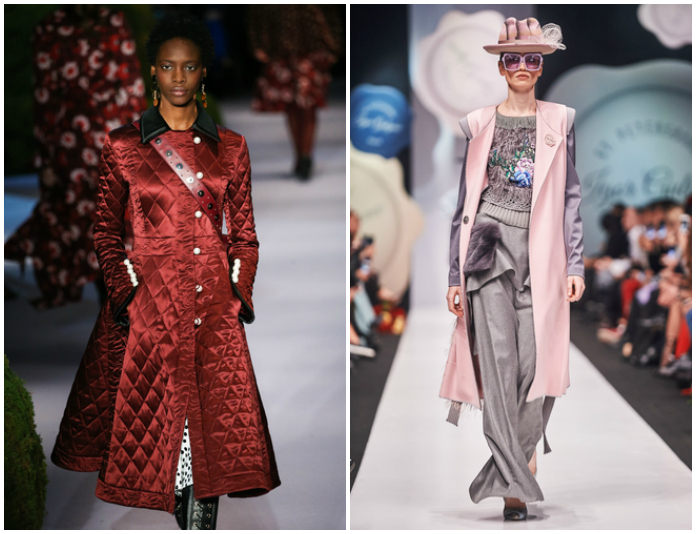 The Patra Autumn/Winter 2017 Collection: natural fabrics and long-lasting style
We make sure we're up to date with the general flow of the season but at the end of the day, we think that no matter what the fashion magazines say, you should wear anything that suits you and you feel comfortable in. This is why each season we try and bring the best of comfort, natural fabrics and style into our range – so you don't have to do work hard to look great.
Enjoy our little introduction to Patra's AW 17 collection. Watch this space for more details of our new Autumn/Winter range coming soon.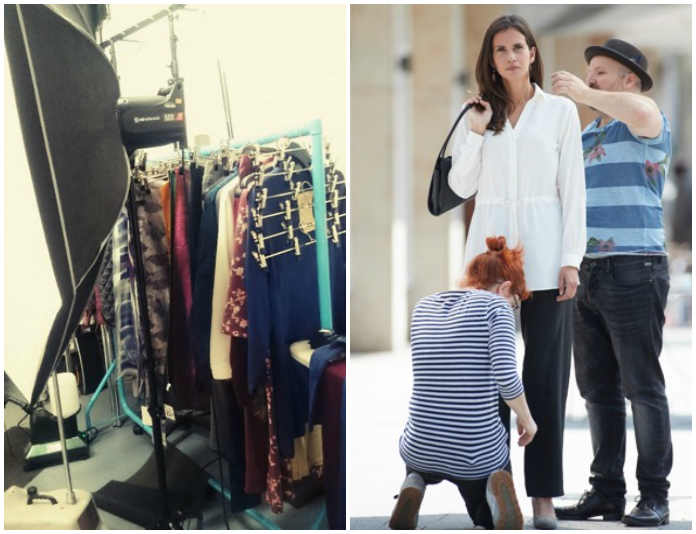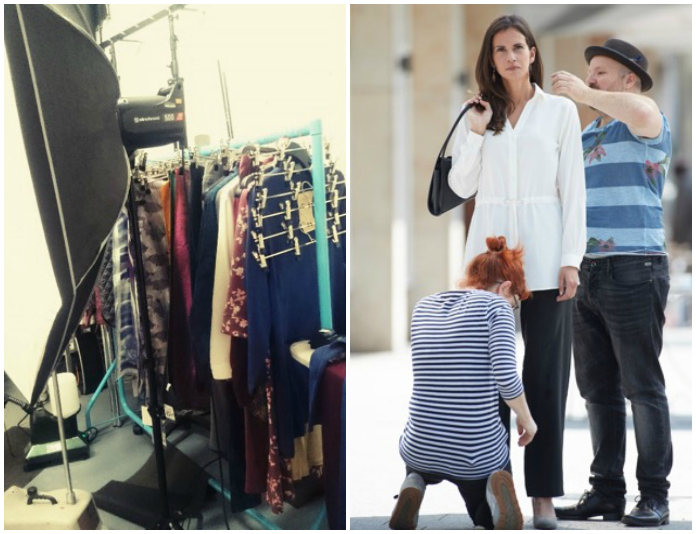 Image credits:
Knitwear and chiffon – Victoria Beckham Fall Winter 2017 fashion show during New York Fashion Week, Ovidiu Hrubaru / Shutterstock.com
Tactile Textures – Calvin Klein Collection Autumn Winter 2017 fashion show during New York Fashion Week, FashionStock.com / Shutterstock.com. Tadashi Shoji fashion show during, New York Fashion Week, FashionStock.com / Shutterstock.com
Jackets – Altuzarra February 2017 fashion show on February 12, 2017 in New York City, FashionStock.com / Shutterstock.com.  MERCEDES-BENZ FASHION WEEK RUSSIA, Dmitry Abaza / Shutterstock.com