A brief history of cotton fabric
As one of the world's oldest crops, cotton is believed to have first been grown in the Americas from as early as 5,000 BC, and was soon adopted by India and other ancient civilisations not long after that. Nowadays, cotton comes in many different forms and has a wealth of properties and uses.
Of all the different types of cotton still produced today, only a handful are grown on a commercial scale, to be woven into anything from hard-wearing denim to super-soft terry cloth, and to create the high quality cotton fabrics we value so highly here at Patra.
These are:
Upland cotton – comprising around 90% of world production, and native to Mexico and South America.
Extra-long staple cotton – comprising 8% of production. Extremely high-quality and is used to produce fine Egyptian cotton.
Tree cotton – less than 2% of world production, this type is native to India and Pakistan and can grow up to two metres in height.
Levant cotton – less than 2% of production. This shrub grows in semi-arid regions of Sub-Saharan Africa and the Arab peninsula.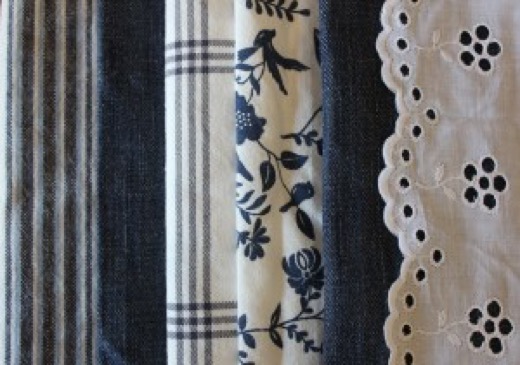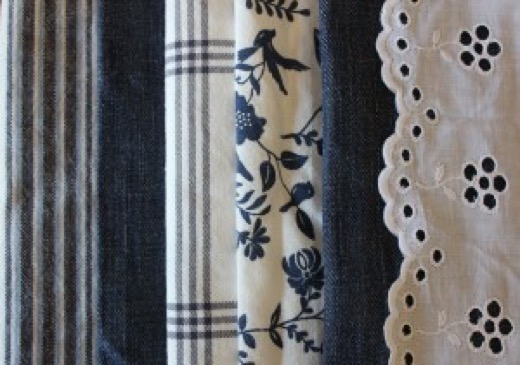 Key properties and benefits of the different types of cotton fabrics
There are, in total, around 50 different varieties of cotton, and what makes it such a valuable resource is because almost every part of the cotton plant can be used in manufacturing in some way. The part widely used in fabrics (around 60%) comes from the fuzzy cotton 'ball' – which is actually a fruit, not a flower – but the stalks, seeds and hulls from the plant can be used in products ranging from nappies to margarine.
Do you know your Chambray from your Chenille? Here's a quick overview of some of the world's most popular cotton fabrics, as well as their key benefits and uses…
| | | |
| --- | --- | --- |
| Type | Properties | Benefits/uses |
| Muslin | Muslin is an ancient plain weave cotton fabric. It is often sheer and delicate and un-dyed. | Pure and natural product, inexpensive, often used to strain liquids. |
| Denim | This hardwearing fabric is usually dyed indigo blue and used to make jeans. | Tough and durable, denim jeans make great hard-working trousers. |
| Cotton Chambray | Chambray main characteristic it its coloured yarn in the warp and a white in the weft. | Two tone durability used in jackets and shirts. |
| Flannel | This type of cotton has a very slight texture sometimes on one side, sometimes on both, giving it a soft washed feel. | Soft, cosy, warm – ideal for nightwear and sheets in the winter months. |
| Cotton Chenille | French for caterpillar; the pile sticking out around this cotton yarn gives it a fuzzy feel. | Widely used as a table covering in Victorian times. Today most often used for dressing gowns, bedspreads and upholstery. |
| Jersey knit | Interlocking loops as in traditional knitting give knitted fabrics stretch. | Give and stretch makes this ideal for sportswear, underwear and sheets. |
| Pima/Egyptian Cotton | Egyptian cotton is an excellent quality cotton fabric often with a high concentration of strands. | Egyptian cotton provides the best quality bed linen, T-shirts and sweaters. |
| Twill | Durable fabric with diagonal ribs on the weave. | Trousers and skirts that hang well due to the diagonal 'give' of the fabric. |
| Corduroy | Velvety ribs give texture and warmth. | Harder wearing but with   the 'glow' of velvet. Ideal for coats, trousers and upholstery. |
| Terrycloth | Terry cloth has a moisture-absorbing loop pile that gives it its ability to absorb more than most types of cotton. | Soft and absorbent – perfect for towels and cloth nappies. |
| Gingham Cotton | This balanced plain-woven fabric is usually recognisable by its distinctive checked pattern. | Popular for summer school uniforms, it is lightweight and cool. |
| Broadcloth | Tightly woven, lustrous cotton cloth with fine rib effect | Used for shirts, dresses and sleepwear and known for its hard-wearing nature. |
| Canvas | Heavy, plain-weave cotton fabric | A durable and strong type of cotton, often used for bags and shoes. |
| Chino | Durable cotton twill that is woven in several weights | Used mainly for trousers because it's a durable, smart and comfortable fabric |
| Gabardine | Durable woven fabric, hard wearing and rain resistant | This fabric is often used for outerwear. It is long-wearing, elegant and has a dull sheen to it. |
| Oxford | Soft cotton fabric | Soft yet strong – Oxford cotton is ideal for shirts. |
| Poplin | Strong, plain weave cotton fabric with fine horizontal ribs | Used for shirts, dresses and even sportswear – the finer yarns make it smoother and more silky than other cottons. |
| Piqué | A cotton fabric covered with a tiny, textured pattern | Durable yet semi-sheer. This is ideal for shirts, blouses and home furnishings. |
| Seersucker | Lightweight cotton fabric with alternating crinkled and smooth vertical stripes | Shirts, nightwear and home furnishings and bedding can be made of it – light-weight and casual, it is a good fabric for spring and summer. |
| Voile | Sheer, lightweight cotton fabric with slightly crisp feel | Light, natural and semi-sheer this cotton makes lovely dresses, scarves, blouses and home furnishings |
Organic cotton
Sourcing and selecting only the highest quality of cotton and its mixes is essential to us. At Patra, we've produced organic cotton mix items for our current spring-summer collection. Pieces such as our Maxi Ruched Dress  and our New Spring Dress show just how great organic cotton can look and feel. And its not all about making clothes that you love to wear – organic cotton is sustainable and can benefit local communities and farming.
Our commitment to quality natural fabrics
Ancient civilisations from all around the world have cultivated and used cotton for all their fabric needs. At Patra we like to use pure cottons and mixes – the result is fabrics that work with your body. Pure cotton is perfect for comfortable classics – like our easy to wear Pure Cotton Short Sleeve Shirt, Cotton Jersey Nightie and our beautiful Pure Cotton Printed Dress. We also work hard to bring you high-performing cotton blends and mixes, such as silk and cotton for a combination of strength with a lustrous glow, and clever blends that make cotton suit our lives, like cotton and Lycra jeans.
Breathable, versatile and easy to care for
Cotton clothing allows skin to breathe and heat to escape naturally. Unlike synthetics, cotton fibres absorb sweat that then evaporates into the air – making cotton an ideal choice for working, cooking or outdoor activities.
Cotton fibre is strong and tough. It is long-lasting and doesn't fall apart easily. It is so durable, it can be used in sportswear and sport shoes, like cotton canvas for trainers. What's more, cotton is easy to wash and will not lose its durability, in fact it is 30% stronger when wet.
While some may think of cotton as a 'plain and ordinary' material, it is actually one of the best and finest fabrics around, combining comfort, wearability, and versatility.