From chilly English days to keeping arctic frost at bay: Patra thermals protect
Six months ago Pat Brown set off on the challenge of a lifetime – trekking across the Swedish Arctic to raise money for Guide Dogs for the Blind. The intrepid 60-year-old grappled with husky-pulled sleds, tepees and freezing conditions in order to complete her challenge. Patra couldn't have been happier to sponsor Pat, and we helped her on her way with a full set of pure silk thermals, the perfect baselayer in such a harsh environment.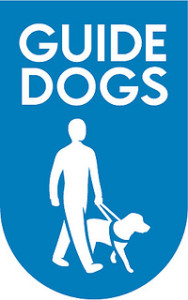 Armed with our silk thermals and a strong love of dogs, Pat Brown took on the Arctic to raise money for her favourite charity. The retiree from Otley trained hard leading up to her challenge, one that involved traveling 35 miles per day, in temperatures that fell as low as minus 30°C.
Pat's aim was to raise money to start a new guide dog puppy on his education programme, a project which costs around £5000. She has been keen supporter of Guide Dogs for the Blind Association for over eight years, volunteering as a puppy walker.
We are pleased to report that Pat successfully completed her Arctic expedition and managed to raise £5,974.66.  Although her sponsored puppy has not been born yet, Pat hopes that by the end of the year he or she will be out on the streets somewhere, learning how to be a Guide Dog.
High performance silk baselayers
When you're out in the cold, especially if you are active, the properties of Patra silk work with your body to create a barrier against the cold whilst allowing your skin to breathe, making it perfect for skiing or hiking. The lightweight fabric adapts to your body's temperature – keeping you warm in the cold and cool as your body heats up, wicking away any moisture quickly to keep you fresh and dry.
We supplied Pat with a Long Sleeve Silk Thermal Vest and Long Johns. This set was an indispensable layer of clothing on her journey.
"The silk underwear was great and I can truly say that I was never too cold or too warm on the whole trek." Recalls Pat "I wore your silk thermals under my merino wool thermals, so any issues I may have had with itchy wool on skin never happened".
It is this layering and silk's ability to wick away moisture that makes it such a practical choice in sub-zero temperatures.
From guide dogs to husky hounds
As a guide dog walker, Pat is no strange to our four-legged friends, however huskies and sledding presented a new challenge.
"The most important thing to get right was the use of the brakes because going down-hill you needed to slow the sled down so that it did not run into the back of the dogs" said Pat, but it seems her dog handling knowledge came in handy "my dogs were very well behaved and experienced, so if they thought you were using the brakes incorrectly they would look behind at you with a very accusing glare."
Rewarding sights
Although the trip was hard-going and taxing, there were also opportunities to take in the raw natural beauty of the Arctic, highlights included amazing sunsets and the northern lights. "The setting sun on the snow made it look like a jeweled carpet and all I could hear were the sleds runners moving over the crisp snow." Pat went on to say "I managed to see the Northern Lights, not for long, but it was amazing. Opposite the cabin was a lake, at this time of year covered with almost a metre of ice and that is where I watched a corkscrew of beautiful green haze dance across the sky and then dissolve away as quickly as it appeared".
Keeping everyone wrapped up
And it's not just Pat we've help protect from these freezing Arctic conditions. Over the years Patra has sponsored many intrepid teams reach their goal – from the RAF and British Services Exploration Team to record-breaking rower Ben Rawlinson. And of course, our thermals don't just protect against extreme conditions, they are also fantastic at keeping you warm when you're walking the dog in the relatively gentle climate of Britain.