Versatile lightweight warmth for our changeable weather
From tops and dresses to jackets and even swimwear – reversible clothes have many fans, and for good reason. Turing a reversible piece of clothing inside out instantly doubles the number of looks – you get two pieces for the price of one! It's a great way to make your wardrobe go so much further. When it comes to saving suitcase or closet space, a reversible piece of clothing makes a lot of sense.
Patra's reversible Jackets are a fantastic example of this. Our stylish yet casual Reversible Cotton Jackets are lightly quilted for warmth, so easy to pull on as an extra layer.
Here we take a look at the story behind the reversible jacket – its roots, the latest styles and the impressive manufacturing process that goes into creating a reversible Patra jacket.
The history of reversible clothing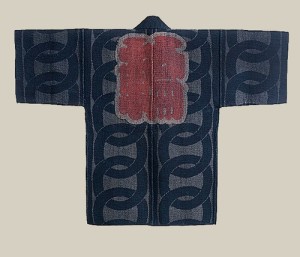 We don't know for certain who wore the first reversible jacket, but there are biblical records of shepherds wearing them. These jackets were described as having a soft warm side for cold days and a smooth side for when the weather improved.
What is also clear is that Asia adopted reversible styles earlier than the rest of the world. The Obi, a large sash around the middle of a kimono, has commonly been made double-sided since at least the 17th century. And during the 19th century, in Japan, a reversible jacket, called a hikeshibanten, was worn by firefighters.
The ascent of the mandarin Jacket also played a part it what we today recognise as a reversible jacket. Named after the scholars of imperial China, it features a straight upright collar with rounded corners.
The popularity of the mandarin jacket and the versatility of reversible clothing were first combined during the mid 20th century, these two clever styles came together to make the reversible jacket style opted by many designers, including Patra.
Current reversible fashions
As we began to demand more from clothing, started traveling more and are often short on space, reversible clothing has become more popular. Perfect for packing light and expanding your wardrobe's potential, the reversible jacket is definitely a multi-faceted piece. It's no surprise that designers such as Armani, Givenchy and Alexander McQueen have all brought out their own versions of this wardrobe essential.
Manufacturing challenges
Making a reversible jacket is far more complex and challenging than the production of most garments: no seams can show on the reverse side and, of course, there can be no visible labels.
Overall the jackets are also thicker, as they are made up of two layers sewn together. In the case of our reversible jacket these are cotton layers with wadding in-between.
The fastening also needs to be carefully considered, as a reversible jacket needs to have buttons or fastenings on both sides. The button placket must be made to accommodate this. We use buttons with rouleau loops, but a single reversible zipper inset would also work.

In order to hide the seams, the sleeves are set and bound on one side to disguise the internal seaming of the garment. This binding can be used to cover all seam details – at Patra we use contrast trim to do this.
Patra Reversible Jackets
Our reversible jackets are carefully made to the highest standards, and the result is a long-lasting high quality piece that you'll turn to time and time again. It is at this time of year, when it's hot and sunny one moment and chilly the next, that this jacket truly comes into its own to update your look to match the season, instantly.
Using all-natural fabrics our ever-popular reversible jacket is a lightweight layer that will protect you during cooler days and without feeling too bulky.
Made in pure cotton, our jackets are lightly padded and quilted for comfort and warmth. The sides, plain one way and an exclusive print on the other, are highlighted with a contrasting trim. With this double-sided colour palette, it can be worn with practically anything. The jacket also features a neat mandarin collar and two patch pockets.
It takes a lot of careful design and a complex manufacturing process to produce a reversible jacket. But the results are worth it – it's an effortless look that is also practical, an extra layer that offers versatility, comfort and style.