Battling the elements with the help of Patra thermals
Stuart Foulstone, Civil Engineer and intrepid adventurer, will shortly be undertaking an Arctic dog sled challenge. This dangerous expedition, which involves spending five days and nights in sub-zero conditions, comes just five months after a perilous white water rafting challenge.
This latest mission will see Stuart travel 250km through Norway, Sweden and Finland in severe temperatures in aid of the Wiltshire Air Ambulance Trust. He will be driving six huskies through the Arctic, sledding for up to ten hours a day and sleeping in a tent. All this will take place in temperatures as low as minus 40 degrees.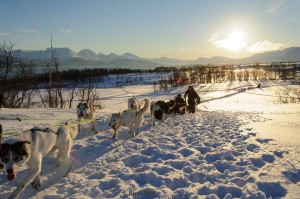 When asked about this upcoming trip Stuart said "I'm really looking forward to the Arctic challenge. I'm a little nervous about how I'll manage the cold temperatures, especially at night – but am hopeful that by having all the right kit, I'll be able to stay warm. I'm thrilled to be raising money for the Wiltshire Air Ambulance for the second time."
This is not the first daring challenge Mr Foulstone has undertaken. Last September he went white water rafting on the Zambezi River in Africa and was caught up in a whirlpool. This near-fatal incident hasn't put the brave adventurer off and he is excited about this new trip and the opportunity to raise more money for a charity he feels strongly about, the Wiltshire Air Ambulance.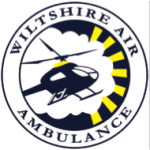 Patra is proud to sponsor Stuart, making sure he stays warm in our fantastic silk thermals. He'll be wearing our Silk Thermal Long Johns and Long Sleeved Vest, which will offer total protection from the elements, and our Silk Glove Liners and Balaclava give an extra layer of warmth in extreme temperatures.
When speaking about our silk base layers Stuart said "It's going to be extremely cold on this expedition. Temperatures can drop as low as minus 40 degrees. I'll be camping out each night and I'm very thankful to Patra for providing me with a great range of silk thermal clothing which I hope will help to keep me warm during those freezing nights of camping, and also they will act as an essential layer during the day whilst I'm sledding with the dogs."

(left to right) Pure silk long johns, Silk glove liners and long sleeved thermal vest
On the 4th of  April, Stuart and his huskies will set off to raise money for a worthy cause and complete a journey of a lifetime. We'll be supporting Stuart every step of the way as we follow his progress and wish him the best of luck.