Patra base layer essentials are versatile, breathable and ready for action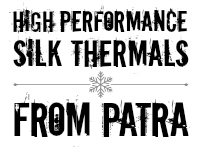 From the ski slopes to the race track and every mountain range in-between  – our silk base layers work hard to keep your body feeling great. This range of thermal underwear is the ultimate sports foundation for both performance and comfort.
Like a second skin
Whether you are a keen enthusiast or a serious athlete once you've tried Patra sport thermals you'll never be without them. Not only is the silk lightweight, it adapts to your body's temperature – keeping you warm in the cold, and cool as your body heats up. Allowing you to push yourself to the max by enabling your skin to breathe.
Professional approval
There are many sports professionals that wear our base layers, because Patra thermals work so hard and let these athletes achieve their goals. Here's what just a few of them had to say about how our apparel helped out in extreme conditions.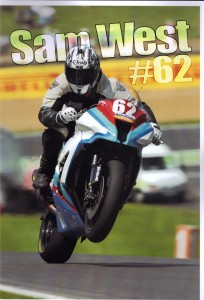 Sam West, Pirelli UK National Superstock 1000 competitor always wears Patra base layers even in the scorching Spanish heat at the Valencia circuit, where they were tested to the limit.
He said "It's impossible to keep cool but the silk layer helps tremendously. It takes away the sweat and helps me to move in my leathers as I move around the bike".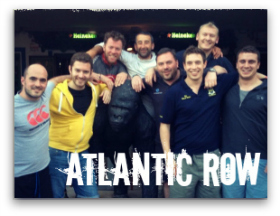 Benno Rawlinson, Rower on the 8-man 'Trade Winds 2013' crew, wore Patra silk briefs during an incredible rowing challenge across the Atlantic Ocean. The crew experienced wildly fluctuating temperatures, almost constantly wet from sweat and seawater but the briefs, which actually wick sweat away from the body, were up to the task. Before heading off Benno said "the breathable silk will make the journey more comfortable for longer and help us towards breaking the world record."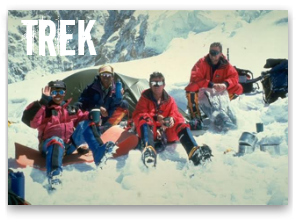 RAF and British Services Exploration Team found Patra thermal base layers invaluable on their treks in Nepal and Alaska. The silk base layers were worn during some of the most demanding Arctic weather conditions, where temperatures drop as low as minus 70 degrees.
Team comments: "Patra silk undergarments were an invaluable contribution to the layer system of clothing  used in the mountains and in particular at high altitude." "I highly recommend Patra thermal silk as ideal underclothing".
Silk base layers for runners, cyclists and rowers
Runners and cyclists are also big Patra fans. As a natural fibre, silk is temperature regulating, and wicks sweat away from the body meaning you'll feel cooler and drier. What's more, the fine knit and carefully made seams means that you avoid chafing and friction burns which can slow you down.
Thermals for skiers, snowboarders and trekkers
Our range of thermals includes silk ski socks, long johns and silk glove liners. They are ideal base layers for skiers, snowboarders and mountain climbers as the properties of silk make them very warm yet lightweight and breathable. We are continually developing our silk skiwear items, testing them to ensure comfort and quality.
Our ski base layer items include a specially designed range of silk socks to prevent rubbing and sore spots under ski boots.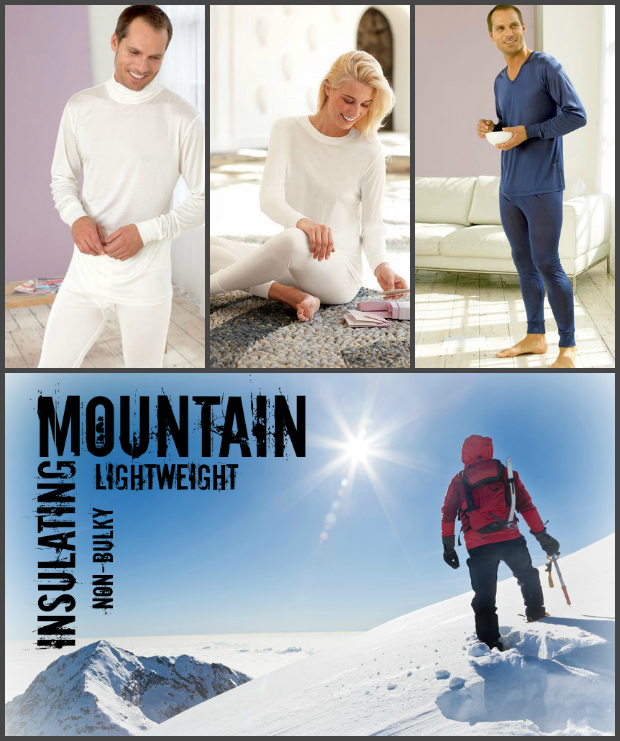 Working hard and looking good
Our range of thermals for sporting men and women has been created by combining some of the most innovative fabric technology with pure silk. The end result is not only something hard-working, heat regulating and breathable but also something that looks and feels amazing.
Like feather-weight armour, it's tough enough to protect you from the extremes and soft enough to keep your skin in peak condition.