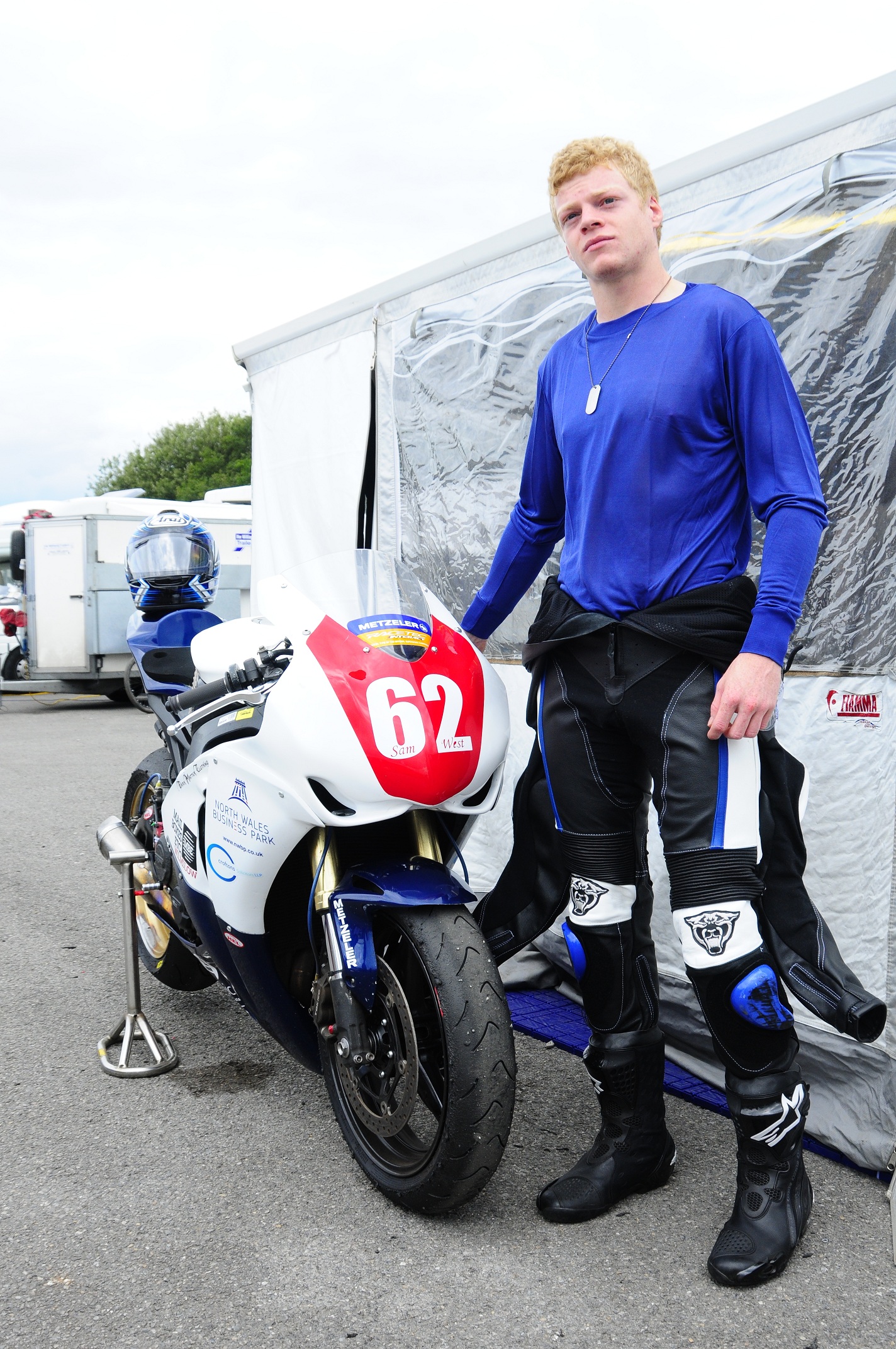 Patra Selections, the silk mail-order retailer, has become a sponsor of British Superbike (BSB) rider Sam West.
Patra Selections, the silk mail-order retailer, is acting as a sponsor to the British Superbike rider Sam West (#62 Superstock 1000), who will be using their popular silk thermals. The thermals are to be worn underneath his motorbike racing leathers, when he competes in the British Superbike Championships 2011, the UK's leading road racing superbike championship. The championship started in April and will be running until October 2011.
Sam decided to choose Patra thermals as, "When riding my bike it is crucial that I can concentrate completely and I'm not distracted by my riding gear. Patra silk undergarments slide easily inside my leathers allowing me to move around on the bike, whilst offering comfort under my leathers."
Sam is not the only sportsman to appreciate the fine quality of silk. It is also a huge benefit in other sports, such as scuba diving. In July 2010, Patra donated some silk thermals to a fundraising event held by the North Dorset Sub Aqua Club. Patra's thermals were used by members of the club as the fineness of silk meant the thermals were ideal to wear under wet suits, as they were easy to slip on and non-bulky.
Sam also cites the ability of silk to adjust to body temperature as an important reason for his choice of thermals. "The silk clothing keeps me cool on hot days and prevents body heat escaping on colder days."
Silk is perhaps best known for the soft feel of its fabric, which makes it very popular with those who have sensitive skin or who suffer from skin conditions or allergies. For motorbike racing, this aspect of silk becomes hugely important because, as Sam says, "Unlike manmade materials the silk fabric importantly prevents any friction burns in the unfortunate case of a crash!"
Sam is not the only rider to have chosen to use Patra. Other riders have purchased Patra's silk balaclavas to wear under their helmets, as well as Patra's silk glove liners to wear under their leather gloves. Silk glove liners are fine enough for riders to maintain feeling in their fingers, as well as ensuring their hands stay warm at the same time.
For more information about Patra, please visit www.patra.com.
For more information about Sam West, please visit http://www.west62.co.uk/.
About Patra
Founded in 1964, Patra is a family-run independent mail order firm which specialises in providing superb quality pieces made of pure natural fibres in exclusive styles at amazingly affordable prices. As experts in silk clothing, fabrics are sourced and hand selected with great care, ensuring that only items of superior quality are offered.
At www.patra.com, you can find a wide range of exclusive silk clothing, blouses and other silk products, designed in-house with the utmost care and attention to detail, and always with style, comfort and manageability in mind.