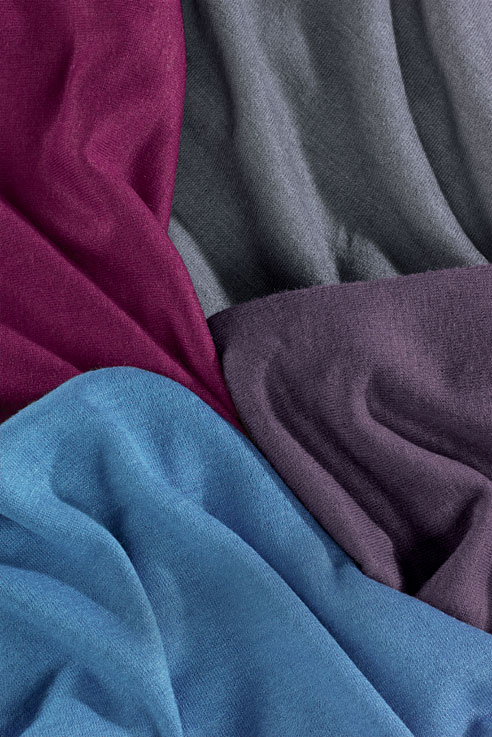 Every so often, we receive calls from customers for help on removing particular stains from silk. In these instances, using delicate machine wash, handwash or dry cleaning your silk garments may not be enough and may even make things worse.
We've decided to make a list of the different ways you can remove stains from silk.
We hope this helps!
Some reminders
Never use biological powders or those with optical whiteners or bleaching agents
These can change the dye colours on the silk and can even lead to colours in patterns disappearing.
Do not soak silk for too long
Like any natural fabric, silk cannot be soaked for too long as it will rot, especially if it has been soaked in detergent.
Never bleach silk
Always follow the instructions on the detergent!
Stains, Odours & Running Dye
Grease
To remove grease stains, we recommend putting talcum powder on the stain to absorb the oil. You can then brush the talcum powder off and wash as usual.
Other stains
For other stains, we don't recommend any specific detergents from particular companies.
As long as a detergent is suitable for silk, we recommend pre-treating the stain by rubbing a bit of the detergent onto it, then following the washing instructions set by the detergent for silk.
Any other methods used could make the colour fade or damage the fabric.
Odours
To remove any odours from clothes, we recommend pre-soaking the garment in a solution of warm water and a couple of tablespoons of bicarbonate of soda.
Dye running
If the dye of your garments is running too much in the wash, we recommend pre-soaking the garment in a solution of cold water and salt. This helps to stabilise the dye.
Click here for more information on caring for your Patra clothing.