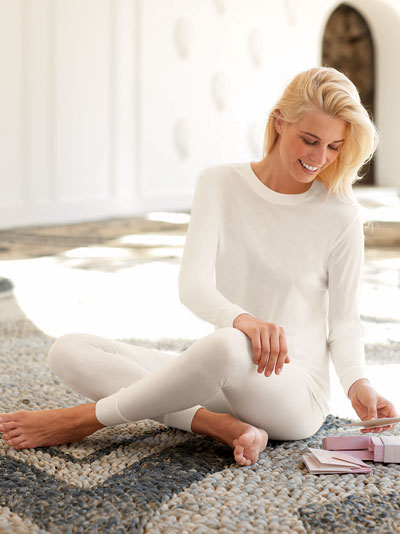 Patra Selections supplies its popular silk thermal underwear to a major film production.
Patra Selections, the silk mail order company, has supplied its popular silk thermals to a major film production. The company has previously supplied its thermals to a host of other film, television and stage productions.
As filming can take place in a variety of locations, actors and actresses will often need suitable base layers to keep them warm, while not making them uncomfortable, as they wait for their scene. The fineness of silk as well as its soft and breathable qualities, therefore make it an ideal material for base layers, as silk thermals will not be cumbersome to the wearer. Silk is also ideal for those with sensitive skin, meaning skin conditions and allergies are unlikely to flare up.
Film companies are not alone in recognising the benefits of silk thermals. Over the years, Patra Selections has supplied, as well as sponsored, customers who are keen sports fans. These fans have gone on to participate in expeditions around the world, including Mount Kilimanjaro, the Andes and the Amazon jungle. Other sports fans have used thermals when taking part in sports as varied as horse riding, scuba diving and golf.
A variety of silk thermals are available at Patra Selections. Customers can choose from traditional long johns to short johns and leggings. Silk mixes with cotton and elastane are also available, for customers who want thicker and more durable base layers.
For more information on Patra, please visit www.patra.com. For specific enquiries, please email ordersilk@patra.com. For confidentiality reasons, Patra Selections cannot comment any further on the film production it has supplied its thermals to.
About Patra
Founded in 1964, Patra is a family-run independent mail order firm which specialises in providing superb quality pieces made of pure natural fibres in exclusive styles at amazingly affordable prices. As experts in silk clothing, fabrics are sourced and hand selected with great care, ensuring that only items of superior quality are offered.
At www.patra.com, you can find a wide range of exclusive silk clothing, blouses and other silk products, designed in-house with the utmost care and attention to detail, and always with style, comfort and manageability in mind.