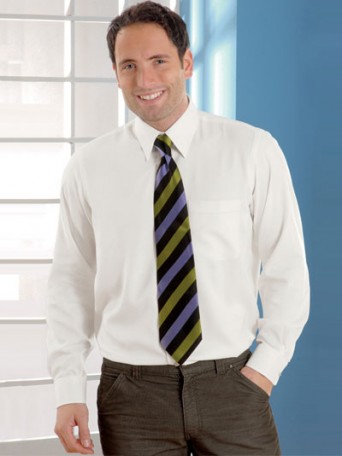 In the coming months, Patra is to have a selection of its products available to purchase at the Macclesfield Silk Museums, the UK's leading silk attraction.
"I am delighted that the Silk Museum chose us to offer our unique silk range in the Silk Museum shop," says Rita Patra, Managing Director of the silk mail-order retailer. Patra specialises in providing high quality clothing made of silk and other natural fabrics, which makes this an ideal pairing. Patra will be offering some of its most popular products, those being the Noil Silk Button Through Top, the Noil Silk Roll Collar Top and its Pure Silk Shirts for men.
Macclesfield used to be as famous for its silk as Lyons was, with 120 mills and dye houses formerly located in the town and had Haute Couture design houses using its silk. At the Macclesfield Silk Museums, visitors can learn all about the development of the town's silk industry through an award-winning audio visual programme and through exhibitions on silk costumes and textiles which take place at the Heritage Centre Galleries whilst there are exhibitions on the properties of silk and design education at the Park Lane Galleries. At Paradise Mill, a working Victorian Silk Mill, visitors can watch a demonstration of the weaving process and visitors can learn more about local history at West Park Museum, where decorative art material is kept.
Patra's Noil silk tops are particularly suitable for the summer period, as being of a thicker type of silk, they are harder to crease, and so are perfect for travelling in. Patra's pure silk shirts for men are loved for their comfort and style, and are ideal for summer as silk wicks moisture away from the skin.