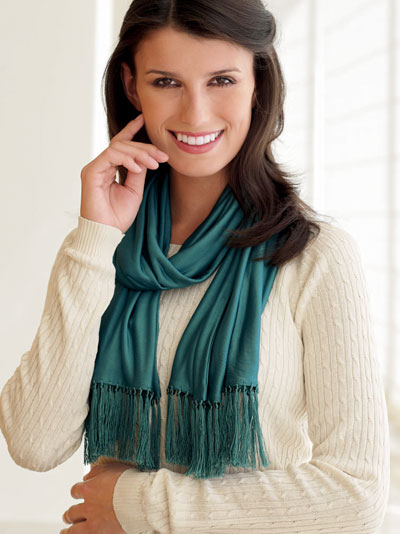 When designing their jersey silk aviator scarf, Patra Silk looked to the warmth and comfort of pilot's scarves from the 1920s and 30s, which were specially made to be smooth, soft and very warm.
International silk retailer, Patra Silk, who design all their own silk clothing inhouse, turned to the pilot gear of the 1920s and 30s to devise an elegant, yet warm and soft silk scarf for their new collection.
In the early 20th century, aeroplane pilots needed to stay warm, while allowing free movement to look around. Their specially designed aviator scarves were made of the smoothest jersey silk to prevent rubbing, itching and to keep them warm at high altitude.
Today, Patra Silk has revived this scarf in the form of their popular Jersey Silk Aviator Scarf as both an elegant evening dress scarf for men and a warm wardrobe staple for both men and women, proving that classic clothing is often the best.
"Silk scarves come in so many varieties – silk with velvet edging, silk chiffon scarves to accessorise an outfit; diamante-studded scarves that look lovely at Christmas – that one sometimes forgets that silk is also one of the warmest, smoothest and softest materials there is – which makes silk scarves perfect for this cold weather," notes Rita Patra, Managing Director of Patra Silk.
About Patra Silk
Patra Silk was established in 1964 and this family-run independent mail-order firm offers natural luxurious fabrics, exclusive styles, and exceptional quality, at amazingly affordable prices. As experts in silk clothing, they source and hand select fabrics with great care, ensuring that they only offer items of superior quality.
With a wide range of silk scarves in many colours, styles and for many uses, all items are exclusive and designed in-house with the utmost care and attention to detail, and always with style, comfort and manageability in mind.