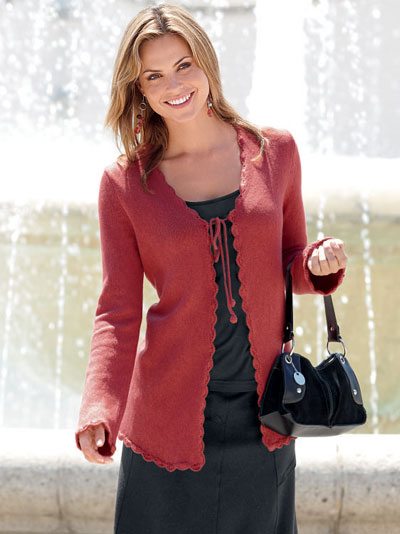 Patra Silk, the online silk clothing store, has just introduced a range of new styles to its Autumn 09 collection.
When asked why Patra Silk had added the new pieces to the new collection, Managing Director, Rita Patra, commented, "We've been designing and selling silk clothing for 45 years, and traditionally it was an older age group who could afford and appreciated silk. Now that silk has become much more affordable, and as more people are recognising the unique properties of silk clothing, we're seeing a much younger market."
Patra's discussions with their customer base indicates a more active and fashion-conscious lifestyle, which has greatly influenced the new collection. "We've been a bit pigeon-holed, and we're trying to change that. The 35+ age group now wears younger styles that are more fitted. What we've done with the Autumn collection is update our classics to follow the latest trends in cut and colour, and introduce some new pieces as well, like the gilet."
Among the new styles is a gently fitted gilet with a pure silk outer, stand-up collar and polyester filling. Rita says of the new silk gilet, "Most gilets are made solely of polyester or other materials, but very rarely silk. The silk makes it so soft – and it's lightweight and comfortable without being bulky. And, of course, it's a younger, more modern style."
About Patra
Patra was established in 1964 and this family-run independent mail-order firm offers natural luxurious fabrics, exclusive styles, exceptional quality, at amazingly affordable prices. As experts in silk clothing, they source and hand select fabrics with great care, ensuring that they only offer items of superior quality.
At www.patra.com, you can find a wide range of exclusive silk clothing , designed in-house with the utmost care and attention to detail, and always with style, comfort and manageability in mind.