Positive events and highlights of the past year
Although 2021 has not been the best of years and many us have been stuck in the house, a lot of good things have happened around us. Every year the Patra team write an uplifting review of the year's highlights, and when we've had a year like this past one, it can really help to focus in on the good times. So, why not grab a cup of tea, put your feet up and reminisce on some of the positives of 2021.
New arrivals
Nothing warms our hearts more than new baby announcements. Here are a few of the many lives we have welcomed into the world this year
Royal bundles of joy
The Duke and Duchess of Sussex announced the birth of their second child, a baby girl. Lilibet "Lili" was born on June 4, 2021 in a hospital in Santa Barbara, California. Prince Harry and Meghan said they named their second child Lilibet after the Royal Family's nickname for the Queen, the baby's great-grandmother. Her middle name, Diana, was chosen to honour her "beloved late grandmother", the Princess of Wales, the statement said. 
And Lilibet wasn't the only royal great-grandchild to be born in 2021. Princess Eugenie and Jack Brooksbank welcomed August Phillip Hawke, Mike and Zara Tindall announced the birth of Lucas Philip, and Princess Beatrice gave birth to baby Sienna in September. 

Other celebrities who added to their families in 2021 included Model Naomi Campbell, Actress Emma Stone, Tennis champion Andy Murray and Olympic swimmer Rebecca Adlington.
Weddings
James Middleton and Alizee Thevenet
Kate Middleton has a new sister-in-law! James Middleton and Alizee Thevenet finally got married in France on Saturday, September 11, after pushing back the date due to the coronavirus pandemic. 
Boris Johnson and Carrie Symonds
Boris Johnson married Carrie Symonds, the mother of his baby son, this year at Westminster Cathedral on 29 May 2021. 
Remembering those who have passed
Although this blog focuses on the positives of the year, it is important to remember those who have passed and to celebrate their lives. 
Prince Phillip
Prince Philip died on April 9 at the age of 99. The husband of Queen Elizabeth II. He is said to have "passed away peacefully" at Windsor Castle, Buckingham Palace announced at the time. Prince Philip was the longest-serving royal consort in British history. He was married to Elizabeth for 73 years and was the father to the royal heir Prince Charles. 
Una Stubbs
The wonderful and much-loved actress Una Stubbs, whose career spanned more than 60 years, sadly passed away in August this year aged 84. Famous for her roles in Worzel Gummidge and Sherlock, Una was known for a charm, wit and versatility.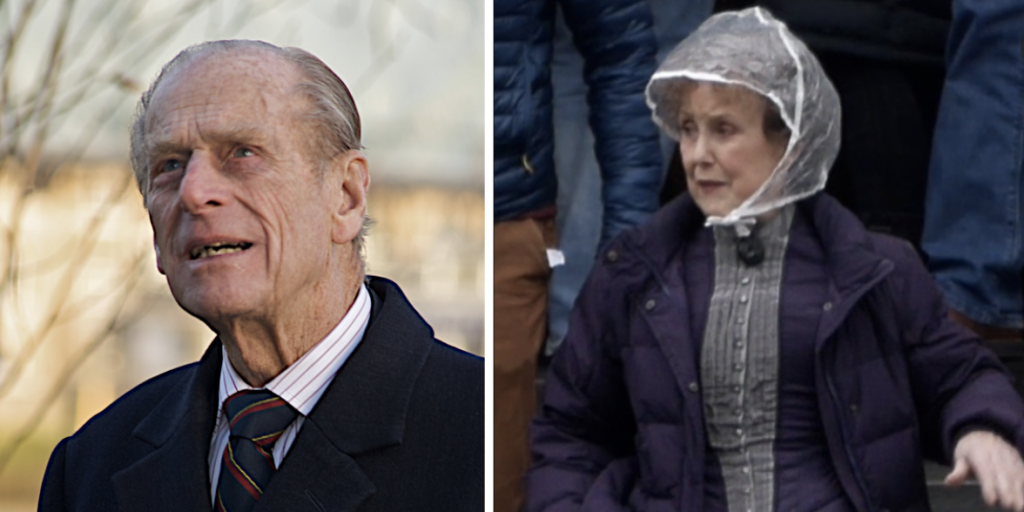 Mr. Patra
Mr. Patra, who founded the company together with Mrs. Patra in 1964, sadly passed away this year. 
Mr. Patra was one of the very first people to bring silk into the UK from China in the 1970's, which at that time was an unknown place. He brought the silk to the UK as an affordable luxury that many could enjoy.
Mrs. Patra always had a passion for natural fabrics and Mr. Patra was happy to travel the world to source these amazing things that we still cherish today. He was a self-made man who was fiercely independent and the business remains a family one to this day.
Making the world a little brighter
Around the world many people have gone the extra mile to help those who have found this year particularly tough. This year, a painting by anonymous artist Banksy sold at auction and raised more than £16 million for an NHS charity. And FareShare, a Food redistribution charity in collaboration with footballer Marcus Rashford, announced that they have handed out more than 128 million free meals since March 2020. 
Looking to our global future
This year in Geneva, the United Nations Human Rights Council passed a resolution to recognise access to a healthy and sustainable environment as a universal right. Its aim is to help empower communities to protect their health and guard against environmental destruction.
Last year, Norway became the first country in the world to sell more electric vehicles than petrol or diesel cars. And by September 2021, the rest of Europe was beginning to catch up, with electric and hybrid vehicles outselling diesel vehicles across 26 countries for the first time.

In April this year England's largest ocean rewilding scheme started, with the target of planting eight hectares of seagrass meadows. This not only makes the perfect habitat for marine life, but also absorbs carbon more effectively than rainforests.
And finally…
Just to make you smile, earlier this year, a black cat named Elsa was reunited with its owner, 14 years after going missing! The microchipped cat, now 16 was handed into the RSPCA who then used Elsa's microchip to identify the lost moggie.
Of course there are so many stories from 2021 that didn't make the news and it is important to show appreciation to those individuals that have made a huge impact during the pandemic. All the people who have helped improve people's lives and heroically protected their communities. From teachers who took time out of their day to drop off learning materials to students' doorsteps to health workers who have gone door to door to make sure that everyone had the opportunity to be vaccinated. 
As 2021 draws to a close why not take a moment to celebrate and give thanks to the people that have been there for you this year. The Patra team would like to raise a glass to the keyworkers, friends, family, customers and kind-hearted strangers that have helped us through the year.