Easy and practical ways to help you keep cosy and well this winter
The cold weather can be a real worry for many of us. As we get older, out bodies react differently to the cold weather which can make us more vulnerable to serious health problems. If you dread the winter months and are always battling to stay warm and comfortable, read on to find out  some easy steps you can take to ensure that you stay warm, healthy and safe this winter. 
Wrap up in layers
Layering is a great method to maintain your body temperature during the colder months of the year. There are plenty of ways to layer your clothing without being uncomfortable. Choosing silk or bamboo-cotton base layers have great advantages. Not only are they able to keep you warm but they are also soft, breathable and hypoallergenic. 
At Patra, we have a wide range of silk and bamboo-cotton base layers, that can easily be worn under any clothing for extra warmth without any irritation.
Keeping your hands neck, feet and head warm
In addition to layering, wear a hat, scarf, gloves and warm socks. You lose a lot of heat from your body's extremities, so keeping your head, hands, feet and neck covered ensures that the rest of your body  maintains a good temperature as well. But you don't have to wander round the house looking like you're on an arctic expedition – items like our silk turban, silk glove liners and silk and bamboo-cotton socks are stylish and also the epitome of warmth and comfort. So you can remain cosy while still allowing your body to breathe. 
Warm food and drinks
Consuming warm food and drinks is a great way to bring comfort during the colder seasons and warm up your body from the inside. Drinking warm, sweet beverages will allow you to maintain your body's temperature. Eat at least one hot meal a day along with hot drinks throughout. If you're worried about having too much caffeine, especially in the evenings, herbals teas, like peppermint and camomile, make a great alternative. Keeping a hot drink in a flask by your bedside is also a good idea. 
Stay active and keep moving
Even a small amount of movement every day during the colder seasons does wonders in helping you maintain strength and mobility as well as boosting blood circulation and generating heat to your body. Try not to sit still for more than an hour at a time. The best thing is to do whatever you are comfortable with. Some light home exercises such as walking would be a great start, however, if walking is too much for you, moving your arms and legs or wiggling your fingers and toes while sitting can also help. On days when it's too cold to go out, why not try an online exercise or yoga class, maybe even get your friends involved and enjoy some social time too!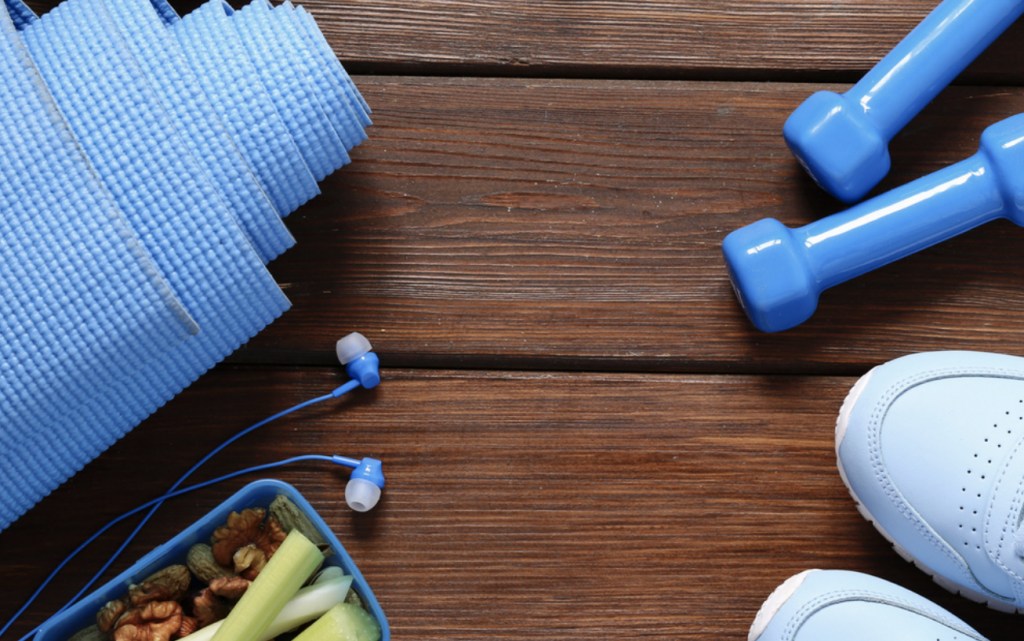 Eating well
It is important to maintain a healthy diet when the weather is colder as it ensures that your immune system is optimised in order to prevent illness. Eating foods rich in vitamin c will help to keep your immune system strong and healthy. Vitamin D is also vital for maintaining the health of your bones, teeth, muscles and immune system, especially at this time of year when it is hard to get it naturally from sunshine. Try to include more fruits and vegetables such as lemons, broccoli and spinach and aim for five portions of fruit and vegetables a day to ensure you are getting plenty of nutrients. 
Make sure your home is warm and stocked up
When you are indoors, it is essential to make sure your heating stays at a good temperature to reduce the risk of illness. It is also a great idea to make sure that your home is well stocked with enough food and medicine so you won't need to go outside in an emergency when you are unwell or when it is too cold. Make sure you order your prescriptions ahead of time and ask your pharmacy if they can deliver to you. It is also a good idea to make sure you have cold and flu remedies at home in case you become unwell.
Stop the spread of germs during the winter
Reducing the spread of infection is especially vital during this time of the year. Keeping your hands clean by washing them regularly with soap and water is the best way to do this. It is also a good idea to carry some hand sanitizer with you. Wearing a face covering in indoor spaces is also a great idea for not only keeping you warm but for preventing the spread of germs and bacteria. 
Get enough sleep
By not getting enough sleep, your body is more vulnerable to illness, especially during the winter. The average person needs 6-8 hours of sleep every night. It is important to get enough sleep to fuel your body and recharge your batteries. 
Drink lots of water
In addition to getting enough sleep, drinking good amounts of water each day also plays a huge part in keeping your blood flowing and organs functioning properly. Both are necessary for fighting off any health problems and keeping your body warm and healthy during the winter. 
Stay stress-free
Studies have linked high stress levels to making a person more vulnerable to catching colds and flu. Maintain a more balanced emotional equilibrium by using techniques such as mindfulness and breath work as well as using your free time to relax. 
For many of us, winter can be a real struggle and a drain on both our emotional and physical wellbeing. So at this time of year it is more important than ever to be kind to yourself and do all those things that bring you joy. Whether it's a nice hot bath or some festive baking, setting aside plenty of time for pleasurable activities is a great way to distract from the gloomy weather and also give your mood a boost.