Step inside the Royal Horticultural Society's beautiful annual event
The most prestigious flower show (if not the largest one) in Britain will be held in the grounds of the Chelsea Hospital on the 21-25 May 2019. The Chelsea Flower Show is one of the most well-known horticultural shows in the world, attracting more than 150,000 visitors every year. Ever since 1913, Chelsea becomes one of the most colourful areas in London, along with the Chelsea in Bloom initiative that complements the Chelsea Flower Show beautifully. Flowers and flower arrangements, nursery exhibits and model gardens take central place in this show and are a source of inspiration for garden aficionados all over the UK.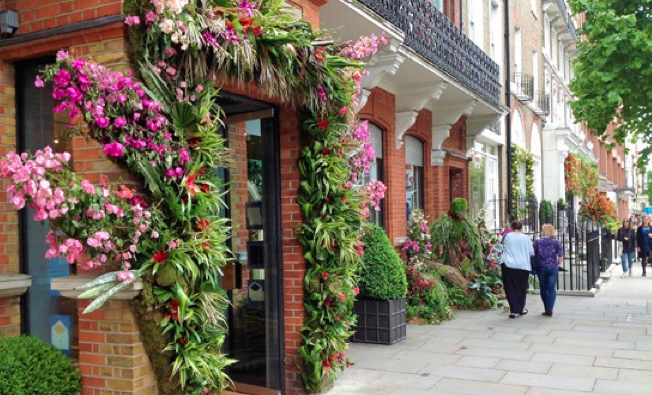 A grand event steeped in royal history
The Chelsea Flower Show has a rich history, as it has been held on the grounds of the Royal Hospital Chelsea every year since 1913, apart from gaps during the two World Wars. From its humble beginnings with only one tent, to the largest display of orchids in the 1960s and the daring designs of the 2000s, the Chelsea Flower Show has gone from strength to strength. The Royal Family have a strong association with the Chelsea Flower show and attend regularly. In fact this year, the Duchess of Cambridge will be designing an RHS garden, themed "Back to Nature".
The general rules and the dress code for the Chelsea Flower Show are not strict (never mind the gnomes!), however you should bear in mind that you need to come prepared, courtesy of the great British weather! Jackets and waterproof outerwear are strongly recommended, yet surprisingly hats are not allowed. Day dresses for women and jackets and ties for men are acceptable, so dressing comfortably and stylish is the key. The organisers of the event welcome floral prints, so why not combine the two (day dresses and florals) and create an outfit that allows you to move freely and feel comfortable all day long?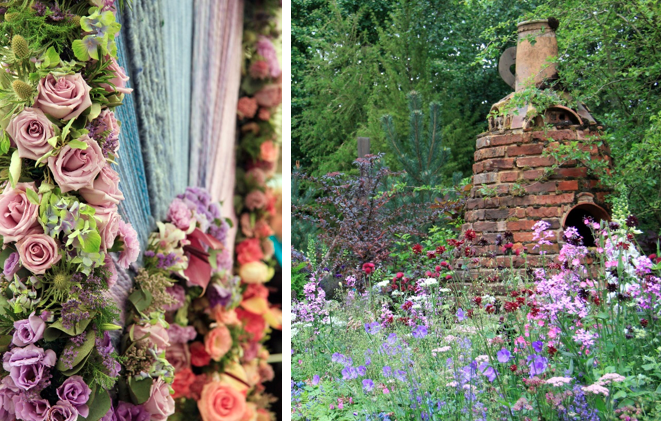 Floral fashion
If you are one of the lucky few that have tickets for the event, we have created some outfits featuring floral prints. Florals for spring may not be ground-breaking, as Miranda Priestly would say, but they are a timeless match! Patra has a wide range of floral choices and natural fabrics, making us a great match with an event like this. From a simple accessory to a floral dress, we are here to give you inspiration to dress for the Chelsea Flower Show this year. Cotton plays a big role in our choices because it is cool and breathable, ideal if the weather becomes warmer, but it also keeps you suitably protected if the unpredictable British weather is up to its old tricks again.
If you are not big on florals and prefer a more toned-down look, how about adding a gorgeous silk scarf to your outfit? The fabric feels amazing next to your skin and is so lightweight that you'll barely know you are wearing it! Our silk scarf is incredibly versatile and will suit anything you have in your wardrobe. It's just the perfect finishing touch!
Dresses to impress
If a maxi dress is more to your liking, we have just the thing! It is made of cotton with just a touch of spandex in a floral print that will definitely get you noticed. It is comfortable and lightweight, so easy to wear that you can match it with sandals, or wedges or any other comfy shoes you have, as you'll spend a lot of time walking.
If, one the other hand, a maxi dress is not something you want, we have the perfect pure cotton dresses to choose from! Just below the knee, in a fabric that will keep you cool and blissful, they are the epitome of a comfortable day dress. Absorbent and breathable, cotton is the best fabric to choose if you are outside in the sun. These are the ideal dresses for the Chelsea Flower Show!
A dress that is not your usual day dress, but will score you major styling points is our viscose printed dress. In shorter length, and in a lightweight fabric, you can wear this dress outside of the Chelsea Flower Show as well. Incredibly smooth and soft, and in a lovely floral print, our dress ticks all the right boxes. Effortless dressing at its best!
Stylish Separates
Dresses may be fun to play with, but some of you may prefer an ensemble you can re-wear and match with different separates each time. For those of you, we have a top and skirt combo and a shirt and trousers that are within the floral theme, but you can re-wear them separately. Our bamboo and cotton top and maxi skirt are your summer essentials and such versatile items that you can enjoy from morning till evening. The skirt drapes beautifully and is crafted from a breathable and strong fabric that you will definitely enjoy wearing.
Our cotton shirt and tapered trousers are such timeless and elegant separates that will go beyond the Chelsea Flower Show. The cotton shirt is lightweight and breathable; ideal for any time of the day, while the silk tapered trousers are stylish and comfortable at the same time. You can have quite the fun in picking the right accessories for this outfit, but the result will make you proud!
The Great Outdoors
A unique opportunity to see flower arrangements, blooms and all the gardening tips and gadgets you may want to know, the Chelsea Flower Show is a perfect idea to get out of the house and enjoy the outdoors. Have fun and bask in the sunshine (hopefully)!
For more blossom-inspired looks and natural clothing choices, check out our latest collection