Patra baselayers prove to be a big hit with Rachel Weisz and the cast of Disobedience
Whilst streaming a film direct to your living room is easy and comfy, nothing beats the experience of watching a movie on the big screen at a cinema. There's another reason the Patra team are hotly anticipating this coming Autumn's film releases, as we are looking forward to watching Disobedience. Primarily because of its excellent cast and director and also due to the fact that the main protagonist, Rachel Weisz, will be wearing our Patra thermal baselayers.
About the Film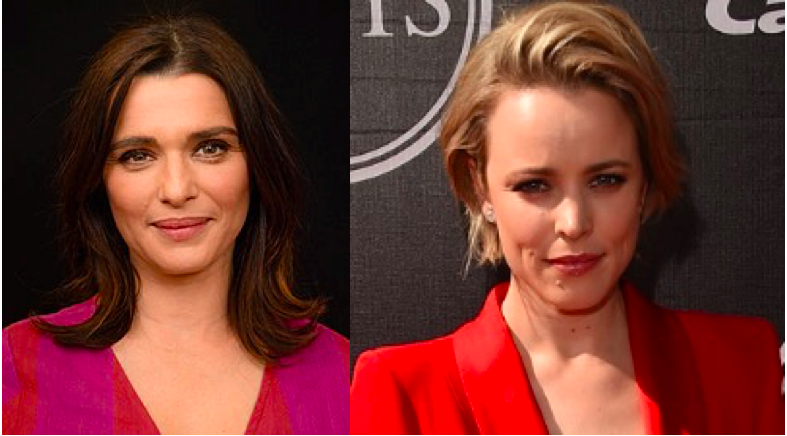 The film was released in September 2017 in Canada, for the Toronto International Film Festival and in April 2018 at the Tribeca Film Festival in the US. It has garnered excellent reviews from film critics around the world, while it is the English debut for the celebrated director, Sebastián Lelio. The Oscar-winner director for A Fantastic Woman has also written the screenplay for Disobedience.
Based in Naomi Alderman's novel of the same name, Disobedience tells the story of Ronit Krushka (Rachel Weisz), who, after the death of her father, returns in her Orthodox Jewish community in North London. There, she finds out that Dovid (Alessandro Nivola), who is like a son to her father, has married her childhood friend, Esti Kuperman (Rachel McAdams). Filming took place in Cricklewood and Golders Green, which we are also very eager about seeing on the big screen.
The role of our Patra thermal baselayers
Patra are very excited to have provided sets of our thermals to this production. Over the years, we have supplied thermal baselayers to film and TV productions, both in the UK and internationally. They offer excellent protection against the elements if filming outside, because they are warm, but not constricting. Delivering warmth and yet being lightweight and non-constricting makes our "invisible" baselayers the perfect set to wear under the actor's costumes.
Our pure silk, silk blend and bamboo-cotton thermal baselayers are naturally soft and hypoallergenic. They can be worn as they are for exercising or relaxing indoors, or under clothing when doing sports or trekking out of doors.
Why is silk a great fabric for baselayers?
Silk, being a protein in nature, has good insulation properties. Warm during winter and cool in summer, it is a fabric essential in protective baselayers. As the strongest natural fibre, silk has good tensile strength. It is strong and quite elastic, so it can withstand pulling, without losing its shape. This is one reason why silk can last a long time with proper care; it will retain its shape for long.
Silk is also moisture-wicking; it has high absorbency levels, so it captures water and sweat and immediately releases them into the atmosphere. The result is that the wearer doesn't feel sticky and uncomfortable. An all-around high performance fabric, silk and its blends offer lasting quality and comfort in our thermal baselayers.
Patra's Bamboo-cotton baselayers
Our bamboo-cotton baselayers are equally high quality and offer the same degree of protection as our silk counterparts. As a fabric, bamboo has durability and tenacity and with the addition of cotton becomes even stronger. Its high water absorbency means that clothing will never stick to the skin. Made from the pulp of bamboo plants, its fibre has naturally antibacterial elements that keep dirt or dust mites away from the fabric. Bamboo grows naturally and, as such, it is a sustainable and eco-friendly choice for baselayers.
All our thermal baselayers are designed with your ultimate comfort in mind. Breathable and hypoallergenic, our baselayers have been trialled on various expeditions around the world, and they have also played a role in TV and film productions. We are delighted that they were important in Disobedience and we hope that the film will be a resounding success here in the UK.
Keep your eyes peeled, as we have surprises coming up along with the film's release, in November 2018!