Yarn twisting, spun silk and the techniques behind producing quality natural fabrics
Do you know how fabric is made? Have you ever wondered how we progress from a single thread to a whole garment? At Patra, we always want to ensure our silks and other fabrics are produced from the best quality yarns. Over the years we've learnt a lot about the process and we've even developed our own blends, such as silk-cotton which is ideal for nightwear. Here we'll give you a quick overview of the yarn manufacturing process and focus specifically on yarn twisting and spun silk.
What is yarn twisting?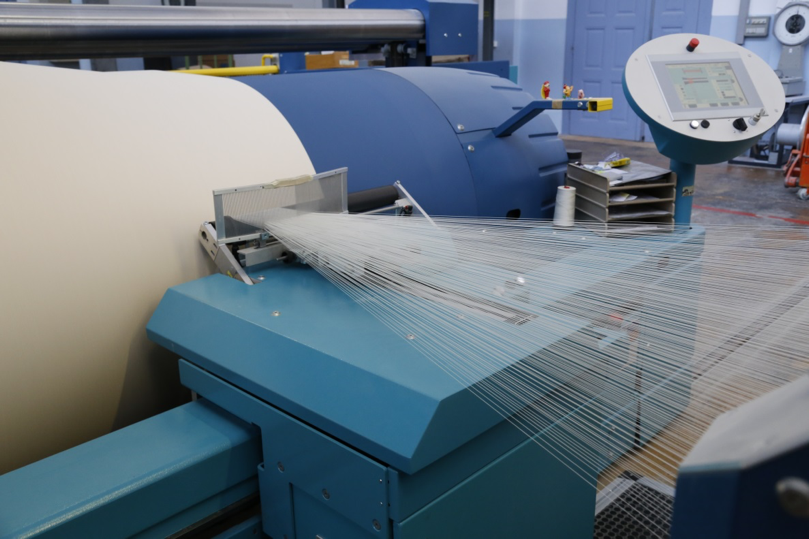 Yarn twisting is a step in the process of yarn manufacturing. This is a long process starting from preparing the fibres to spinning (feeding the fibres through the spinner to produce the final product). Twisting is basically combining fibres or threads together. Threads are made by combining (twisting) fibres together, while yarn is made by twisting threads. This is a simple process, but an expensive one nonetheless; you have one end attached to the knitting needle or hold both ends together in a knitting machine and twist in one way or the other.
Ply
Now we get into the specifics of yarn twisting and this starts with plies. Ply is the number of threads used to create yarn and the more threads you twist together, the further they impact the properties of the fabric made from it. Fabrics made from 1-ply, or Single-ply, are often very lightweight and sheer, such as organza. The higher the number of ply, the more durable the fabric is. For example, Patra's silk and cotton nightwear range is made with 4ply yarn which may seem thick but by twisting silk and cotton threads together in a special way, we were able to develop a luxurious combination of smoothness, warmth and durability.
Twists and Strength
In knitting there are two types of twists; an S Twist and a Z Twist. Running from top to bottom, an S Twist goes from left to right, while Z Twist goes from right to left. Easy to differentiate between them, isn't it?
Well, here's where it gets interesting: single plies are normally twisted with a Z Twist, while multiple strands together are twisted with an S one. This is to prevent any warping of the yarn. You can also alternate between the two to create a strong and balanced yarn.  That is not to say though that loose-twisted yarns are not good; if you want a yarn with a bit of halo, like mohair, then you'd want a looser twist. It very much depends on the appearance you want the yarn to take. This rule applies for every fabric, be it cotton or silk or wool. Twisting is important, because if the fine fibres are not twisted, then the final fabric would pil. In other words, twisting brings strength to the yarn and the end fabric as a result.
Yarn twisting impacts the performance characteristics of the individual fibres and makes the fabric stronger, more resistant to wrinkles and less susceptible to piling. If you add less twist, then the yarn is more difficult to work with and can break easily. The strength of the yarn is important, as this it a factor of how successful a fabric is or not.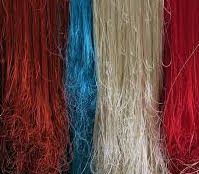 What is spun and filament yarn?
These are types of yarn. Filament yarn refers to extra-long and lustrous yarn that is so strong that doesn't need twisting, while spun threads are soft and less lustrous and not as strong or elastic as filament yarn. Filament indicates mainly man-made, synthetic fibres; from natural fibres only silk can be characterised as filament. Spun silk, despite being the literal short end of the silk fibre, it has still all the characteristics of filament (or reeled) silk and the same advantages.
Spun silk can be knitted into three structures: jersey, interlock and rib. When compared to knitted cotton, spun silk is shown to be superior. It has higher wicking tendency than cotton, especially the interlock knitted silk because of its structure. Knitted silk also provides better thermal insulation and higher abrasion resistance than cotton (knitted silk is stronger than knitted cotton). While both silk and cotton have relatively the same thickness, ribbed silk is thicker, due to its structure.
How ply and twisting helped us develop the perfect silk-cotton blend for nightwear
At Patra Silk we decided to combine the advantages of silk and cotton yarns into a fabric that is durable, soft and warm. After many trials and experimenting with different ways of putting the yarn together, we finally developed the perfect yarn and used it to construct a fabric that doesn't end up twisting when washed.
The result is our nightwear range which is made from silk and cotton knitted together. In fact, the fabric itself consists of one thread of cotton combined with three threads of silk. Firstly silk is twisted together and then cotton thread is added. All threads together make the 4ply silk and cotton yarn used in our nightwear range. And they are twisted in a very particular way that makes sure that you can enjoy these wonderful fabric wash after wash. An exclusive luxury performance fabric!