WIN up to 2 tickets simply by entering our competition
This year's Country Living Magazine's Spring Fair promises to be bigger and better than ever; with more exhibitors, workshops and a new venue – Alexandra Palace.
Country Living Magazine is all about quality, craftsmanship and supporting independent businesses. At the fair you can expect to see a variety of creative and beautifully crafted furnishings, floristry and fashion.  There will also be workshops, a dedicated cookery theatre, plenty of refreshments and even a Spring garden complete with baby lambs!
Come and meet us at Stand B30
Patra will be at the fair, displaying the highlights from our latest Spring-Summer collection. It is the perfect opportunity for you to look through our new range, feel the quality of our clothing and chat to us about fabrics and the best outfits to suit your style. Come and say hi to our girls at stand B30.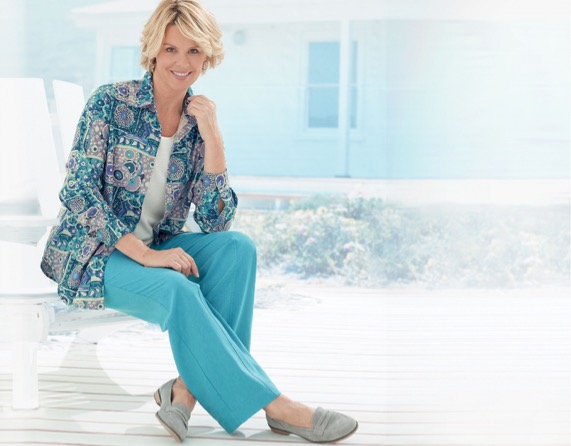 About the Fair
Dates: Thursday 27 – Sunday 30 April 2017
Venue: Alexandra Palace, London N22 7AY
Find out more at: www.countrylivingfair.com/spring
Win free tickets!
This contest has now ended, winners have been chosen and notified. Thanks for entering. 
We have 5 pairs of tickets for Saturday and 15 pairs for Thursday, Friday and Sunday!
For a chance to win 2 tickets all you need to do is enter the competition via Facebook or Twitter:
Facebook
Twitter
We look forward to seeing you there!
Prize Draw Terms and Conditions
Prizes:        10 FREE tickets for Saturday.
30 FREE tickets for Thursday, Friday and Sunday combined.
A maximum of two free tickets can be booked per winner.
Winners must be over 18
Contestants on Twitter must Follow @Patrasilk, retweet the prize draw post and reply to the post with the day they wish to attend.
Contestants on Facebook must Comment on the prize draw post, stating the day you wish to attend.
Prize draw begins on the 8th April 2017 and closes at 10am GMT on 11th April 2017.
Contestants that meet the criteria will be selected at random from both Facebook and Twitter until each category of tickets has been won.
If a winner subsequently is found not to meet the criteria, or wishes to withdraw their entry, another winner may be chosen.
Winners will be notified by direct message on social media within 24 hours after the end of the prize draw and will be told how to book their tickets online.
Patra Selections takes no responsibility after the code and booking instructions have been sent to winners. Any questions about the Fair or tickets should be raised with the Country Living Spring Fair team.
A maximum of two free tickets can be booked per winner.
Any tickets that remain unbooked on Monday 24 April are eligible to be re-distributed at the discretion of Patra Selections.
The decision of the prize draw holder is final. There is no alternative prize.
A list of winners is available on request.
Employees or associates of Patra Selections and their friends and family are not eligible to enter.
This contest has now ended, winners have been chosen and notified. Thanks for entering.