Affordable and luxurious Christmas gift ideas for all the loved ones in your life
Yes, it's that time of the year again! Baubles and tinsel have already made an appearance, the streets are decked with glittering lights and that magical feeling of expectation is all around.
But with the holiday season comes the age-old question of what to buy for the loved ones. Since Christmas is just around the corner, we've compiled a list of our favourite presents.
So, put on your Christmas CD, get in the festive mood and take your pick from our list!
Gifts for Women
Silk scarves
Nothing says luxury and elegance more than a beautiful silk scarf. It's that touch of sophistication and dash of colour that instantly lifts any outfit and brightens your day. Made from pure silk, they feel luxurious next to the skin. It's hard to go wrong with such a personal and unique gift.
Our scarves come in a wide variety of types, styles and prices. You're bound to find one to suit any age and taste; whether you're looking for a present for co-workers, friends or family members. You can choose from our silk satin, habotai, chiffon or tussah silk, there's something for all occasions – professional or personal. And with designs ranging from classic floral to abstract and geometric, these scarves will be a much-loved addition to any wardrobe.
Jewellery
Whether it's delicate or statement, you'll be in her good books with a stunning piece of jewellery. A deeply thoughtful gift, a beautiful necklace or bracelet will give them something special to treasure during the holiday period, and beyond.
Our statement pieces make an ideal gift for women with style. Our jewellery range encapsulates elegance and makes a striking addition to any outfit. Perfect for any age, they add a little bit of Wow factor and will make the recipient very happy!
Wool sets
A wonderful present, especially at this time of year, is our pure lambswool set of scarf, hat and gloves. Cosy and soft, they will be much appreciated when walking on cold winter days.
Gifts for Men
It's a dilemma many of us have faced: just what do you get for the man who has it all this Christmas? When in doubt, go for something practical and useful – it's often more appreciated than something extravagant.
Socks
It may sound like a cliché but no man can say no to a nice cosy pair of socks. It's important to stay warm and comfortable during the winter and our pure Silk socks are the epitome of luxury for your feet.
Inherently soft, they come in a handsome range of colours, as well as value packs. In addition, our bamboo socks are smart enough for the office and the stripe detail makes them for a fun alternative to traditional work attire. Not a dancing Santa in sight.
Baselayers
For the athletic type of man, a set of our pure Silk or Silk blend baselayers make a very thoughtful present. Currently on special offer, you can combine a set of top and bottoms for a delightful seasonal gift. It's something he'll want to wear and definitely appreciate when exercising at a gym or skiing.
Stocking fillers
No Christmas list would be complete without some stocking fillers. Here are some ideas for those little extras you'll want to give and receive.
Our Silk satin nightshades are a great present for frequent flyers. Softly padded and shaped to fit, they are the little indulgence that are a dream to wear!
Finally, our alpaca scarves can keep your loved ones warm and comfortable and will brighten any gloomy winter day.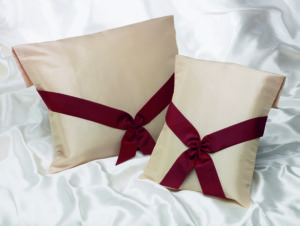 So, shop now before the Christmas rush. The last date for a Christmas Patra delivery is the 21st December. We make it easy, with free delivery and our 100% satisfaction guarantee. With the added bonus of our gift wrapping service, the time to enjoy the upcoming holiday season has arrived!