How are socks made and what type of sock should you be wearing?
Have you ever wondered how socks are made on an industrial level? Unfortunately, the days when most socks were made solely by hand has long gone. To produce enough socks for to meet demand –  the UK alone bought an estimated 120 million pairs of socks last year – a large-scale, more industrial manufacturing process is required.
It is a complex process involving knitting, seaming, shaping, pairing and constant quality checks. Although many of these stages still rely on manpower, some aspects are now automated. Good news for knitters, who can continue to knit for pleasure, safe in the knowledge that our sock demand is being met.
What are socks made from and does it matter?
Socks come in different fabrics – and the fabric we choose can really make a difference to the wearer. Synthetic socks, made from nylon or similar, can't wick moisture, leaving feet feeling all hot and bothered. Selecting a natural material, such as plain cotton, bamboo-cotton, silk, wool, will offer greater quality and be a better-performing pair of socks.
Some fibres are particularly beneficial for those with sensitive skin and eczema, while others may cause and aggravate allergies. One other thing that you should bear in mind is the tightness of the sock, making sure that blood circulation is not affected or restricted. Finally, when selecting a sock fabric, you should also consider the time of year and anticipated weather conditions as well as the overall appearance of the sock – if you are going to buy some socks, they should be both high performing and good looking.
Now we are going to delve into sock manufacturing and the five steps in the process.
How socks are manufactured
Knitting
Before the sock-knitting process can begin the raw materials are first washed and spun into yarn. Coloured socks are either dyed after knitting or knitted with previously dyed yarn, called in-grain yarn. With the use of in-grain yarns many attractive colour blends and combinations are possible.
The knitting machine has a cylinder that has 84 to 200 knitting needles surrounding it. The yarn is fed into the knitting machine and is knitted around the cylinder. The sock is knitted with the toe open and all the parts of a sock come out like finished tubes.
Seaming/linking process
The great advantage of a knitting machine is that it minimises the number of seams. The fewer seams a sock has, the less they rub and the more comfortable they are.
After the socks are knitted, the toe seams must be closed. Once the sock leaves the knitting machine, it is inspected for quality and then the sock goes to the seaming area where the toe opening is sealed. Our silk and bamboo sock ranges are hand linked for maximum comfort.
Wet finish process
Once seaming is complete they are ready for the next step, which is the wet finish process. After the knitting and seaming process the socks are washed and dried. Washing removes knitting oils and residue from yarns and also helps with any shrinkage and stabilises them. The wash is done with water only; no detergent is used.
Board pairing Process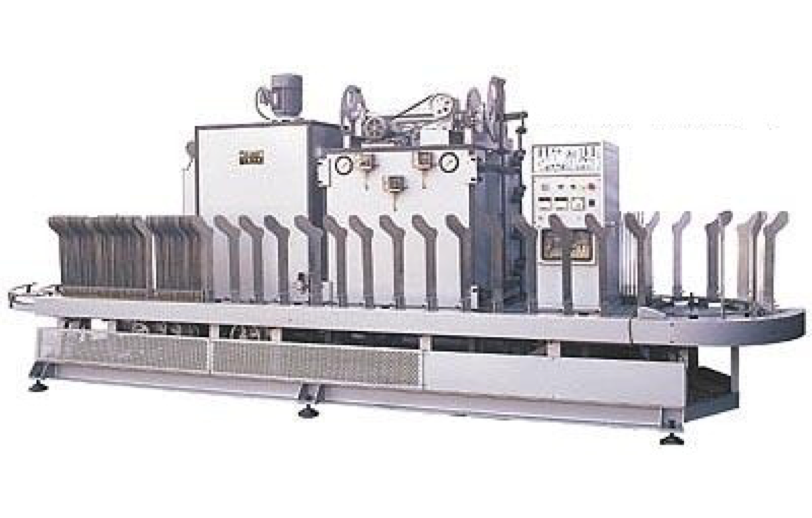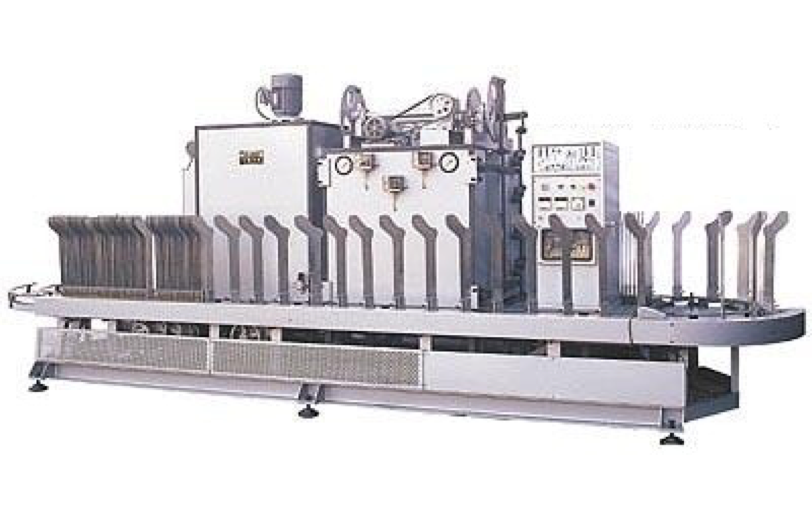 After getting washed and dried, the socks travel to the board pairing area. Here they are pulled on flat metal foot forms (this is called the boarding), where they get formed into the desired shape and size. They are then steam pressed to get their final flat, neat forms.
Once this is done they are ready to be paired up. Even socks produced from the same machine, using the same yarn and settings, can vary slightly, so the pairing process is important to eliminate problems that can arise at distribution.
The last step in this process is a comprehensive quality review, when the finished product is carefully checked, and if there are mistakes, they are traced back to manufacturing process and corrected.
Packaging
After the socks have successfully passed the last quality control, they are neatly packaged and ready to ship.
As you can see, the sock manufacturing process is meticulously planned and followed. Each step is followed by control reviews, so the quality of the end result is undisputable.
Socks like our newest bamboo-cotton ones, that are smooth, breathable and deliver maximum comfort, are truly hard to find. Warm enough but never tight, they are a great addition to your winter wardrobe. Being moisture wicking, they also prevent blisters and fungal infections.
The production of our bamboo-cotton and pure silk socks is based on innovative measures; all our socks are hand linked, which means the toe seam is linked together with a single thread. This makes our socks practically seamless, and even more comfortable.
Another advantage of the use of bamboo in our socks is that it has antibacterial properties so ideal for people suffering from diabetes who can also have dry and sensitive skin. They suit every lifestyle, keeping your feet feeling fresh all day long. What's more they are incredibly comfortable, and look and feel sensational.