An exhibition by Liberty at the Fashion and Textile Museum, London
Liberty and the Fashion and Textile Museum are currently exhibiting a large selection of the key pieces that tell the story of the brand.
The iconic mock-Tudor building on Great Marlborough Street in Central London has been home for fashion designers, shopaholics and those who simply love quality goods since the Victorian era.
Founded by Sir Arthur Lasenby Liberty 140 years ago, Liberty has become a famous, fabulous part of the British Landscape. Sir Arthur's passion for creating and establishing his own 'Liberty' style has carved out a distinctive role in British fashion and retailing.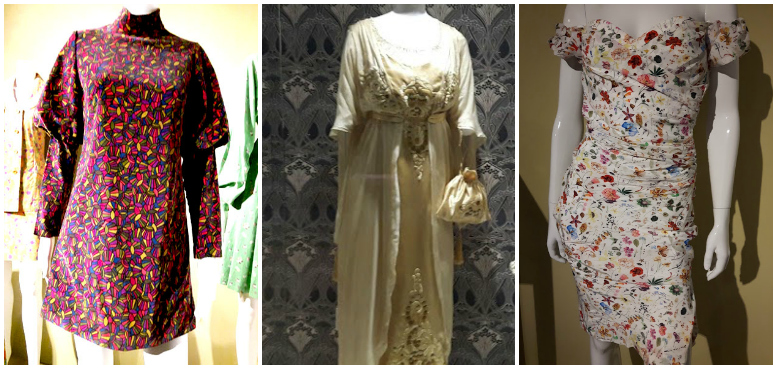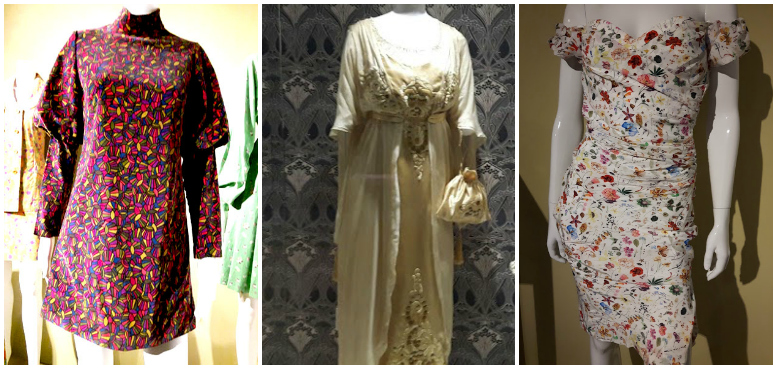 Liberty's past and present relationship with home-grown and international artists, designers and talents has been part of its expansion and popularity in the fashion industry.
Inspiration from the East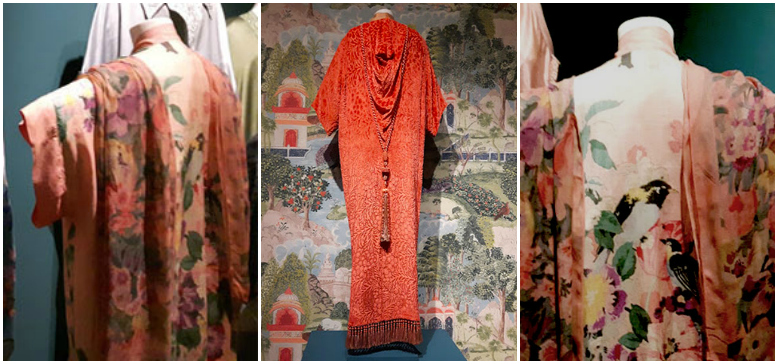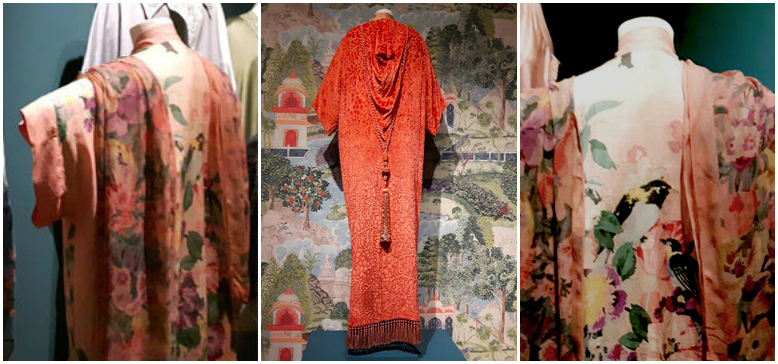 For more than two centuries, Japan was sheltered from foreign influence and empire building and their fashions and styles evolved in a way completely distinct from Western influences. In 1854, the Treaty of Kanagawa opened Japanese ports to the West, and by the 1870's Liberty was exploring and becoming inspired by Japanese patterns, the way light reflected off the silk work, the craftsmanship, textures and techniques, including woodblock printing. Luxurious silk kimonos, embroidered coats and other Eastern influences have shaped Liberty's exotic collections ever since.
The Aesthetic Movement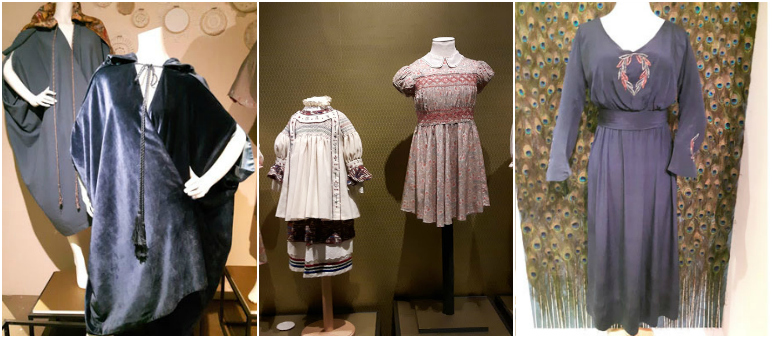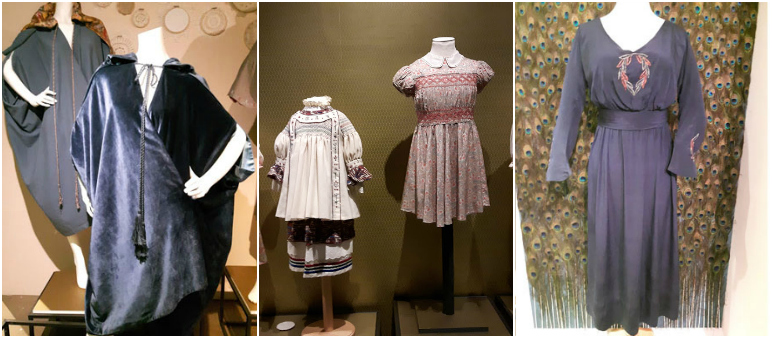 Thirty years later and inspired by romantic silhouettes and eager to break away from the restrictions of corsetry, bustles and frills, Liberty promoted an artistic, more fluid and flowing way of dressing using silks and velvets.
The looser fitting garments were initially embraced by those women who were artistic, bohemian and unafraid of challenging social conventions of the time, but gradually permeated more widely than the literary artistic elite into the wider upper-middle class. The intricate hand-stitched floral embroidery patterns have become the highlight of this movement.
The Fabric of Fashion
By the 1920s, Liberty had become a leading producer of printed fabrics; darker patterns in the decade's austere years but moving into pastel romantic shades by the 1930s. By this time Liberty was already known for their popular and artful silk scarves.
Art Nouveau and Swinging Liberty
Soon after the war, Liberty began to develop their design and retail model. With the creativity and help of their own designer William Poole, together they recreated a selection of Liberty's original Art Nouveau patterns.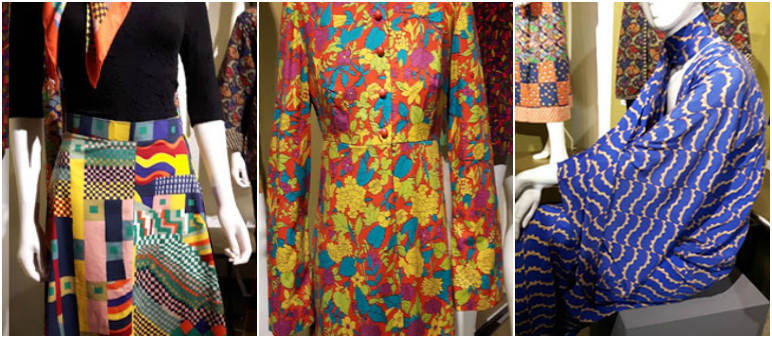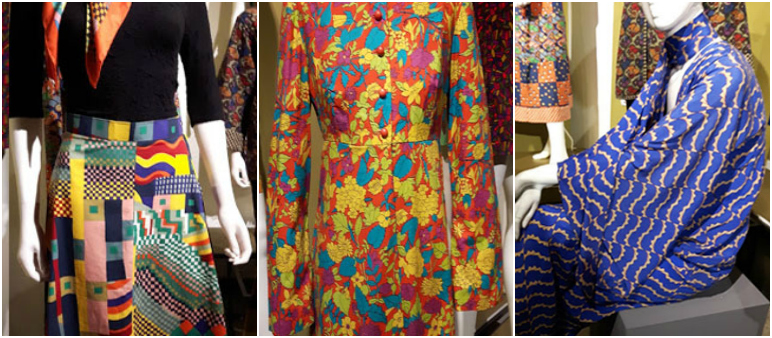 Nostalgic Fashion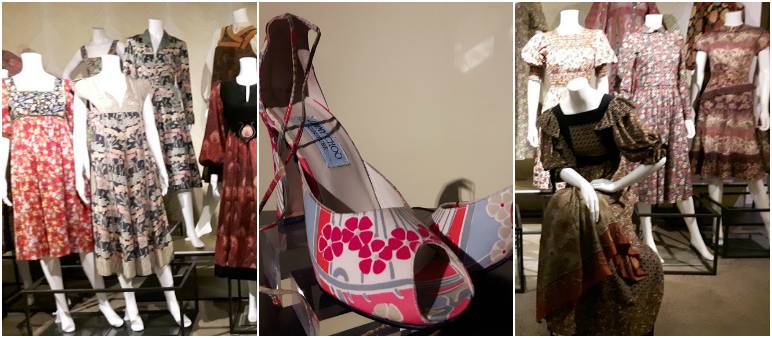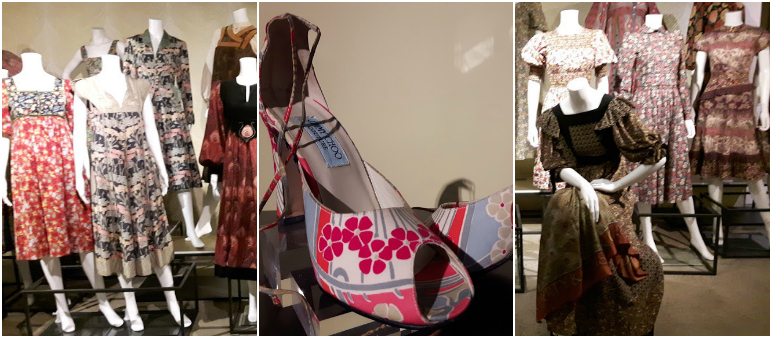 Liberty echoed the peasant looks, smocking and floral prints of the early 20th century, creating a range that mixed contemporary design with the current fashion trends in the fashion market.
There is a paradox at the heart of fashion that seems to simultaneously seek out change and invent new trends while also being heavily influenced and inspired by the past.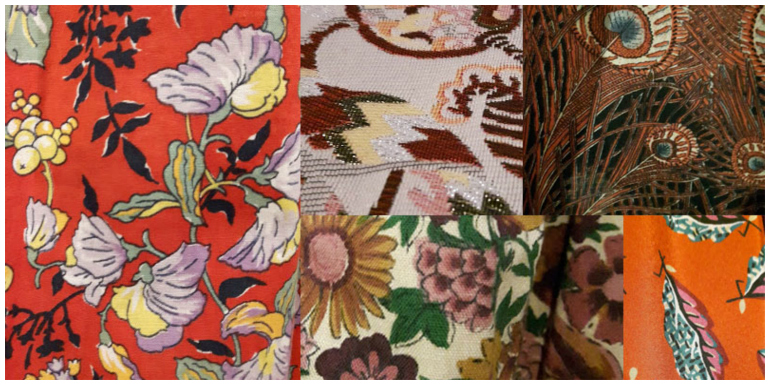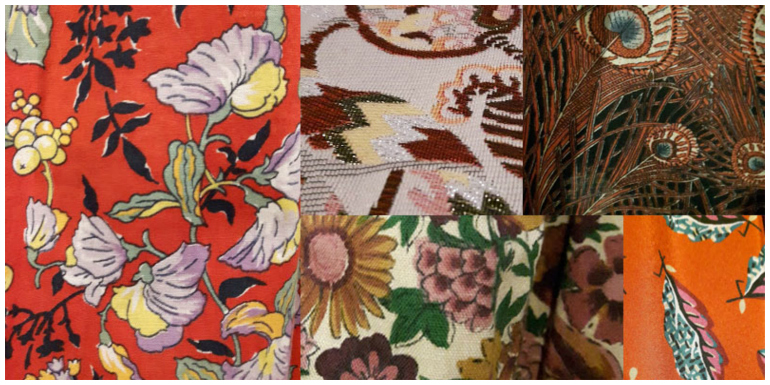 The team at Patra are taking inspiration from Liberty's process of invention and reinvention, the history and evolution of their style. Our silk collections include garments that have romantic flowing style, beautiful patterning, bold use of colour and floral detailing.
Be inspired as we have been; see for yourselves and experience the Art of Pattern exhibit at London's Fashion and Textile Museum. The exhibit runs until the 28 February 2016. For more info and booking please visit http://www.ftmlondon.org/ftm-exhibitions/the-art-of-pattern/
Lead Image: Fashion and Textile Museum