Fashion fads come and go, but the classics are here to stay.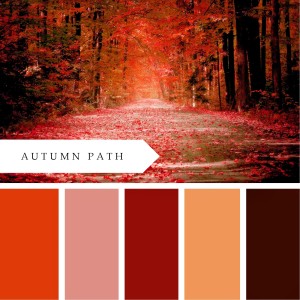 Our new Autumn-Winter collection teams our signature pure silk and all-natural fabric mixes with clean lines to flatter grown-up curves. This season it's all about wearable, cosy dressing, with pure silk, silk-cashmere and soft brushed cottons.
Designed in-house
All Patra clothes are exclusive to us and our talented team of in-house designers take inspiration from the catwalk and translate them into gorgeous and wearable pieces for you.
We don't import clothes from other designers and pride ourselves on the research and effort that we put into producing each new season – and the results speak for themselves, a collection of luxurious classics in stunning fabrics.
Autumn colours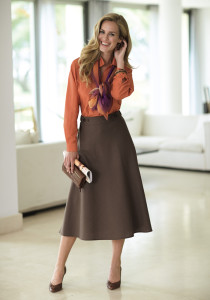 Taking our colour inspiration from the fruit harvest at Autumn time and the soft, muted colours on misty mornings, our Fall palette of Squash, Garnet and Chestnut. Ash is joined by complimentary hues of Green and Blue.
This stunning Silk-Cotton Shirt in vibrant Squash matched with a Silk-Chiffon Scarf is a perfect example of how great those rich autumnal colours can look.
Natural materials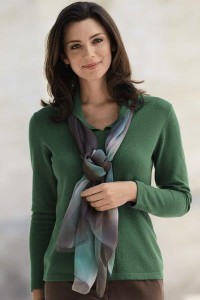 We've been passionate about natural fibres since 1964, and our love of high quality, comfort and style is as strong as ever. We know how much of a difference using all-natural fabrics can make. It is not only the look of luxury it creates but also how they make you feel – free from synthetics your body can breathe.
Our blissfully soft silks, cottons and cashmere are hypoallergenic, lightweight, warm and kind to delicate skin.
And this new season's collection introduces new lines of wearable, flattering jersey dresses and on-trend embellished and patterned knits.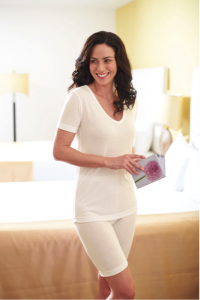 Natural foundations
Renowned for being super-soft and perfect for sensitive skin, our silk base layers deliver a perfect combination of luxury and comfort. Now there's our new Bamboo Cotton Range – so light and breathable, it's ideal for the changeable Autumn weather
Layering up
Layer with silk or viscose jersey tops for simple, versatile style in colour-matching coordinates.
Add a touch of warmth as the nights draw in by adding a few key knits to your wardrobe. Cashmere-soft cardigans and brushed cotton tops provide the ultimate in comfort. Dress up with a timeless elegant dress or pure silk shirt, which combine beautifully with our luxurious scarfs.
As the temperate drops you'll find our reversible jackets are indispensable for your Autumn wardrobe. Lightweight and warm but not too thick, they add a life of colour lift and style to any outfit.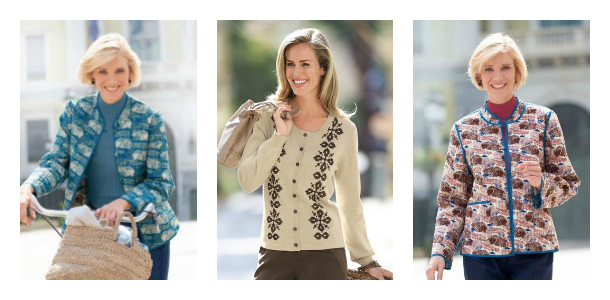 Just a click away
So, for up-to-date pieces that flatter your shape and feel fantastic you need look no further – Patra's dedication to producing affordable luxury means that your chic Autumn-Winter wardrobe is just a click away.
Start the new season in style with perfectly coordinated pieces, luxurious warmth, and timeless elegance.