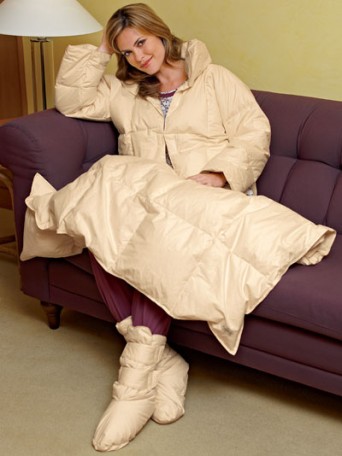 Online and mail order silk clothing retailer, Patra Selections, recently introduced a new addition to their range of silk duvets and bedding. The Mini Quilt was a departure from their usual products, being made with a pure cotton outer and  100% duck down, rather than from silk.
Managing Director, Rita Patra, says of the mini quilt, "When we introduced it to the range last Autumn, we thought it would appeal to people curling up in front of the TV on chilly evenings. And it did! But then we began to get enquiries from wheelchair users via the Disabled Living Foundation, who said it was perfect for them."
The mini quilt, at just 158 cm x 118 cm, is about two-thirds smaller than a regular single-sized quilt, which makes it an ideal size for children's beds, for wheelchair uses as a lap cover, or for just staying cosy on the sofa.
"We thought we'd try something different," says Rita, when asked why the mini quilt was developed in cotton, rather than silk. "We specialise in silk, but we often design items in other natural fibres, like cotton. Although the price of silk has come down a lot in the last couple of decades, and isn't regarded as the out-of-reach luxury item it once was, we thought that developing a cotton quilt, rather than silk, would be more practical. It's cosy, it's great for warmth and for snuggling under, and to do that, it didn't need to be in silk, with a silk price tag."
I'm really pleased the DLF contacted us. We've been creating silk products for over 40 years, and a lot of organisations, from the Eczema Foundation, to cancer care clinics,  to mountaineering groups, contact us to supply items to them beause of the unique properties of silk products. Now with the cotton mini quilt – it's great to know you've developed a product that is really benefitting people."