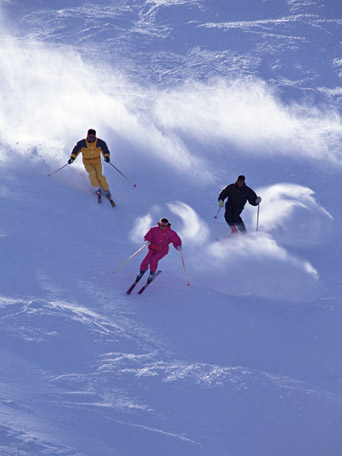 International silk retailer, Patra Silk, have announced their new autumn/winter collection, which includes silk ski socks, long johns and silk glove liners for men, women and children.
"Skiers and snowboarders often come to us for their base layer clothing because silk is such a great fabric for skiing. The properties of silk make it very warm while wicking away sweat, and it's very fine so is ideal under other layers," says Managing Director, Rita Patra.
Individually designed, all Patra Silk's items are created with comfort and affordability in mind. "We've been designing silk clothing for a long time and have built up great partnerships with our suppliers, which means we can deliver silk base layer items at better prices. We are continually developing our silk skiwear items, and test them to ensure that they are comfortable and of a really high quality."
Ski base layer items include a specially designed range of seamless socks to prevent rubbing and sore spots under ski boots, fine and discreet long johns and socks that contain elastane throughout, not just at the top which can cause circulation problems and chafing.