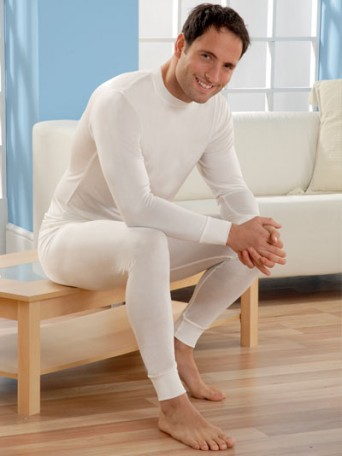 In January 2010, and covering the same route, over 100 RAF personnel, civilians and ATC cadets walked the 60 miles in temperatures of -21C in commemoration of the 65th anniversary of the forced marched by PoWs in 1945.
Michael Day, whose father Frank was one of the PoWs at Stalag Luft III and was on the original march, and who also took part in the Great Escape from the PoW camp, said of this, the fifth recreation of the march, "It was bitterly cold but nobody complained as our discomfort was insignificant compared to the prisoners. I was very pleased to be wearing Patra silk long johns and a silk vest, two pairs of silk socks recommended by the SAS, a pair of woollen socks, sweaters, and a great coat lent to me."
1500 PoWs were forced to march from Zagen, Poland where the camp was based, to Spremberg, Germany, by their German captors as Soviet forces advanced in January 1945. The march took three days and covered 60 miles.
"We marched about 22 miles a day," says Michael Day, "The first night we spent in a stone barn where temperatures dipped to -28. At bedtime I fairly rapidly slipped into my sleeping bag and again thanks to Patra stayed fairly warm. We were up at 4.30am and on the snowy road at 6.30 for another day of marching." 1500 PoWs had stayed in the same barn in 1945. Around 200 prisoners died on the march either from exposure or because they were shot for failing to keep up.
PoWs on the original march remarked that temperatures were even colder in 1945, and prisoners had no suitable clothing and were hungry. As the recreators of the march arrived at Spremberg Railway Station in the late afternoon of the third day, the RAF band played 'Abide With Me' and a short service was held to commemorate the Long Marchers of 1945.