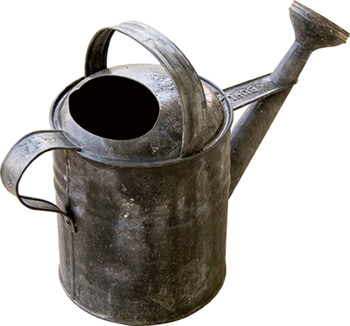 Thermal underwear doesn't have to be thick, itchy and clammy. Silk thermals have temperature-regulating properties which make them an ideal layer for winter gardening.
Winter is still an important season in the gardening calendar. Now is the time to protect plants from freezing, rake up dead leaves, clean the greenhouse ready for spring, and feed the birds.  Gardeners need to wrap up warm, and thermals form an important layer under winter clothing.
Traditionally seem as a summer clothing item, silk is actually a year-round fabric – mainly due to its temperature-regulating properties. The jersey knit of silk thermals, for example, is a very fine weave that keeps body heat close to the skin, while wicking away moisture, which makes it a very warm, fine and comfortable fabric to wear under other winter clothing layers.
"Thermals are often produced in synthetic fabrics. While they may be warm, you'll quickly become clammy and itchy. Silk thermals are very soft and snug, so they don't ruche up underneath your other clothes," comments Rita.
When asked whether silk thermals have a niche market, Rita Patra, Managing Director of Patra Silks, mail order and online silk retailer, comments, "No – they're actually really popular with all kinds of people, for many reasons. We supply them to all kinds of people, for all kind of reasons. Skiers, trekkers, office workers walking to work in the winter, children for playing in the snow… We recently sold some silk thermals to a firm of tree surgeons who work outside all day…"
Like the tree surgeons, many gardeners will appreciate the smoothness and warmth provided by silk thermals when spending time outside this winter. Due to the fine weave and the temperature-regulating properties, silk thermals can be worn comfortably throughout the day, without the need to strip of layers of clothing as you venture in to a heated building from the garden.
About Patra
Patra was established in 1964 and this family-run independent mail-order firm offers natural luxurious fabrics, exclusive styles, exceptional quality, at amazingly affordable prices. As experts in silk clothing, they source and hand select fabrics with great care, ensuring that they only offer items of superior quality.
At www.patra.com, you can find a wide range of exclusive silk thermals, vests, long johns and short johns, designed in-house with the utmost care and attention to detail, and always with style, comfort and manageability in mind.